The tens of thousands of passengers whose planes were cancelled because of Friday's air-traffic control collapse may be in line for compensation, the Transport Secretary has hinted.
Patrick McLoughlin was appearing before the Transport Select Committee, whose members used a planned session about rail investment to grill him about the second failure at the NATS control centre in Hampshire in just over a year. 
Passengers on cancelled and heavily delayed flights are not entitled to compensation under European rules, because the failure is considered "extraordinary circumstances". But Mr McLoughlin said: "Where someone has had their flight cancelled, they should have some recognition of that." 
The Transport Secretary repeated his description of the chaos on Friday as "unacceptable", saying: "It's absolutely right we get to the bottom of what went wrong." He said that he wanted a chairman of the inquiry into the failure appointed by the end of the week, and to receive the final report by the end of March.
As the Independent on Sunday has revealed, the Civil Aviation Authority warned NATS in August that there could be a repeat of the disruption of December 2013. The regulator described the air-traffic service's response to those events as lacking "detail and clarity". 
The CAA says a key question of the inquiry will be whether the lessons from that shutdown of airspace "have been fully embedded and were effective in this most recent incident".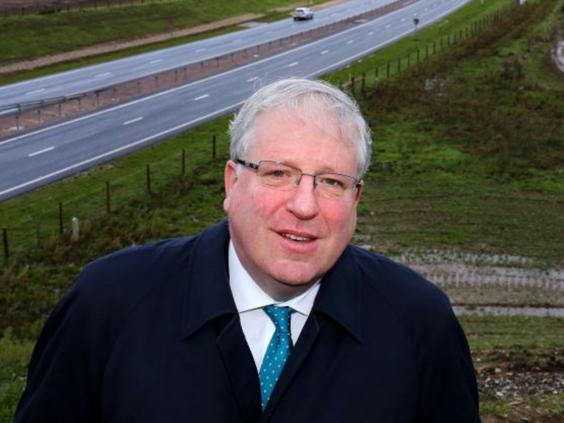 But the Chair of the Transport Committee, Louise Ellman, expressed concern about the impartiality of the inquiry: "It appears that the members of the inquiry are being appointed by the CAA and NATS. In what sense is this really an independent inquiry?"
Mr McLoughlin was keen to contrast the performance of part-privatised NATS with state-owned air-traffic control providers in Europe: "If you compare NATS' performance overall, it is far superior. The average delays [attributable to air-traffic control] are 2.5 seconds per flight. Elsewhere in Europe it's 30 seconds per flight."
A member of the committee, Graham Stringer, said: "I wouldn't care if I was delayed for 2.5 seconds or 30 seconds. I've had many worse delays than that."
Richard Deakin, the chief executive of NATS, told the BBC that Friday's problem would not happen again, but he conceded: "In such a complex IT system there's always the risk of glitches."
He said that under-investment was not an issue: "This was one issue in four million lines of code. On a typical day we see 25 per cent of Europe's air traffic and one per cent of delays."
The failure will also fuel the debate on airport expansion in London, with Mr Deakin saying: "If we had more capacity at Heathrow we could get aircraft onto the ground more quickly."