It's hyped as a phenomenon of the smartphone era, but the "sharing economy" (also known as peer-to-peer or P2P) has long coexisted with the travel sector in various guises. Perhaps it's not too fanciful to imagine that even Neanderthals roaming beyond the horizon might have traded shaggy animal hides for a few nights' stay in a stranger's cave.
In essence, it's still that simple today. The premise is that the P2P travel ecosystem has two types of inhabitant: explorers in need of accommodation, food and transport; on the flip-side, micro-entrepreneurs, happy to hire their surplus sleeping space, food, local knowledge, or other travel-related service. It's an ecosystem that's the antithesis of the package tour or the branded hotel chain.
If we update the caveman analogy by factoring in the present-day culture of thriftiness, layer on the ubiquitousness of smartphones and online peer review platforms – Trustpilot (trustpilot.com) and TripAdvisor (tripadvisor.co.uk) among them – it's no wonder that following in the wake of established sites such as Airbnb (airbnb.co.uk) and Couchsurfing (couchsurfing.com) are a growing number of exciting – and increasingly diverse – startups.
Whether you want to access a surfboard from Gear Peer (gearpeer.com) to catch the seventh wave off New Hampshire's Hampton Beach, or maybe just share snaps and travel tips via Trover (trover.com) – there's a P2P portal matching those needs.
Transport 
P2P has propositions for every mode of transport. BlaBlaCar (blablacar.co.uk) enables you to share city-to-city car journeys with a community of 35 million verified members. Stateside, there's Getaround (getaround.com); in the UK is easyCar Club (carclub.easycar.com), where you can rent out your car – or hire someone else's. Liftshare (liftshare.com) lets you to join someone else's ride or offer a lift.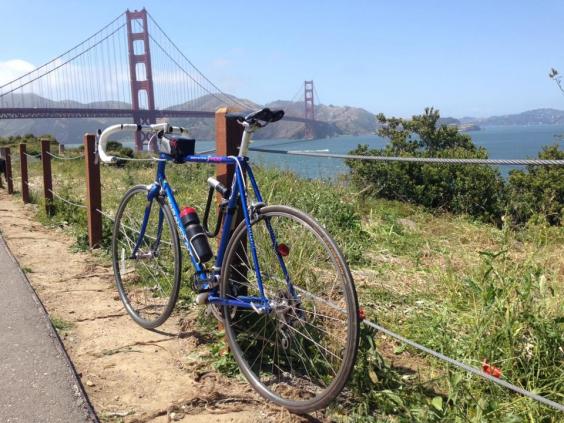 If pedal power is more your thing, Spinlister (spinlister.com) enables owners to list their bicycles via an app, specify accessories and define a daily rate. Hirers use the app to confirm rental and arrange a meet-up. Pricing varies – typically $12/day for a cruiser bike. Something more esoteric will cost you, though: one bike listed in Stockholm is a Cinelli Vigorelli Caleido at $100/day.
Food for thought
EatWith (eatwith.com) provides a P2P mash-up of cuisine and social networking, with 650 hosts across 200 cities in 50 countries. In the UK, meals (£35-£50) are typically hosted in people's homes (six to eight guests per sitting). Hosts/chefs are carefully vetted in a multi-stage process to assure quality. 
Other social cuisine players offering a similar experience include BonAppetour (bonappetour.com) and VizEat (vizeat.com).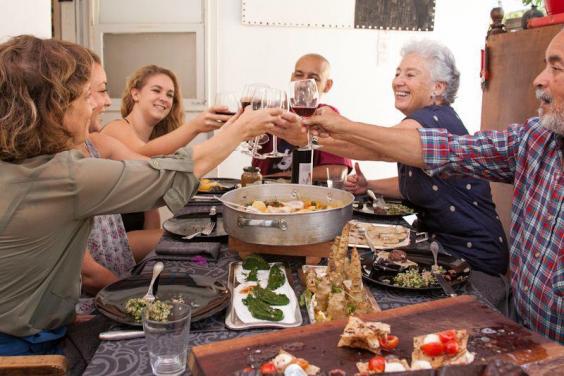 Take a tour
If you're new in a foreign town, don't know a living soul and need a guide who can fast-track you into what's happening locally instead of dragging you around the usual tourist haunts, try Urban Adventures' Locals On Tap (urbanadventures.com/localsontap), "a city intro, travel meet-up, info session, and walking tour all rolled into one thirst-quenching package", says founder Tony Carne. 
Meet-ups last two hours: a mini tour of Waikiki and the bay in Honolulu (€33.72), and an exploration of the Hanoi's Ngoc Son Temple and Old Quarter (€22.79) are just a couple of the options available across 50 cities. Meet-ups wind up with refreshments, so expect your tour of Old Havana (€22.79) to reach a convivial conclusion with mojitos and daiquiris.
Other P2P sites enabling you to mingle with locals in a similar experiential vein include Vayable (vayable.com), Lovli Locals (lovlilocals.com) and Guide Me Right (guidemeright.com).
Where to stay
Beyond the usual suspects, there are countless accommodation P2P sites to choose from, many focusing on specialist areas of the market. For travellers with limited mobility, Accomable (accomable.com) lists over 700 accessible properties (including apartment and villa rentals as well as hotels) in more than 60 countries, most with such features as step-free access and roll-in showers. 
Camp In My Garden (campinmygarden.com) offers tent space in exchange for money or gardening. Rates/workload depend on whether you are "bamping" (basic camping) or "glamping" (glamorous camping – some gardens have pools). Rates, when you're not digging weeds, vary (US$3 per person per night in Santa Cruz De Yojoa in Honduras, for example, or £25 per person per night in Greenwich, London).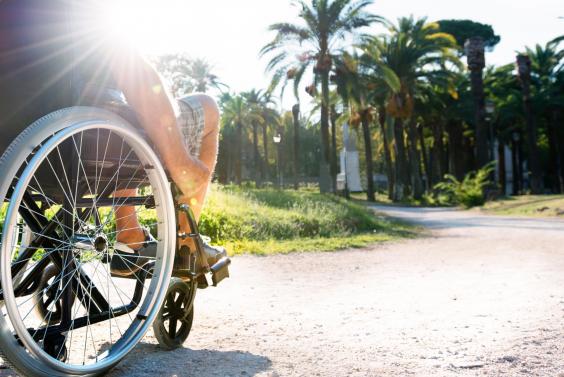 Alternatively, you can choose to stay in someone else's motorhome, whether you're looking for a vintage 1961 Shasta Airflyte to cruise the prairies of Montana or a basic Winnebago to tour Nebraska, Outdoorsy (outdoorsy.co) and RVshare (rvshare.com) are P2P communities sharing recreational vehicles across North America.
And finally, if you're worried about leaving your pet home alone, TrustedHousesitters (trustedhousesitters.com), (membership from £7.42 a month), locates a housesitter to look after your animal (and your home) while you're off globetrotting – or you could stay for free if you don't mind looking after a furry friend.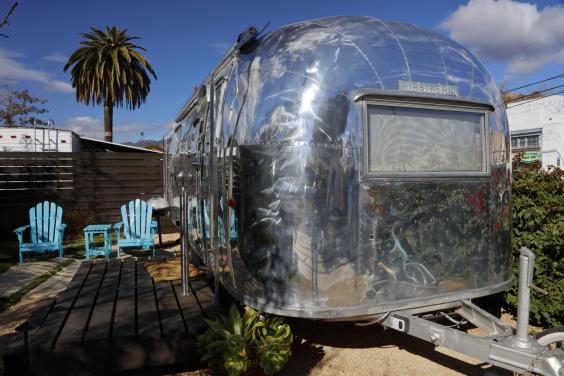 Cash in
Before you pack your bags, perhaps consider using a P2P money exchange service to squeeze some extra mileage out of your funds, especially with sterling currently wilting in the aftermath of the referendum. 
The gist of regulated money-exchange service such as TransferWise (transferwise.com), Midpoint (midpoint.com), or CurrencyFair (currencyfair.com), isn't that you meet up with other users and hand over hard cash. Instead you deposit money, which sits in a segregated bank account in your home country. The exchange has a network of bank accounts abroad, from where an equivalent amount of money is withdrawn in your destination's currency. The idea is that, with peers in those countries doing the same thing but in reverse, no money actually crosses borders through the international banking system, so you pay a modest fee to the currency exchanger rather than incur banking charges. TransferWise claims its costs are "up to 8x cheaper" than the banks.
Reuse content