Arthur Darvill is vicar Paul Coates in Broadchurch and has appeared in Doctor Who. Broadchurch Series 2 is released on DVD and Blu-ray on Monday
West Bay in Dorset is the most beautiful place to work.
We filmed Broadchurch all over – in Bristol, London, everywhere – but I'd get the script and just look at where every scene I'm in is set, hoping I'd be down in West Bay. You wake up and you've got the sea and the cliffs and it's just beautiful. It's like being on holiday and then you get to work.
I'd like to say I'd never been 'glamping', but I have, and it was amazing.
I enjoy a good putting-up of a tent and sleeping in a puddle – I used to do festivals with pop-up tents and just put them in the bin as I left – but as I've got older I can't really handle that any more; I have to have a little bit of luxury. There's an amazing place called Amber's Bell Tent, within the grounds of a stately home in Norfolk, which has big bell tents with double beds. But that's not to say I wouldn't just grab my tent and head off somewhere.
My mum dressed me as a devil for a campsite fancy dress competition.
Every year we'd go the beach in Saundersfoot in South Wales and eat sandy pasties and go to the same campsite. The best part was the fancy dress competition and when I was very, very young I won. I didn't realise until I saw a picture later in life but my mum had made me a pronged fork and a shield which said "I'm a horny biff" written on it. And I just thought I had a brilliant costume. Thanks Mum.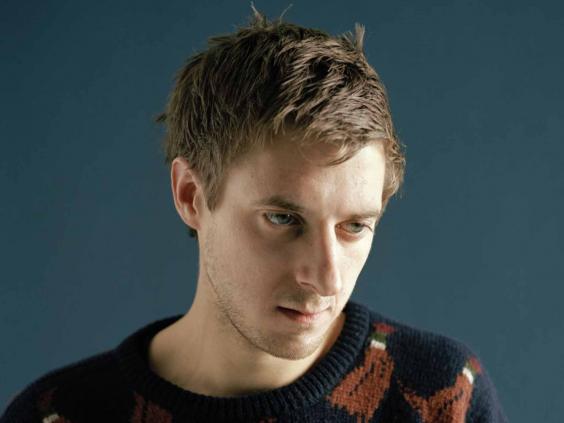 I love Birmingham, but I spent a long time trying to leave it.
I feel slightly guilty that I'm betraying Birmingham but London definitely feels like home. There's something about places such as the Natural History Museum and the South Bank. Especially over the winter when you can get wrapped up warm and nearly blown over a bridge. I love a bit of cold, wet, romantic weather.
Some of the best times of my life have been in New York.
In summer they show movies outdoors in Bryant Park –I watched ET with a bottle of champagne and a very dear loved one.
I once slept on a pile of rubble.
I decided to backpack when I was about 20. I went to Barcelona, Paris, and Prague. I got to Paris and thought: "There's got to be a campsite". But it was the hottest day and I walked for about three hours through a massive park to find one. At various times I thought I was going to pass out, and in the end I had to pitch my tent on rubble in what was basically a car park. I hadn't brought a mat or anything to sleep on, just this tent, so I wasn't really prepared. After one night I left my tent there and went to a hostel.
In Utah I went for a run and was overtaken by some tumbleweed.
I actually just want to make myself sound athletic. It was when I was filming Doctor Who, and it was that kind of amazing, dry, beautiful place. Mainly we filmed in South Wales, though. South Wales has been a kind of constant theme in my life; from holidaying there as a child to filming there a lot.
Matt Smith and I got on stage with Arcade Fire in Toronto.
It was one of the best gigs. We got friendly with their manager and were invited to dance on stage with them for their encore. It was the best experience, and then we met the band after. It felt very cool.
If I could travel in the Tardis …
... I would go back and watch the Beatles play that set on a London rooftop in 1969. When I was a child I was totally obsessed with the Beatles and I'd be betraying my childhood self if I went anywhere but there.
Reuse content