British Airways has flown generations of solo children around the world, with "flying nannies" looking after under-12s travelling alone.
But in BA's latest move to cut costs, the airline is ending its "Unaccompanied Minor" (UM) service - angering parents who face flying thousands of miles to pick up or deliver their offspring. 
The airline has not publicised the move widely. Instead, BA told passengers with children booked to fly as UMs that, while existing tickets will be honoured, no new bookings will be accepted.
The message read: "The airline will continue to take bookings for 12 to 18-year-olds who wish to fly independently. However, children under 12 must be accompanied by an adult aged 16 or over."
A spokeswoman for BA told The Independent: "Despite the overall growth in our customer numbers over the last decade, demand for our unaccompanied minor service has declined by two thirds, falling by 21 per cent in the last year."
Until this week, the airline charged $125 (£90) for what it called its Skyflyer Solo service on a European or domestic flight, and $150 (£108) for a long-haul trip, on top of the fare.
Of the five-to-11-year-olds who currently fly with BA, more than 98 per cent are accompanied by an adult. While the airline's UM service was available to children aged between 12 and 18, only one in 10 in this age category travelling alone made use of it.
BA's spokeswoman said: "We have concluded with regret that we can no longer offer this service."
British Airways operates far more non-stop long-haul services from the UK than any other airline, so the move is likely to hit thousands of families.
A London travel agent, Hillgate, tweeted: "Terrible news - British Airways no longer accept a child under 12 travelling alone." It urged parents to use Virgin Atlantic where possible, since BA's rival is continuing its "UM" service.
The writer and historian, Juliet Barclay, was a UM as a child. She recalls: "I flew regularly between London and the Caribbean with my younger brother and a crowd of other children on BA flights. Sometimes we were allowed to help distribute meal trays.
"We all belonged to the Junior Jet Club. Almost always we were taken onto the flight deck. We had logbooks which the Captain would fill in and sign on each flight, and every time you notched up another 25,000 miles the airline sent you a very elegant certificate."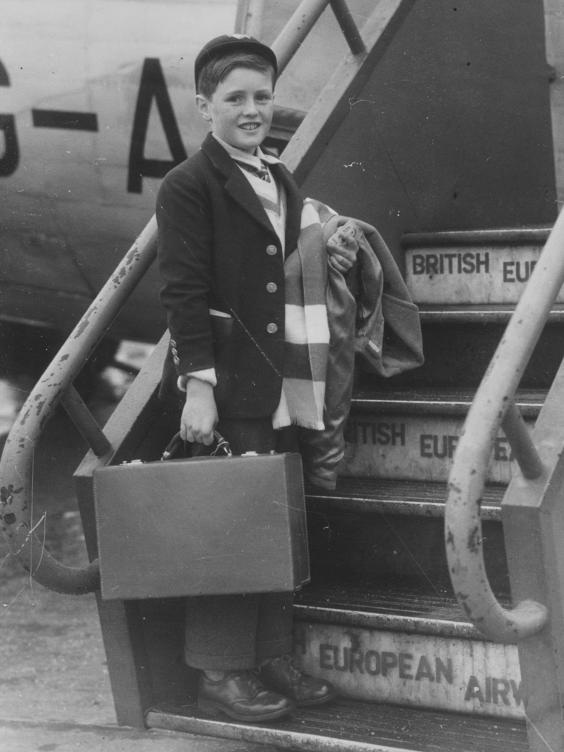 Jamie Bowden, a former BA Customer Service Manager at Heathrow, said the demise was predictable: "There are no longer the huge numbers of UMs flying between London and the traditional 'expat' communities such as Hong Kong, Kenya or the Caribbean that there used to be 30-40 years ago. Offering a discrete service is no longer viable."
Juliet Barclay is now a parent, and uses Virgin Atlantic's UM service: "It's terrific. My daughter has flown out several times to join me when I've been working in Cuba."
But Jamie Bowden sounded a warning about long-term prospects for the concept: "British Airways have long had a link to UM travel, but I suspect now they have made this decision, it will not be long before other carriers follow suit."
Reuse content