I tracked wild dogs in South Africa.
It was really quite incredible. I was in the Kruger National Park, staying at the Sabi Sabi lodge, and we tracked a pack of dogs, which was very unusual and such an adventure. The wonderful thing is, you don't know what's around the corner. I also saw elephants – first one herd would come to the waterhole, and then another would join it. I learned so much about animal behaviour. The guides also parked their 4x4 among some lions, which was so peaceful. You don't talk, you just observe.
I did a lot of water sports as a child.
My dad had a catamaran so we did a lot of sailing. I can't sail now but I am thinking of getting a sailing licence and learning to do it properly – there's a school on the Thames where you can do it.
I go snorkelling whenever I can.
The secret is you have to remain calm. I went to Thailand and did some deep-sea snorkelling in Phuket, which was quite a courageous thing to do. I enjoy wildlife and getting in touch with nature.
The first glance over the Grand Canyon is breathtaking.
You go higher and higher and then you're there – I wasn't expecting that sudden view. That was quite special. I love travelling around America; I like hiring a car and just going. I've driven Route 66, which was amazing. I really enjoy the journey because you see the landscapes changing and feel the process. I'd rather travel than just be delivered somewhere.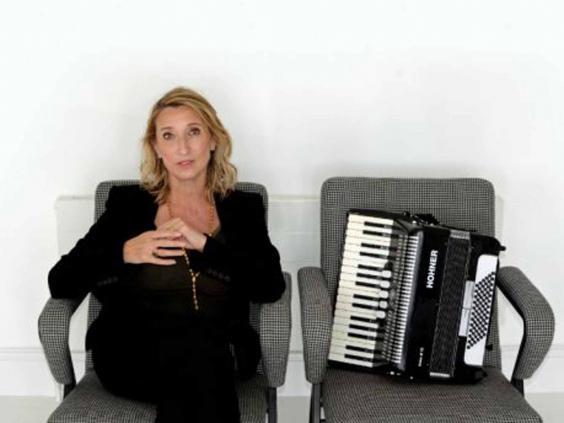 I'm rubbish at lying on a beach.
I like hiring a car and exploring. I need another stimulus. Next, I'd like to hire a car and drive down to the hills of Italy. There's something about Italian people. They're welcoming and easy-going and there's a lot of style and wonderful architecture. It's a better way of life in Italy.
I saw flamingos in Sardinia.
I've been a number of times; there are so many things you can see on the island. I've got a book about it which said that flamingos spend a few weeks there on their migratory route to and from Africa and I really wanted to see it, so I planned my holiday around that time. It was incredible; I got goose pimples to see them there in all their beauty.
I used to struggle to find vegetarian food when I toured in the Eighties.
I'm quite into my vegan food now, but back then it was very frustrating. I would live on cheese sandwiches. Nowadays it's much better, although there have been a few tricky times when I've gone to Germany. That's another reason why I love Italy so much, and why I keep going back to Sardinia.
I really enjoyed playing Peru.
I didn't expect people there would know us [Propaganda] but the fact that they were into us and had heard my music – that was extraordinary. We played at a club in Lima, which was completely packed and they all knew the words.
There's great art in Düsseldorf.
Go to the old town, there's great stuff there, and there's the Academy of Art as well.
I think the Lake District is beautiful.
I've been there five or six times, mostly around Lake Windermere. I also like Northumberland because it's really rural and the landscape is so interesting.
Claudia Brücken plays Bristol, Manchester and London next week. Her new single "Walk Right In" is released on 16 March (claudiabrucken.co.uk)
Reuse content