Musician Dave Stewart is co-founder of the Hospital Club, which opened its new bedrooms this month (thehospitalclub.com/bedrooms)
First holiday memory?
Driving to visit my auntie Doris and uncle Jock when I was about four. They lived just less than 100 miles away from us in Sunderland but it seemed like forever. We stopped at a place called Gretna Green and my parents explained that people got married there. I thought that was pretty mind-boggling. Then we stopped at Moffat and Dad bought a tin of Moffat toffee. That was the first of many trips and we did those same stops every time after that.
Favourite place in the British Isles?
When I was younger my friends and I would hitch-hike to the Lake District. Windermere is absolutely stunning. It takes your breath away. Even if you were a rebellious teenager smoking a cigarette, you forgot everything when you saw the lake.
Best holiday?
My favourite holidays tend to be in the Caribbean. I've become addicted to Jamaica; it's such a heady atmosphere. It's got a different kind of heat, a wet heat, and you hear all these great basses booming from villages, from these homemade sound systems. It's got soul and the people are so amazing. I've been going for around 25 years. I've built a little house in the hills.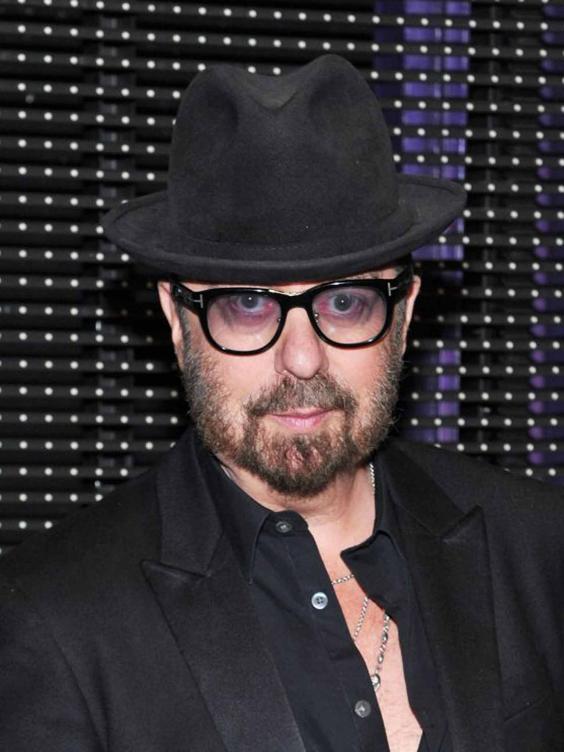 What have you learnt from your travels?
If there's one thing it's basically that everybody is the same, no matter what culture. Being a musician is easier – it's like a universal language, you can break the ice in a second. Once the music starts, the barriers come down.
Ideal travelling companion?
My wife, we get on like best mates and we like the same things.
Beach bum, culture vulture or adrenalin junkie?
I'm a beach bum and an adrenalin junkie, although I don't like water sports. I like swimming and floating in water. If I go to the beach I always take a notebook or a guitar, or a book to read. Or I'm watching. I like being busy in my mind, but in a really chilled out place.
Greatest travel luxury?
Being met at the airport by somebody who helps me get somewhere. I'm hopeless at following signs, getting through customs, that kind of stuff. I just get lost and miss connections. I'm too easily distracted. It's better if somebody meets me there and pushes me in the right direction.
Holiday reading?
I like to read autobiographies and books about innovation and the future. Mainly non-fiction.
Worst travel experience?
Being with hundreds of people in a carriage on a train in India. It was absolute bedlam and I'd forgotten to bring water. Some of the best times were on that train though, too.
Worst hotel?
It tends to be the ones that are chains throughout America. No matter what you say the person at reception answers like a robot. Everything is just mediocre-land. They're so bland, I'd much rather have a funky hotel.
Best hotel?
It depends on the reason. The Hospital Club in London, which I co-founded, is perfect for me because you can walk out of your room or suite and there are Martini bars and an art gallery. Another one of my favourite hotels is Fasano in Rio de Janeiro. I was in a beautiful suite and the terrace overlooked the beach. There was a brilliant Martini bar there, too.
Favourite walk, swim, ride or drive?
Driving from LA to a place called the Salton Sea, through the desert. It's a strange place. There used to be a lake and then the lake largely dried up and left this salty white desert.
Best meal abroad?
I do love a Jamaican breakfast. Ackee is a poisonous fruit but if you pick it at a certain time it turns into a sort of mushy scrambled egg and you have salt fish with it and Blue Mountain Jamaican coffee. So it's like protein and then this rocket-fuel coffee. You end up running around the island for about 16 hours!
Favourite city?
When I lived in Paris for a while that was my favourite city. I suppose London and New York are my two favourites now, but maybe I just know them so well so I know where to go. I like to go to The Wolseley when I'm in London, they make great Martinis. I can tell a great city by a Martini!
Where next?
I'm working on a television project in the Bahamas, on Harbour Island.
Reuse content