Edd Kimber was the first winner of 'The Great British Bake Off'. His third book, 'Patisserie Made Simple', is published by Kyle Books (£13.60)
First holiday memory?
Probably camping in Devon, which we did every year. We used to go camping in Bordeaux, too. We'd go to the local bakery to buy croissants and pains au chocolat. We always stayed in a caravan or camped – I think the first time I stayed in a hotel was when I was about 11 or 12.
Favourite place in the British Isles?
I would probably say Yorkshire. It's where I grew up and I spent a lot of time in the Dales. Going home, going to the Dales – it's like a relaxing breath of fresh air.
Best holiday?
Definitely Canada. Mum has family in Vancouver so when I was 18 we drove over the Rockies. It was the most beautiful trip full of lakes and mountains. It took about a month; I was between finishing school and university. I hope to go back next year; it's been over 10 years.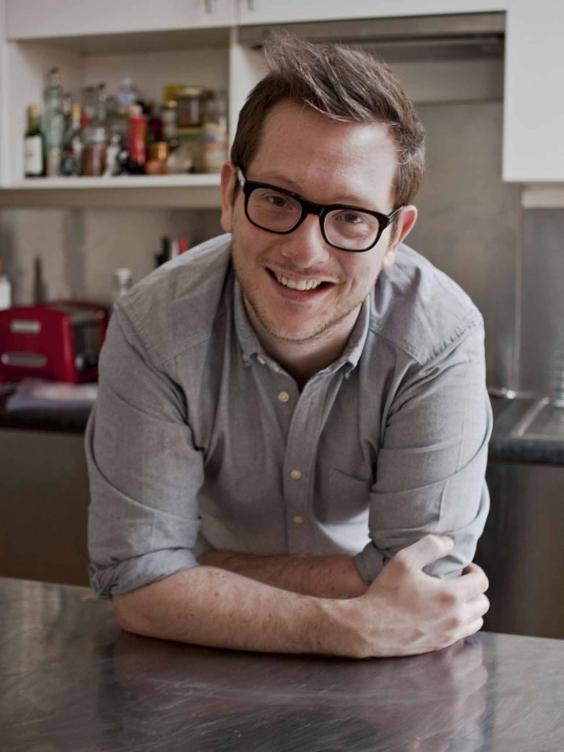 What have you learnt from your travels?
Travel is quite important for my job. Cookery book recipes aren't always English and I get a lot of ideas from travel. I carry a notebook with me to jot down ideas found in different countries. I like exploring whatever city, town or country I'm in and finding the food of that place.
Ideal travelling companion?
I travel a lot on my own for work so any time spent away with friends is special.
Beach bum, culture vulture or adrenalin junkie?
Definitely culture vulture. I don't mind the odd beach holiday and I do them now and again, but I get bored on a beach. I like exploring new cities; I always go back to Paris and New York, but I'll go anywhere that has something to offer. I spend a fair bit of time in America and Europe.
Greatest travel luxury?
I've never upgraded on a flight, so I long to get on a plane and turn left. I do often upgrade on the train though. I really like peace and quiet when I travel, and an upgrade on a train is an affordable luxury.
Holiday reading?
I recently returned from Paris and while I was there I was reading Carsick: John Waters Hitchhikes Across America. Brilliant.
Where has seduced you?
I think of one place over and over again: Paris. Most people have a really romanticised view and a lot of that is not real. But it's the city I get lost in. I speak French very poorly, but I can get by. This year I've been to Paris about five times, but I tend to go about twice a year.
Worst travel experience?
I rented an apartment just off the Rue Montorgueil in Paris. I rent all the time, I often do that instead of a hotel. Renting is a cheaper option and I've generally had no problems. It gets you in neighbourhoods; you feel part of the city. Anyway, in this apartment there was a leak from the ceiling. Except it wasn't just a leak, it was from a toilet. Yuck!
Best hotel?
I have stayed in some very nice hotels. One that sticks with me was not expensive at all: the East Village Bed and Coffee in New York. There was nothing luxurious about it, but it was really cosy. You get a really warm welcome, it's kind of like staying at a friend's house. There's just something about it that I find really special. It's small too, there are only seven rooms and the owner's dogs are there. It's very New York but very friendly. Almost like an older version of backpacking.
Favourite walk, swim, ride or drive?
That drive through the Rockies when I was 18. It's still the most beautiful place I've ever visited.
Best meal abroad?
This wasn't actually in a restaurant, but when I was 18 I visited Paris for the first time. We'd just got our student loan, and stupidly decided, on a whim, that we should go to Paris. Our first meal was whatever we could cobble together from the supermarket and we sat by the Eiffel Tower eating cheese, wine, peanut butter and bread, that kind of stuff. It wasn't great food, but we were just so excited to be there.
Favourite city?
Paris or New York, obviously. But Florence too. I visited there when I was fairly young. It's one of those cities that feels like being in a dream.
Where next?
I'm hoping to visit Copenhagen soon. But I think my next actual trip is going to be San Francisco. I've never visited before so it will be good. It's just for fun, but it's a really sweet city, with loads of bakeries, so I'm sure it will be interesting.
Reuse content