Emirates has retracted an order demanding Taiwanese cabin crew replace the Taiwan flag pin on their uniform with a Chinese one.
Following a furious backlash the airline said the instruction had been "sent in error" and that it had been "retracted".
Cabin crew for the Middle East's largest carrier traditionally wear the flag pin of their own country on their uniform. But a leaked email circulated to local media told Emirates Taiwanese staff to remove and replace the pin with "immediate effect" following instructions from the Chinese Government to follow their One China policy.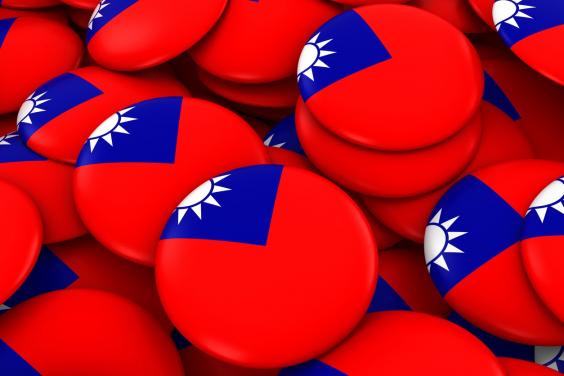 China still sees the self-governing country - which broke away from its rule in 1949 - as part of its territory and insists reunification will take place. Tensions have increased since Beijing-sceptic Taiwanese President Tsai Ing-wen took office last year. China has ramped up hostilities by stopping all official communication with Taipei and has sought to isolate the island internationally. As China sees the island as a renegade province, a pin bearing its flag could be interpreted as supporting its independence.
Taiwan's Ministry of Foreign Affairs formally lodged a complaint with Emirates in Dubai and Taipei about the incident saying it could not accept the decision and the airline's facebook page was flooded with images of the Taiwanese flag. The Taoyuan Flight Attendants Union said it hoped Emirates would "respect the national identity of crew members from different countries and should not take a coercive or threatening approach".
A few hours later, Emirates issued a statement asking Taiwanese staff to remove their flag pins but not asking them to wear a Chinese flag. The email, sent by Nicola Parker, the airline's uniform standards and development manager, said: "The original request for you to wear a Chinese flag was incorrect and inappropriate.
"Please refrain from wearing your Taiwanese flags on flights until further notice. Therefore no flag is required on your uniform."
As the backlash intensified a third email quickly followed. Emirates, now in full damage control mode, said that no staff would be required to wear a pin regardless of nationality and that a uniform review would be taking place.
"Our intent is to recall the flag pins worn by all our cabin crew as part of our uniform update," the statement said. "Emirates apologises for the communication error."
The airline already operates 39 flights a week to Chinese cities from its Dubai base including Beijing, Shanghai, Guangzhou, Zhengzhou and Yinchuan. China is a huge growth market for aviation, with industry experts predicting it will replace the US in terms of number of flights by 2029.
Reuse content