From the Thames to the Med by train for less than the price of a London-Peterborough rail ticket - that is the offer from Eurostar as it takes on the budget airlines between the UK and southern France.
The cross-Channel train operator launches its first direct service from St Pancras to Lyon and Provence on 1 May. One-way fares to Avignon and Marseille start at just £49.50, 50p less than an anytime single from London to Peterborough. Lyon is £5 cheaper.
Nick Mercer, Eurostar's commercial director said: "Eurostar provides an effortless and seamless journey all year round."
Research by The Independent has found that easyJet flights from Gatwick to Marseille available at £67 one way on 1 May, but airport connections add another £21 - with baggage charged extra.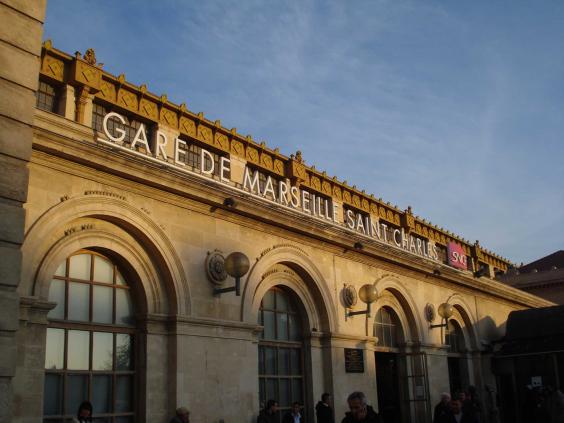 However, the long-awaited schedule for the service to and from the South of France reveals the way that security and immigration rules slow down the inbound journey.
Going south, passengers must check in half an hour before departure. Added to the rail journey of six hours and 27 minutes to reach Marseille, that represents a total travel time of around seven hours.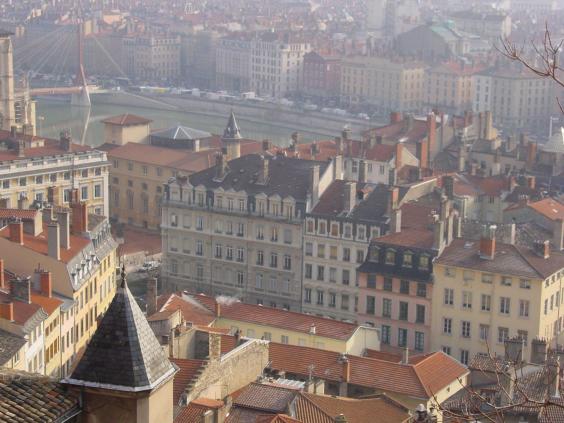 Returning north, no early check-in is required in southern France - but passengers must leave the train, with all their baggage, at Lille Europe station. They are processed through security and UK immigration before being allowed back on board the train, a procedure scheduled to take 75 minutes. With another 11 minutes' "dwell time" required at Lyon Part-Dieu, waiting for a "path" on the northbound line, the overall journey takes just short of eight hours.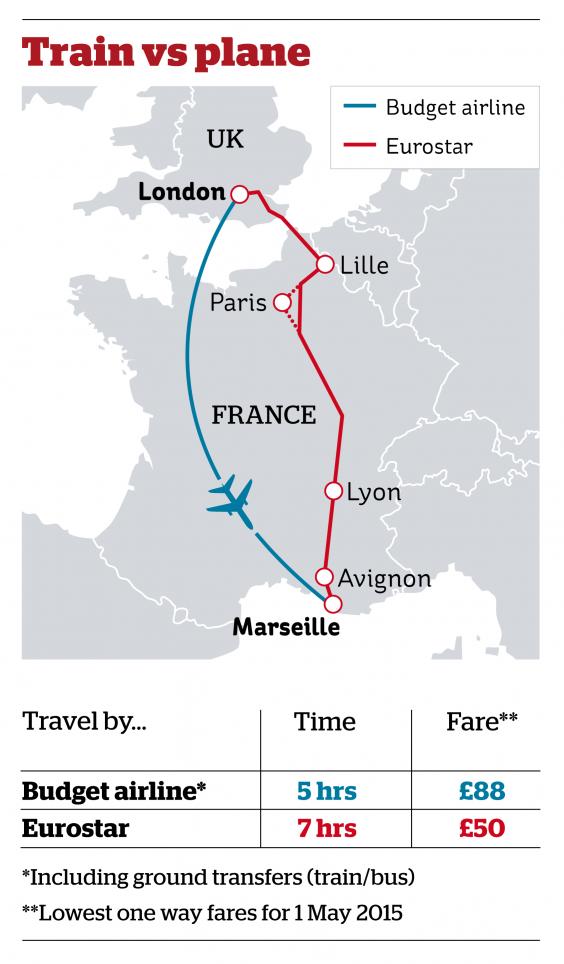 Rail travellers could leave Marseille half an hour later on a TGV to Paris, cross the French capital to Gare du Nord for a regular Eurostar departure and arrive back in London 33 minutes earlier, having overtaken the stationary train at Lille.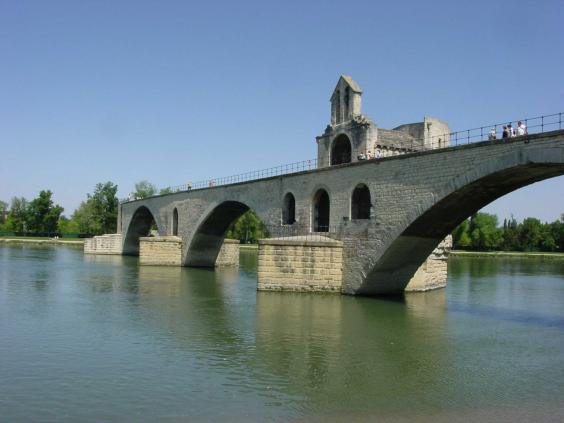 The flight option, allowing an hour for the journey from London to Gatwick, an hour's check-in and a further hour for the bus ride to Marseille, takes five hours.
Reuse content