Three planes attempting to land at Manchester Airport have been diverted away to other British cities because of technical problems.
A Lufthansa flight from Frankfurt and Iceland Air flight from Keflavik were sent to Birmingham airport and a Flybe plane arriving from Paris went to Liverpool.
A spokesperson for Manchester Airport said there had been a technical failure with its instrument landing system.
It works from the ground to monitor approaching planes and ensure safe landings in periods of poor visibility.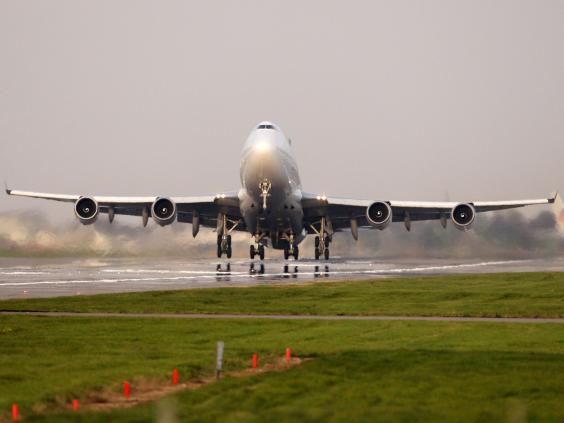 "We had a problem with the landing system on runway one at 11am for around 30 minutes which meant that we couldn't land any flights in that part of the airport," he added.
"Flights are arriving on runway two while it is fixed."
The spokesperson said that no disruption was caused to outbound flights and that returning diverted passengers to Manchester was a matter for the airlines involved.
"It's for flight companies to decide whether just to wait at the other airport and then fly back or to bus passengers back," he added.
The incident came exactly a week after another plane was prevented from landing at Manchester Airport by high winds.
The Qatar Airways flight from Doha was diverted to Birmingham, where a passenger "mutiny" started after five hours waiting on the tarmac.
Travellers waiting at Manchester Airport for the return flight were also delayed as a result and video footage showed heated scenes as they argued with airport staff.
West Midlands Police were called to deal with disruptive passengers on the plane in Birmingham and they were eventually taken off and transferred back to Manchester by bus.