From the islands of Greece to Italy's majestic coastline, the hills of Austria to the fields of France – not to mention Spain's beaches – Europe has much to offer a family looking for a break.
But, according to Lonely Planet, one region trumps them all. Today it named Kent as Europe's top spot for a family holiday.
The county has long been known as the "Garden of England", but taking into account its new attractions, such as the Turner Contemporary Art Gallery, and established favourites such Canterbury Cathedral and its numerous beaches, it is perhaps not so surprising that it pushed Kerry in the Republic of Ireland and the Black Forest, in Germany, into second and third spot respectively.
Sandra Matthews-March, the chief executive of Visit Kent, said she was "absolutely delighted" at the accolade.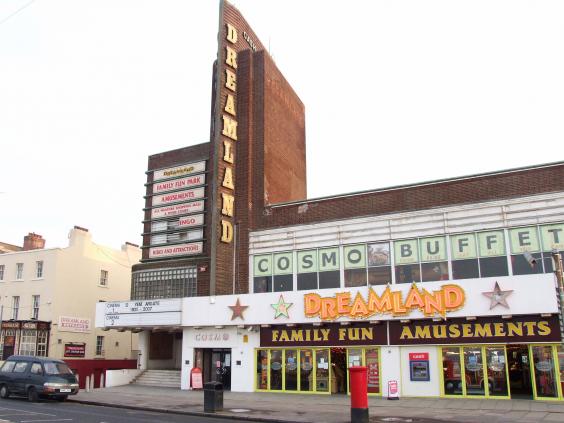 "I'm thrilled, but not really surprised," she said. "Kent has undergone something of a renaissance over the past 10 years and lots of wonderful new family-friendly attractions have opened up."
One old family favourite finally re-opens its doors next week after a £30m regeneration scheme reached completion. The "reimagined" Dreamland Margate, designed by Wayne Hemingway, is the culmination of an 11-year project to save the oldest surviving amusement park in the country and make a huge addition to Kent's tourism portfolio.
Ms Matthews-March said the county was also getting recognition for its "white sandy beaches" which were now on a par with the county's numerous gardens.
"We've been known for so long as the 'Garden of England', and that's an important brand to have, but we now have the most amount of blue flag beaches in the UK, so people are coming here now not just for the countryside but also the sun and sand too.
"There has been a huge concerted effort between public authorities and private companies to keep a lot of these attractions alive. To get this wonderful accolade from someone like Lonely Planet is an added bonus, just fantastic."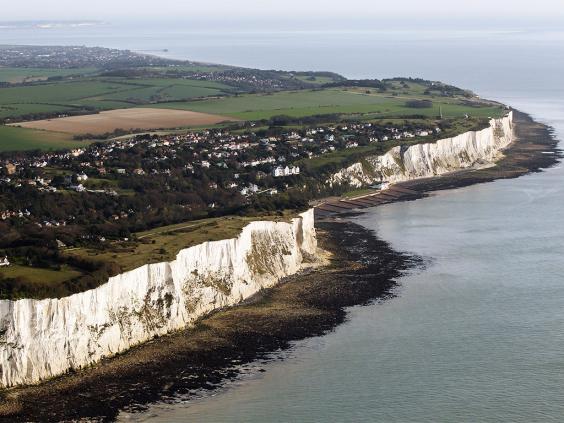 It was also no surprise, therefore, that new Tourism Minister Tracey Crouch made the county the destination for her first official appearance earlier this month.
The Chatham and Aylesford MP cited the local "world class" attractions as the reason why international visitors spent a record £21.8bn in local economies last year.
Lonely Planet's best cities to visit in 2015
Lonely Planet's best cities to visit in 2015
1/10 1. Washington DC, USA

The home of American democracy features landmarks such as the White House and Capitol Hill.

2/10 2. El Chalten, Argentina

A modern day frontier town, something is always being built, and the isolated atmosphere makes this a hit with trekkers and hikers every year.

3/10 3. Milan, Italy

Arguably the fashion capital of the world, this Italian city boasts a fantastic array of relics from its rich cultural heritage, a world class shopping reputation and an incredible Italian culture that keeps tourists coming in their droves.

4/10 4. Zermatt, Switzerland

This mountain draws in skiers and hikers of all ability, and is a once-in-a-lifetime sight due to the powerful stamp that the Matterhorn mountain leaves on every single visitor.

5/10 5. Valletta, Malta

Built by knights four hundred years ago, this city is a listed World Heritage Site. The city has recently been renovated, with a new Opera House and Parliament, yet its charm has remained.

6/10 6. Plovdiv, Bulgaria

This small city has the charm of the old town on which it was built, but is now full of galleries, cafes and bars. Despite this modern change, the Roman amphitheatre remains relatively intact, ensuring that the city keeps its ancient roots.

7/10 7. Salisbury, UK

Once known as a place near Stonehenge, this English city has big plans for next year. It is full of history, and has the ability to keep the party animals entertained through its invigorating nightlife.

8/10 8. Vienna, Austria

The home of Mozart and Beethoven, this city has a proud musical heritage which lives on in its current form. Postmodern architecture blends in with the classic architecture of the past.

9/10 9. Chennai, India

The home of a civilisation which can be traced back over two millennia, the area is also a hotspot for the technology industry, yet local customs continue to be observed.

10/10 10. Toronto, Canada

In this city over a hundred languages are spoken, and many nations have influenced its culture. Toronto also won the bid to host the Pan-Am Games in 2015.
Two other UK destinations – the island of Skomer off Wales's Pembrokeshire coast and the nearby Marloes Sands – made the 10-strong family holiday list.
The Lonely Planet experts said Kent was seen as being "full of opportunities for time travel to intrigue curious young minds".
Singled out were the resort of Broadstairs, once home to Charles Dickens, the White Cliffs of Dover, and the seaside town of Margate, which has become "gentrified without losing its personality".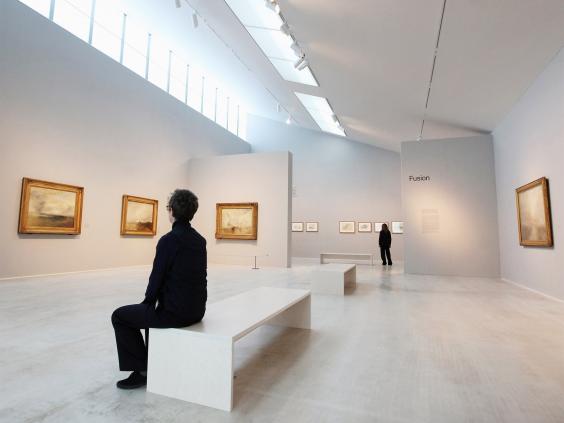 Kerry, meanwhile, was described as a destination which "appeals to the imagination of travellers of all ages".
Lonely Planet also compiled a list of the 10 best beaches in Europe, with two UK beaches making it into the list: Bantham Beach near Kingsbridge, in Devon, in sixth place, and Scotland's remote Sandwood Bay in Sutherland one place further back, "where the views more than make up for the cold sea water".
Kent's delights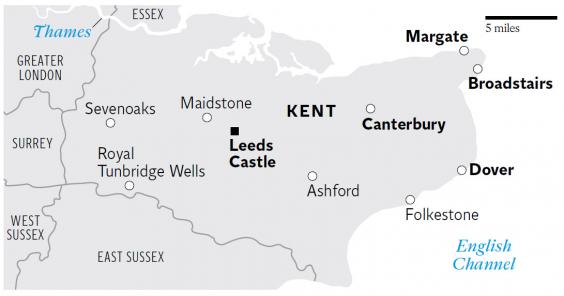 Leeds Castle

Billed as "the loveliest castle in the world", with 500 acres of parkland and gardens to complement the building with its surrounding moat.
Dreamland Margate and the Turner Contemporary art gallery The gallery is free, the amusement park costs just under £56 for a family of four.
Broadstairs The coastal town in Thanet is "brim-full of nostalgic, old-world seaside charm" and was Charles Dickens's favourite holiday spot.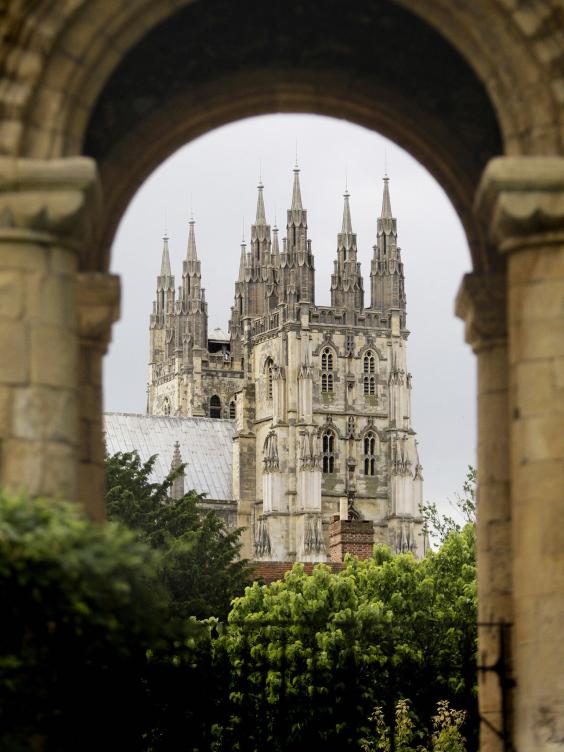 White cliffs of Dover

One of the iconic British sites, the cliff-top walks offer "unrivalled views of the busy English Channel and the French coast".
Canterbury Has attracted visitors on pilgrimage since at least Chaucer's time in the 14th century thanks to the murder of Thomas Becket in the cathedral in 1170.
Reuse content