Britain's biggest budget airline is leading the UK's most complex airport shuffle. Next year, easyJet will move all its Gatwick operations into a single facility, the North Terminal.
But to enable the consolidation to take place, British Airways must move south after 28 years in the North Terminal - while Virgin Atlantic leaves its original South Terminal home.
While easyJet began operations at Gatwick with a single link to Geneva, it has since grown to become by far the biggest airline at the airport - providing more than 18 million seats to and from Gatwick last year. British Airways, which used to dominate, is now second-largest with 7 million passengers.
At present easyJet flights are split between both terminals, which causes confusion and inconvenience for passengers. The two facilities are almost a mile apart, connected by a shuttle train. Departing travellers often show up at the wrong check-in, while passengers sometimes find that their arrival terminal is different from the one they flew out from.
An easyJet spokeswoman said: "Plans are now underway for the consolidation to a single terminal in autumn 2016. As our largest base Gatwick is of huge importance to easyJet with millions of passengers travelling through the airport every year. Moving to one terminal creates the opportunity for easyJet and Gatwick to plan and deliver an improved experience for our passengers."
Gatwick's chief executive, Stewart Wingate, spoke exclusively to The Independent about the changes:
"What we'd like to do is have each of our major carriers in a single terminal. We looked at various scenarios and the best one is for British Airways to move hub, and easyJet to be consolidated in North Terminal."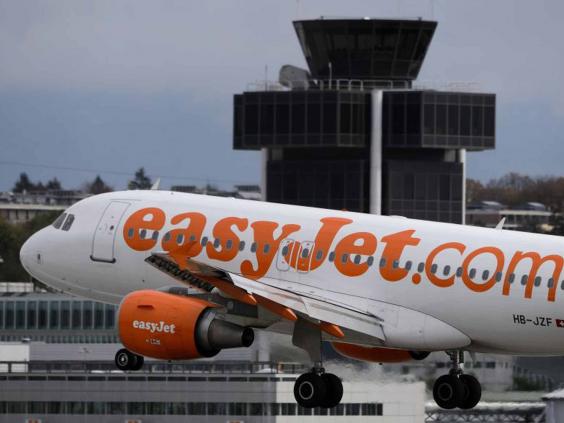 Confidential discussions with airlines began a year ago. Such is the complexity of the switch that it will not take place for another 22 months.
"What we now do is sit down and do all of the detailed planning. The most important thing is that you've got to pick an intelligent date. The target date is November 2016." November is the quietest month of the year in UK aviation, with no school holidays nor ski traffic.
The intervening time will be spent on detailed planning to avoid any repeat of the debacle when Terminal 5 opened at Heathrow in 2008. On that occasion British Airways moved many flights to the new facility overnight, but the operation quickly unravelled because of problems ranging from IT snarl-ups to parking problems. Hundreds of flights were cancelled over the following days.
The Gatwick moves are even more ambitious - and, unlike Terminal 5, involve no new capacity. The airport has not yet decided whether to spread the transition over days or weeks.
Time-pressed easyJet passengers may look with concern at the proposed arrangements. Gatwick's railway station is part of the South Terminal. In addition, the gates at North Terminal are significantly further from the runway than those at the South, potentially adding to taxi times.
Mr Wingate said: "We've already invested a year looking very, very carefully at the operational performance if we go ahead. When you do the modelling, actually everyone's comfortable that the taxi times can be accommodated; easyJet believes it's not going to have an adverse effect on their operation."
Virgin Atlantic and British Airways each have their own heavily branded lounges at South and North Terminals respectively. Neither will want to diminish facilities for premium passengers while the move takes place.
British Airways said: "We are working with Gatwick Airport to ensure the new facilities in the South Terminal will enable us to maintain the highest levels of service for our customers."
While the changes will affect the majority of passengers using Gatwick, most airlines will stay put - with Thomson, Emirates and Turkish Airlines remaining at North Terminal when easyJet consolidates all its flights there.
Click here to view UK Tours and Holidays, with Independent Holidays.
Reuse content