The easyJet flight to Belfast, Berlin or Barcelona could soon be departing from Heathrow Terminal 4. Britain's largest budget airline is Gatwick's biggest customer. But it has told the Airports Commission that the next new London runway should be built at Heathrow.
Sir Howard Davies's commission is taking evidence from interested parties before it publishes its decision after the election. The choice is between an extra runway at Gatwick or more capacity at Heathrow, with either an extended northern runway or a third runway north of the existing pair.
Like most other low-cost carriers, easyJet has never flown from Heathrow. The airport is Europe's busiest, and with only two runways, congestion is a constant issue. No-frills airlines rely on fast turnarounds, with as little as 25 minutes before arrival and departure, which is difficult to achieve at Heathrow.
But in its submission to the Davies Commission, easyJet says that new capacity would create an opportunity for it to base 30 aircraft at Heathrow.
Best and worst airports for customer satisfaction
Best and worst airports for customer satisfaction
1/12 Six best

London Southend (85%)

Rex

2/12 Six best

Robin Hood Doncaster/Sheffield (85 %)

Wikipedia, Creative Commons

3/12 Six best

Blackpool (80%)

Wikipedia, Creative Commons

4/12 Six best

London City (80%)

Rex

5/12 Six best

Inverness (78%)

Wikipedia, Creative Commons

6/12 Six best

Southampton (78%)

Getty

7/12 Six worst

London Gatwick North Terminal (49%)

Rex

8/12 Six worst

London Heathrow Terminal 3 (46%)

Rex

9/12 Six worst

London Heathrow Terminal 4 (48%)

Rex

10/12 Six worst

London Heathrow Terminal 1 (43%)

Rex

11/12 Six worst

London Stansted (43%)

Rex

12/12 Six worst

London Luton (37%)

Getty
The airline has plans for operating as many as 200 flights a day to and from nearly 70 destinations, including seven UK cities. Four of these - Aberdeen, Belfast, Edinburgh and Glasgow - are already served by British Airways. Three airports on easyJet's agenda - Inverness, the Isle of Man and Jersey - have lost links from Heathrow over the years, with slots deployed on more profitable services.
Carolyn McCall, easyJet's chief executive, was scathing about Gatwick's claims for the next runway. In the submission, she says: "There is no evidence that passenger demand at Gatwick, and therefore its range of airlines and their networks, will be significantly expanded with an additional runway. Gatwick slots have been and are still readily available now which would allow long-haul airlines to move to or expand at Gatwick. History shows that there is little appetite to do so and, in fact, many have left the airport.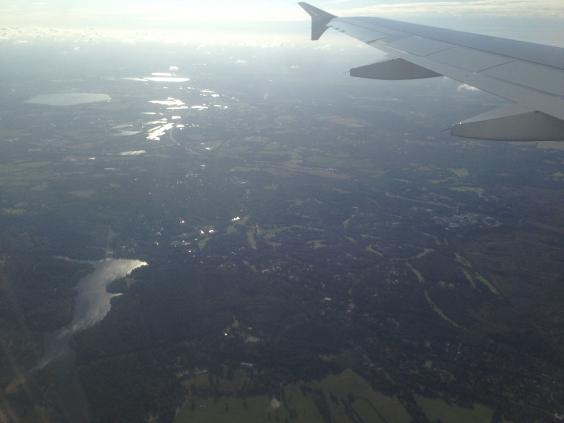 "Heathrow is in the best interests of passengers as it has the greatest demand. It is clear that long-haul airlines want to expand at Heathrow and if they can't, they will do so not at Gatwick but at other airports such as Paris, Amsterdam and Frankfurt.
"Fundamentally airlines, and indeed airports, respond to passenger demand; they can not force passengers to use airports they do not want to use."
A spokesman for Gatwick said easyJet's position was "based on its own narrow commercial interests".
"Heathrow is already the most expensive airport in Europe and expansion there can only drive up costs for airlines and passengers even further. This will deter low-cost carriers from operating at Heathrow in the future, just as it has for the past 25 years since the low-cost revolution got underway."
Three low-cost airlines operate from Heathrow at present: Aer Lingus, which is subject to a bid by BA's parent, IAG; Vueling, which is part of IAG; and the Lufthansa subsidiary Germanwings.
A Heathrow spokesperson said: "We look forward to working with easyJet to deliver new routes and services."
British Airways declined to comment.
Reuse content