Grandmaster Flash releases "The Grandmaster Flash Collection" on 18 August through Sony Music (grandmasterflash.com).
First holiday memory?
Jamaica. There's this place in Ocho Rios called Dunn's River Falls. I'm not a swimmer, but I climbed up, a long way up, on these slippery rocks. There were maybe 30 of us, who had to hold hands and pull each other up this thing for about an hour. There were some areas where the falls were extremely fast. You didn't know where you were stepping and if you slipped on a rock ... boom! You went under. It was a pretty memorable occasion – it scared the life out of me.
Favourite place in the British Isles?
London. I've been coming for 20 years and I've found it pretty cultural, pretty cool. There's something on every corner, like New York.
Best holiday?
My holiday starts when I'm finished touring. My friends look at my job as if it's one big holiday, but it's hard work. My off-time is when I go to Atlanta, Georgia, and do nothing. I take off my Grandmaster Flash cape, put it in the closet and I put on Joseph Saddler. I like Atlanta because it's slow and I have a house out there. Most of the places where I play are really fast and I'm put into a situation where I have to entertain and make people crazy. So, once my flight touches down in Atlanta, I walk slower and sleep longer.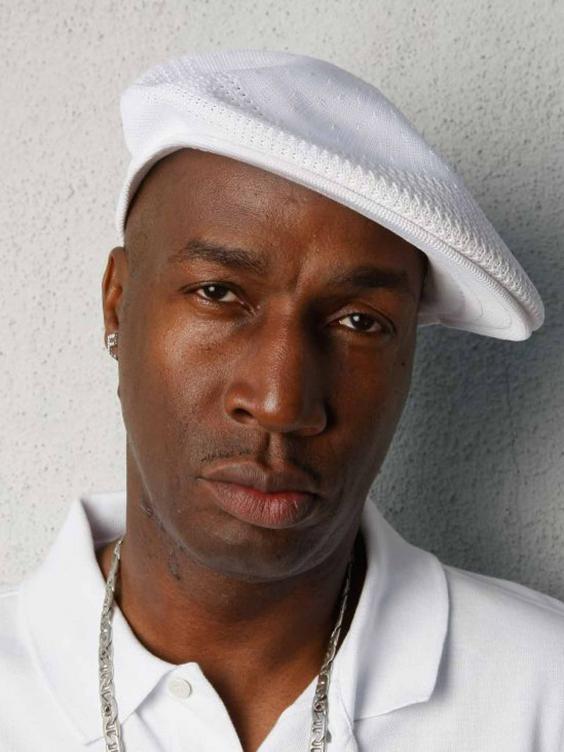 What have you learnt from your travels?
There's no one song that's a hit around the world. It might be a hit in London, but I might play it in China and they could hate it. It was a huge lesson for me, that I had to really pay attention to. Now I do massive playlist changes almost every other day.
Ideal travelling companion?
My portable recording studio. If I didn't have that, I wouldn't tour. Back in the day, in the Seventies and Eighties, you had to carry around pianos and other instruments, but now these things come as applications that you install on a laptop, so I can work on tracks when I'm away. I also carry this little teeny, tiny piano, that I plug in to make piano sounds. When I pull it out on the plane, people go: "Aww, look at that little toy!" And I'm like: "No, this thing cost a lot of money, dude. This is not a toy!"
Holiday reading?
I'm into authors such as Deepak Chopra, Dr Wayne Dyer and Pema Chödrön. Chopra has this one book, The Seven Laws of Success, which gives you an idea how to approach and prepare for the things that you do, or don't, want in life. Dr Wayne Dyer is similar and Pema Chödrön is into accepting uncertainty. Sometimes we freak out because we don't know what's next. But why worry, when you can't do anything about it? It took me a long time to really understand that.
Best meal abroad?
I eat the same thing all the time: chicken, rice and vegetables. That's it. I'm blessed with some of the most incredible menus, but I don't move from that dish. I'm very particular about how I eat, so it's just chicken-rice-vegetables-London, chicken-rice-vegetables-Russia, chicken-rice-vegetables-Japan.
Where has seduced you?
A lot of things don't wow me because I've seen them so many times. I don't mean that in a negative way, just that it has become a part of my life. What might be considered amazing to some people is normal. It's just how I fly.
Worst travel experience?
In Latvia, marinated reindeer tongue was on the menu. That kind of freaked me out. The poor, defenceless reindeer, he didn't even see it coming. I didn't eat that thing. I wouldn't eat it.
Best hotel?
The Ritz-Carlton in Moscow. It's all marble and gold. Almost everywhere. It was really wonderful. Top-of-the-line service, the way this thing was built, everything was totally impeccable. I felt like I was in a palace. I was looking at this paint and asked a guy, "Is that gold?" and he was like, "Sure it is".
Favourite drive?
From New York to Boston. I do it whenever I can. I'm not really looking for anything – it just clears my head.
Favourite city?
To be my favourite, I'd have to have seen it and walked around, but I don't get that pleasure. I think the most satisfying places for me are the countries where they don't speak English. If I walk up to them and say "Hello, how are you doing?" they go "Huh!?". But if I get on the turntables and jam, they get me. If I can get them going, I'm really happy.
Where next?
Ibiza. I've played there quite a few times and liked it a lot. The people are pure party heads, they're the ultimate. If you're going to fly all the way there, you're getting with the DJ.