2016 is overflowing with anniversaries and celebrations that make for great excuses to travel. So start planning your time off.
Game on
Brazil's second city, Rio de Janeiro, will host the 2016 Olympic (5-21 August) and Paralympic Games (7-18 September). Games will take place across 33 venues in four competition zones: Copacabana, Maracana, Barra – where the Olympic Park is situated – and Deodoro.
Tickets are still available through the official agency for UK visitors, CoSport (020 7478 0673; cosport.com), including a three-day package from €3,944pp (£2,909), with accommodation and tickets to football and volleyball events, but not flights.
Outside the sporting season there are plenty of reasons to visit Rio, from new attractions such as the Museum of Tomorrow (museudoamanha.org.br; entry $10/£7), to must-sees such as Sugarloaf Mountain and Christ the Redeemer. And prices are significantly lower; British Airways Holidays (0844 493 0787; ba.com) has a week's B&B at the Golden Tulip Regente, by Copacabana beach, from £836pp in March, including flights from Heathrow.
Park it
All 407 national parks across the US will be celebrating the service's 100th anniversary in 2016. The centennial website (findyour park.com) lists celebrations by date and state. 
You can camp out just a few miles from the White House, in Greenbelt Park, District of Columbia, or gaze at the Milky Way in Joshua Tree, California.
Alaska, the biggest state, is home to the eight largest national parks and promises spectacular views, mountaineering and grizzly bear sightings. Discover the World (01737 900 638; discover-the-world.co.uk) offers a two-week Natural Wonders self-drive tour that calls at several national parks, including Kenai Fjords, Denali and Wrangell-St Elias. Available June-August, the tour starts at £2,430pp with accommodation, car hire and guided sightseeing, but not international flights.
Continental drift
From 10 June to 10 July, the Uefa Euro 2016 football championship will be played in 10 stadiums across France. At the opening stage, England will play in coastal Marseille, scenic Saint-Etienne and Lens, in the north. 
If you do manage to secure tickets in the online ballot (uefa.com/tickets), stay on in Saint-Etienne and hike the national parks that flank the city; or explore Marseille's colourful old port and dine on fresh seafood. 
A French interrail pass (inter rail.eu) costs £235 and will give you three days of unlimited train travel within the country for one month (the days don't need to be consecutive).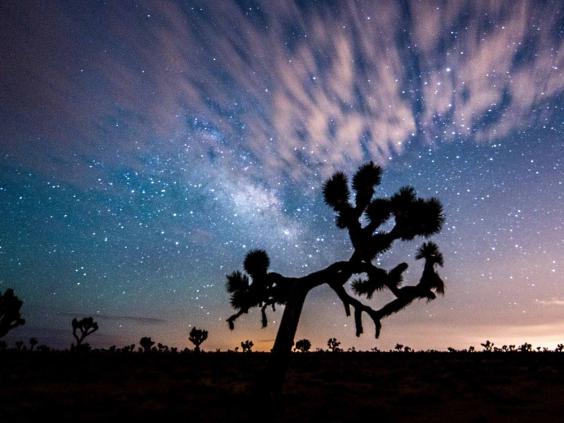 The play's the thing
Head to Stratford-upon-Avon, William Shakespeare's birthplace and home, to commemorate the 400th anniversary of the Bard's death (shakespeares-england.co.uk/shakespeare-2016). Shakespeare's birthday weekend (23-24 April) is the best time to visit, with parades, acrobatics and firework displays planned. Meanwhile, new tours at the revamped theatre, The Other Place (01789 403493; rsc.org.uk), called From Page to Stage, promise unprecedented access to the Royal Shakespeare Company, including its store of 30,000 costumes.
Cultural cache
Foodies can make the most of San Sebastián's world-renowned Basque cuisine by visiting during its stint as European Capital of Culture (dss2016.eu). Between feasts at any of the city's seven three-Michelin-starred restaurants (the highest number in any city after Tokyo), stop off at Time Machine Soup, an exhibition about food and history due to take place in February at San Telmo Museoa (00 34 943 48 15 80) with a guided tasting of 12 different soups.
Several restaurants in San Sebastián are to open their doors to European chefs in 2016 as part of a fusion cooking exchange – keep an eye on the website (onappetit.dss2016.eu) to find out how you can be among the first to taste the results.
Reuse content