It may sound like an unlikely holiday destination, but tens of thousands of tourists explore the Chernobyl Exclusion Zone every year.
It was 1986 when the Chernobyl Nuclear Power Plant in Ukraine suffered a catastrophic meltdown, releasing 400 times more radioactive material into the air than was unleashed by the nuclear bombing of Hiroshima 40 years previously. The plant, and the nearby town of Pripyat, have been deserted ever since. They are within a designated Exclusion Zone where radioactive fallout was as its highest level and public access is restricted.
But that hasn't stopped curious travellers from entering the zone to see the ghostly remains for themselves. 
One of those people is Darmon Richter, a travel blogger who specialises in "dark tourism". Here, he shares his pictures from his visit to Chernobyl and tells us why he thinks you should see it for yourself.
What made you want to visit Chernobyl?
Throughout the rest of the former Soviet Union, countries and cities have had the chance to evolve, to move on and shed their former politics and symbols. So for me, a history lover growing up in the late Eighties and Nineties, the USSR was almost like a ghost. It was something I could imagine, something that had a huge effect over modern politics and cultures, but ultimately I'd never see or experience it for myself. So the idea of a Soviet city, abandoned and apparently frozen in time after the accident, intrigued me. It felt almost like an invitation to travel back in time.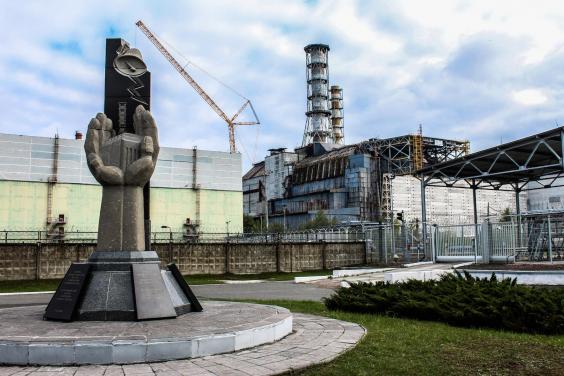 How did you arrange your trip? 
The first time I went, the trip was arranged for me by a local friend. I went in with a group of Russians and Ukrainians – the whole tour was in Russian. I didn't understand a lot of what was being said. I've been back with an English-language tour group since then. I used the group Chernobyl Zone, who have been running English-language tours of Chernobyl for over a decade. They offer one-day tours for around £80, though a two-day, overnight trip like mine costs closer to £220 per person for the whole package – including transport, meals, and a hotel stay inside the Chernobyl Exclusion Zone.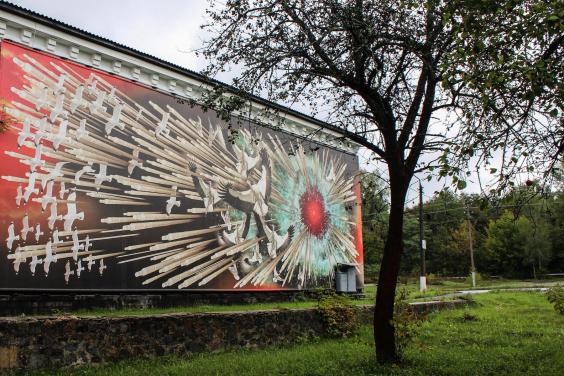 How far into the Exclusion Zone did you go?
Our guided tour took us all the way into the heart of the Exclusion Zone. The most radioactive area, around the reactor itself, is also perhaps the busiest place – as it's staffed by scientists and engineers, working on rotating shifts so that no one ever spends too much time in the contaminated areas. 
For the most part, Chernobyl is not dangerous for a short visit. The real risk is coming into contact with irradiated particles left over from the time of the accident. For that reason visitors are advised to stay out of dusty, undisturbed places. Guides carry radiation meters at all times, and the sound of them beeping tends to serve as a reminder of the potential dangers.
Inside the Chernobyl Exclusion Zone
How did it feel to be there?
The experience of visiting Chernobyl was not exactly what I expected. The place is actually quite popular – it reportedly receives around 30,000 tourists a year now, and some of the most photogenic spots can feel almost crowded, depending on when you visit.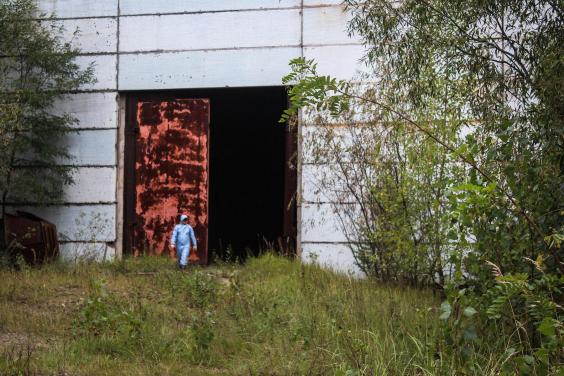 Having said that, on my last visit in September 2016 I accidentally got separated from my group in the abandoned city of Pripyat. That was when the scale of the place really sank in, as I walked through the empty streets on my own, in silence. It felt almost post-apocalyptic, and it made the tragedy that much more tangible.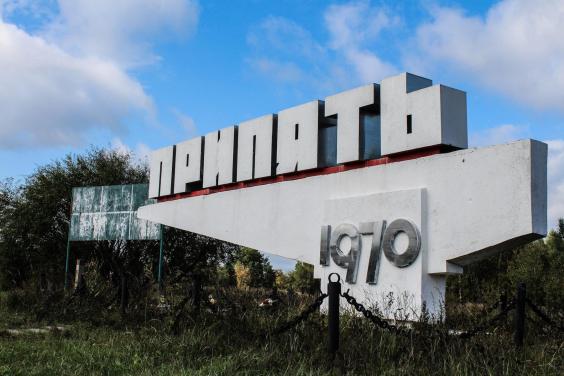 What advice would you give to anyone thinking of making the trip themselves?
A visit to Chernobyl is a fascinating and worthwhile experience. It offers a window into a world that no longer exists – like a modern-day Pompeii – but it also serves as a powerful illustration of the loss and devastation felt by those connected to the place. While short visits are generally quite safe, it's crucial that you always listen to your guide. These people are trained and experienced, and it's their job to ensure that you avoid all the very real dangers still present in the Exclusion Zone. I have heard of people deliberately giving their guides the slip, to go off taking photographs alone – and honestly, I can't imagine anything more stupid.
Darmon Richter is author of The Bohemian Blog.
Click here for the latest travel offers from Independent Holidays
Reuse content