Ever been to a hotel and wished they'd change the décor? Lilit Marcus did. When she was given a preview tour of the renovated The Renwick hotel in New York, she noticed something strange.
The Renwick had been redesigned to honour the famous literary and creative names who had stayed there since the building's opening in 1928 as studio space for aspiring writers. There were suites dedicated to previous residents F. Scott Fitzgerald, John Steinbeck, and Thomas Mann. But, she realised, there wasn't a single woman.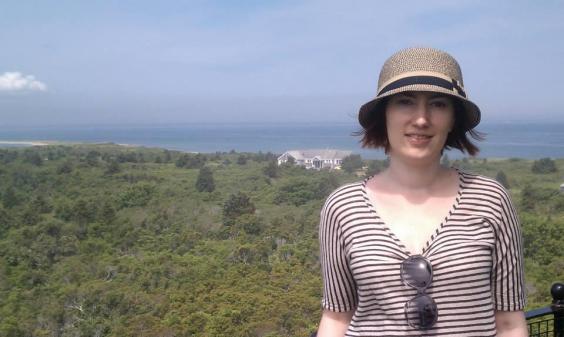 Marcus, a journalist, decided to speak up. "I was afraid David [Israel, the operations manager] would think, 'I've just spent loads of money on a hotel and some feminist didn't think it was right,'" she says. "He was reserved when I first brought it up – I think he wasn't sure if I was kidding or not. At the end of the tour I said, 'Call me when there's a Gertrude Stein suite.' But it was an offhand comment and I didn't really think it would happen. I came out of that hotel really thinking that I'd offended him.
"I went back and sent him an email saying that I hadn't meant to be rude, but it was a genuine question. I think a lot of women feel that way, that it's too forward to be seen to complain." 
In fact, the hotel did have a link to a female author – Gertrude Stein had lived there. Stein was an American-born novelist, poet and playwright who later moved to Paris where she became part of a creative set that included Picasso, Hemingway and her Renwick stablemate, Fitzgerald.
A few weeks later, Israel emailed Marcus back. She was right, he wrote. They had messed up, and they wanted to open a Gertrude Stein suite.
"As we learned more about how much Stein supported local artists and the arts community, something very important to us at The Renwick, it felt obvious that we would honor her," Israel told The Independent. "It was really the story behind her life, her connection to the arts in general and how connected she was to the other writers who had lived in the property and were featured already."
It wasn't a deliberate oversight, he says; the design team had researched the hotel's literary connections, and while Steinbeck and Mann were well known to have lived there, and Fitzgerald had written letters from the bar, Stein's history was less obvious. "It took more digging and dot connecting, and Lilit both alerted us to it and also provided interesting insight into how she was connected to some of the others," he says. "When we found out, we jumped at the chance to feature her."
The newly opened Gertrude Stein suite includes photographs of the author and her partner Alice Toklas, the famous line of poetry "A rose is a rose is a rose" repeated on the bedroom wall, and an illustration of Stein based on a Picasso painting. The Renwick's bar has even created a cocktail in homage to the author. The Gertrude is made from Pimm's, camomile, elderflower liqueur and lemon soda.
"Every detail has been so well considered," says Marcus. "They could have just put up a couple of photos."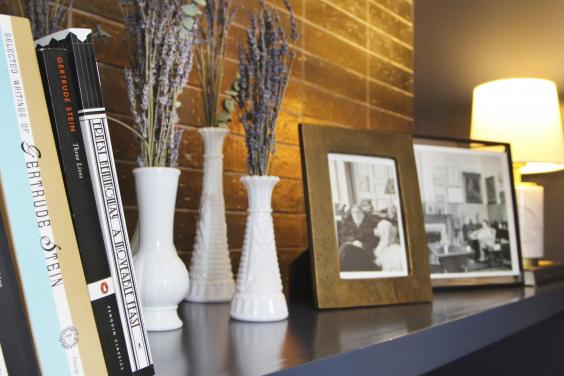 The Renwick may have been her first hotel intervention, but it hasn't been the last. "A few months ago, I stayed at Morrison House in Alexandria, Virginia. The hotel has a literary theme and as its turn-down service they leave you a menu of five books to choose from," she says.
"Of course they were all written by men, so I asked why. The next night, Maya Angelou and Harper Lee books had been added to the list."
Guests should never feel awkward about speaking up, she says, because sometimes hotels simply don't know what guests – especially female ones – want.
"I always wonder if I'm being a pest or whether they're just placating me, but sometimes it's a question that they genuinely hadn't considered before and they're glad someone brought it up. And not every hotel has a woman on its board or knows what a female solo traveller might want. Sometimes I'm like, 'Oh the idea of an all-female floor is nice, but you could do more than just making things pink'."
So what does a woman want, when it comes to hotels? Marcus doesn't claim to speak for her gender, but she has some thoughts.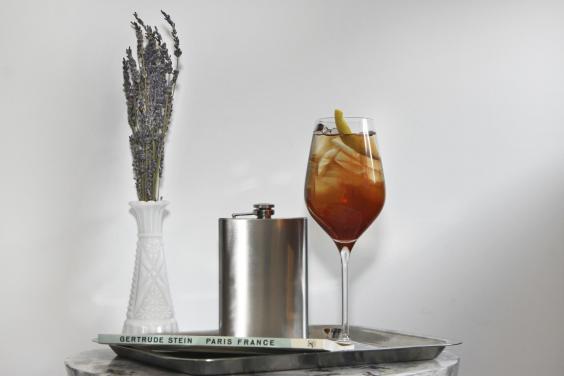 "So many things in hotels are obviously made with men in mind. Only a man would think that a single small bottle of 'hair and body wash' would be suitable for both purposes, and too many hotels have tried to overcorrect how they appeal to women by making everything pink and shiny.
"Really, a woman wants what just about any other traveller wants, which is to feel comfortable, safe and included. I just stayed at the Langham London and was touched that they had single place settings at breakfast and didn't make a fuss about me wanting to eat alone. That seems like a small detail, but when you've spent so much of your life having people say, 'Oh, just one?' and making you feel like an insect, small things can go quite a long way for the solo female guest." 
Israel thinks she's doing the right thing. "This hotel is not for us, it's for our guests and we are always listening," he says. "We take all feedback into consideration." Time to make your feelings heard.
Reuse content