With fear spreading about the deadly Ebola virus and the Islamic State operating near the Turkish border in Syria, travel companies are having yet another troubled time. But should British holidaymakers – particularly families heading off for half-term in a couple of weeks – be worried? And what options are open to people who are concerned about their travel plans? Simon Calder has been hearing from dozens of anxious travellers, and answers their concerns. All readers have been kept anonymous.
Q. My wife is a teacher and we are booked to go to Madrid at half-term. We're worried about Ebola, and want to change our destination. We are flying on easyJet. What are our options?
Because you are booked on an airline that allows, for a price, flights to be transferred, you could in theory pay a couple of hundred pounds and switch to a different destination. But I cannot see any possible reason for doing so.
The Foreign Office says: "On 6 October, the Spanish Ministry of Health confirmed that a nurse in Madrid had tested positive for Ebola. Although the chances of being infected remain very low, there are measures you can take to prevent catching Ebola. You should follow the health advice issued by the National Travel Health Network and Centre at nathnac.org."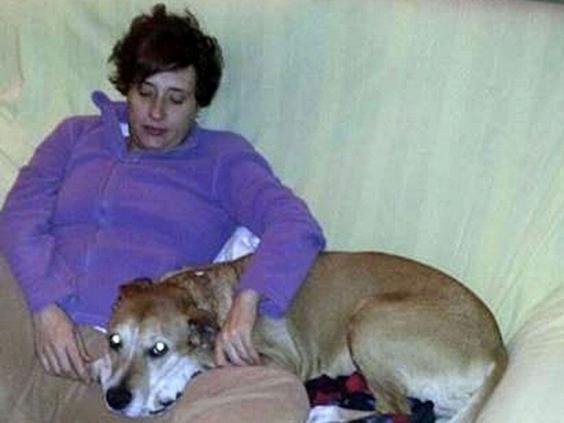 Ebola is a horrible disease that is causing devastation for the people of Liberia, Sierra Leone and Guinea, who deserve far more international help than they appear so far to have received. But from the research I have seen, it is not a global epidemic that threatens us all.
I spend much of my professional life analysing risk for travellers. If you plan to drive a car, ride a bicycle or cross a road today, then you will be taking a perceptible risk. In contrast, I can see no possible danger from flying to, or staying in, Madrid. Tourists are unlikely to visit the capital's hospital for infectious diseases and be in close proximity with the colleagues of the unfortunate nurse who contracted Ebola. I also presume that you will take the normal basic health precautions for any trip - notably keeping your hands scrupulously clean, and in particular washing them before meals. In which case, the only risk I foresee is that you cancel or change your holiday; then, when this latest outbreak subsides – as it inevitably will – you regret your decision.
See the Ebola outbreak mapped
See the Ebola outbreak mapped
1/7 25 March 2014

This outbreak of the Ebola virus first emerged in the Guéckédou region of Guinea, at a crossroads with both Liberia and Sierra Leone

2/7 31 March

On 31 March the WHO confirmed the outbreak was now international, spreading first into Liberia's northern-most Lofa region

3/7 27 May

The virus spread to Sierra Leone at the end of May - just as agencies were hoping the worst was over

4/7 27 July

In Sierra Leone the virus boomed, and then it spread to Nigeria when the Liberian diplomat Patrick Sawyer flew from Monrovia to Lagos

5/7 9 August

The Nigeria cases sparked fears around the world, and there have now been deaths in Spain and Saudi Arabia involving people who had travelled to West Africa. The numbers of cases continue to rise

6/7 17-20 September

In mid-September, Senegal confirmed its first case linked to the Ebola outbreak, a development the WHO described as a top priority emergency. Numbers of cases continued to grow exponentially in Guinea, Sierra Leone and Liberia, as experts warned they could number one million by January if not contained

7/7 8 October

Two cases of Ebola have now been reported in the US and Europe - the first times the virus has been contracted among health workers outside Africa
Q. I have an all-inclusive holiday booked in Marrakech in a resort starting on 19 October. Is it advisable to go due to the Ebola outbreak?
Yes, highly advisable. The Moroccan city is superb in October, and you are probably going to be even less at risk from Ebola there than in a big, multi-cultural city such as London or Paris. There's very little traffic between North and West Africa. You do need to be aware of other risks, but they remain exactly as they were when you booked the holiday: a background danger of terrorism, plus more mundanely the need to be aware of the microbiological hazards associated with buffets at all-inclusive resorts; be careful about anything that has been left out for a while.
Q. I am flying to and from Heathrow and concerned that I might come into contact with people who have flown in from West Africa.
The only direct flights from Liberia and Sierra Leone to the UK, on British Airways, ended in August. At present there are only two routes from those countries: from Monrovia and Freetown to Brussels and Casablanca. Conakry in Guinea has the same options, with an additional flight to Paris CDG on Air France. Therefore if you are flying to Heathrow on a plane from one of those cities, there is a theoretical possibility that you may be sat next to someone who has just left the Ebola-affected area. If so, you would be wise not to touch them or share their food. Since Ebola is transmitted only through bodily fluids, I can see no other risk.
Video: Defence Minister calls for calm in face of Ebola outbreak
Non-stop flights from Abuja and Lagos in Nigeria, and from Accra in Ghana, also serve Heathrow. But given the barriers that those countries have imposed on travellers from the most-affected areas, the risk is negligible.
Q. We are booked to go on a family holiday to Marmaris in Turkey on 23 October. I have a few concerns because of the recent issues with Islamic State on the Syrian border. In your opinion is it still safe to go there?
I don't want to create the impression of responding "Crisis? What Crisis?" to every traveller's concern - because very serious events are taking place on the Turco-Syrian frontier that will have some long-term consequences. But the nearest resorts that British holidaymakers are likely to find themselves in are a good 150 miles from the frontier. Given the size of the Turkish Army, I can't see Islamic State getting 150 yards inside Turkey. The Foreign Office warns against all but essential travel to areas within six miles of Turkey's border with Syria - and of the high threat from terrorism: "There are active terrorist groups throughout the country." But that was exactly the advice at the time you booked your holiday.
Q. If I'm still too worried to travel, what rights do I have to cancel?
The airlines and holiday companies believe they can transport you safely and provide the good experience you have booked, and so "normal conditions apply" is the refrain - in other words, you won't be able to cancel, postpone or re-route your trip without losing some or all of your cash.
Q. Can I then claim on my travel insurance if I cancel?
No.
Reuse content