US airport security discovered a record 67 firearms hidden inside carry-on luggage in just one week this month.
The Transportation Security Admission found 56 loaded weapons and 26 with a round in the chamber, beating the previous record of 65 found in one week in May 2013, Reuters reported.
TSA's Instagram account, which has nearly 345,000 followers, shows hundreds of the occasionally bizzare discoveries made nearly every day by their security team.
Since it launched in 2013, the account has revealed just under 700 of the weird and gruesome items found, including inert pineapple grenades, concealed knives and skull knuckles.
A set of throwing knives and holster were once discovered in a carry-on bag at the Austin–Bergstrom International Airport.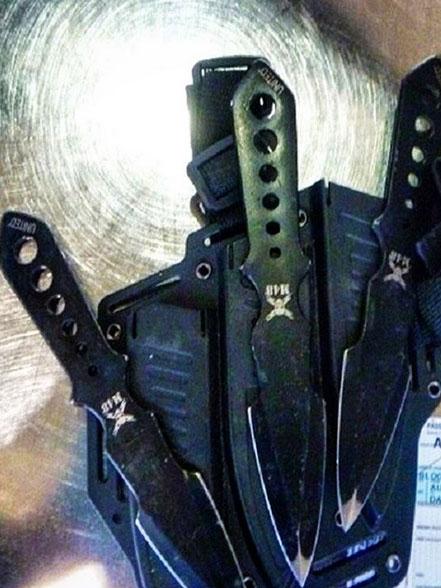 A pair of large hatchets were also discovered recently in carry-on bags at the MBS International Airport and Dallas Love Field.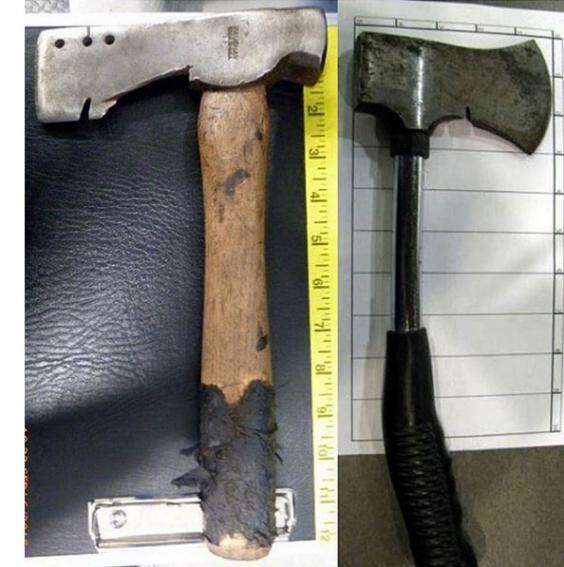 Twelve novelty grenades and four decorative inert rounds were discovered in a checked bag at Anchorage airport. Despite being novelty items, TSA said the grenades "look real on the X-ray monitor and TSA officers must call explosives detection professionals to inspect the items, which can cause checkpoint/ checked baggage area closures and lead to missed and delayed flights".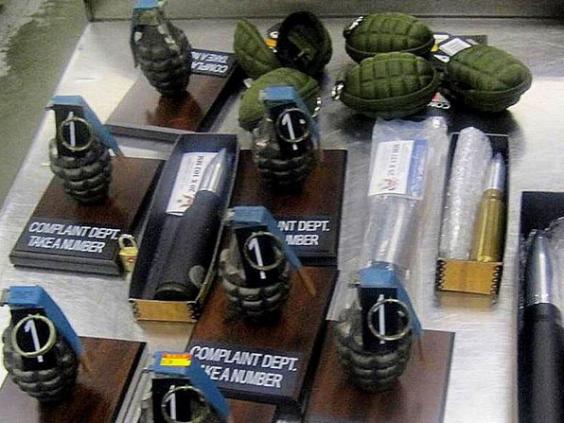 In a more frightening revelation, knives were discovered inside a hidden compartment in the sole of a shoe at the Wichita Dwight D Eisenhower National Airport.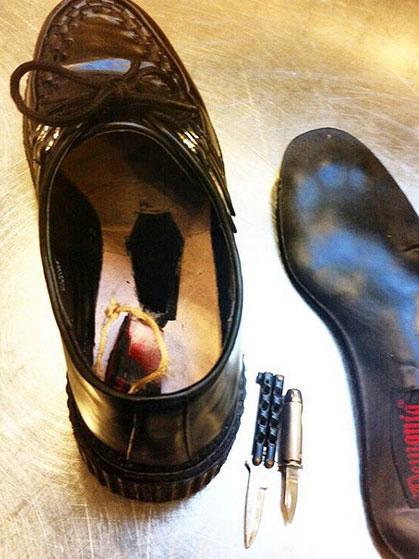 A jawbone tomahawk and an inert pineapple grenade were found in a carry-on bag at the McCarran International Airport in Las Vegas.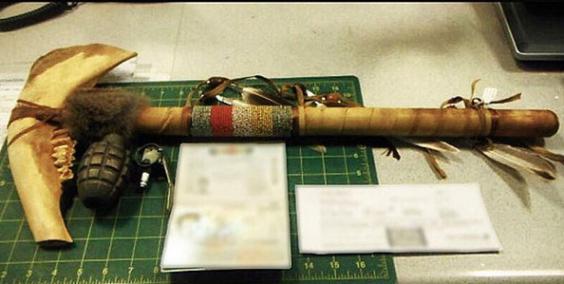 These Samurai swords were discovered in a carry-on bag at the Los Angeles International Airport.

A selection of shuriken or throwing stars were discovered in a carry-on bag at the Alexandria International Airport in Louisiana. The TSA said: "Martial arts weapons are prohibited from being packed in carry-on bags."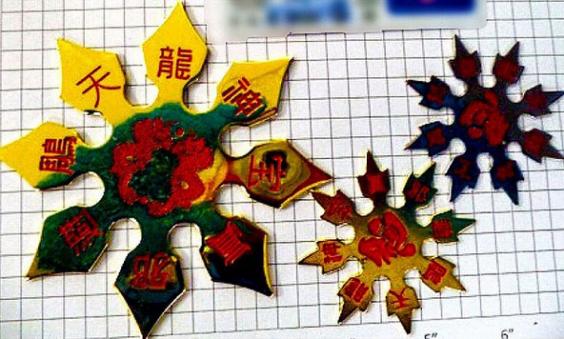 A skull knuckle knife was discovered in a carry-on bag at the Lambert–St. Louis International Airport.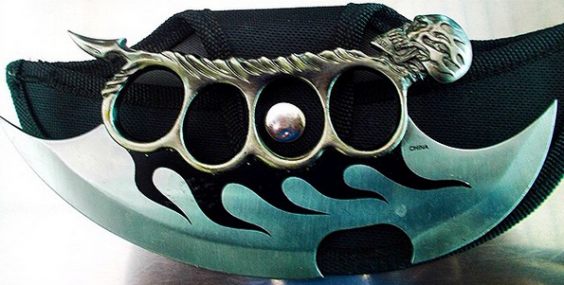 Reuse content