Lee Child's new Jack Reacher novel 'Personal' is published by Bantam Press, priced at £20
First holiday memory?
Going to visit my grandparents in Belfast. We flew from Birmingham to Belfast in a Douglas DC-3 and I thought it was fantastic. They were old-fashioned propeller aeroplanes and they weren't pressurised so when it was time to land, the steward came round with a silver tray covered with boiled sweets. I remember thinking, "Oh my God, you get all this and free sweets too".
Favourite place in the British Isles?
I think it's somewhere I haven't been yet. I hope to go to Orkney to see the Ring of Brodgar.
Best holiday?
The best holiday was in 1993 when we were broke. My wife went down to the travel agent hoping to get a deal, and came back with a trip to the Bahamas. We went for six days and it was just magical. I remember thinking, I could die right now and I've done everything I want to do.
What have you learnt from your travels?
I think that the most remarkable thing you learn is how difficult it must be to be illiterate. When you go somewhere like Greece, or somewhere with a completely different alphabet, and you have absolutely no idea what any sign says, you feel incredibly disorientated.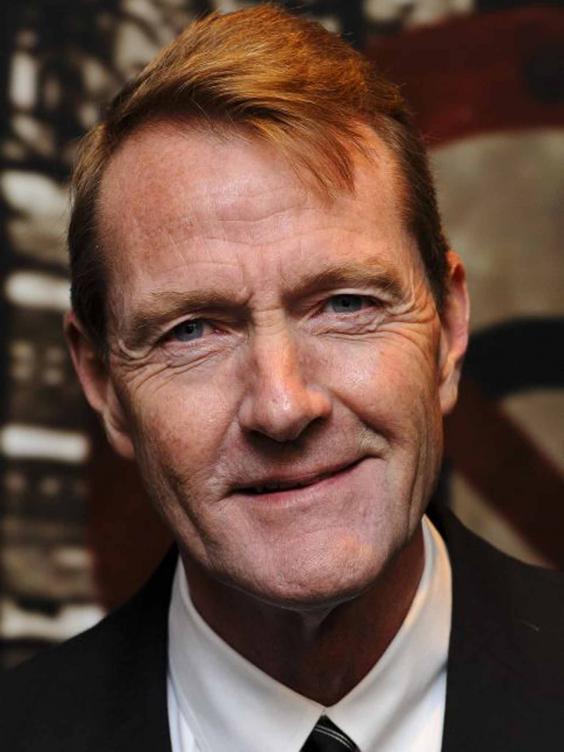 Ideal travelling companion?
Everyone's going to hate me for saying this, but I like to travel by myself. Recently I went on the QM2 transatlantic crossing from Southampton to New York. I was completely by myself and it was the most fantastic thing. Six days of enforced idleness. I read a book a day. I got on the boat on a Friday and by the Monday I realised that, apart from the waiters, I hadn't spoken to anybody. I saw whales and dolphins and sharks.
Beach bum, culture vulture or adrenalin junkie?
I'm definitely not an adrenalin junkie. I have no interest in going bungee jumping or paragliding. In the winter we always go to Antigua and that's a beach-bum holiday that I love, but I also love to take city breaks and go to museums.
Greatest travel luxury?
It's got to be a private plane. That is the biggest favour you can do yourself because with commercial flying the airport experience at both ends is so miserable and so long.
Holiday reading?
Anything and everything. Normally I take a book a day, plus a 25 per cent margin in case I don't like some. I try to forget everything I know and I just go to an outlet and try to just judge books in the same way a normal person would; on the look of it, on the feel of it, the blurb on it.
Where has seduced you?
I think the Caribbean generally is very seductive. The people are very nice and relaxed. The food's good. And there's something about the air and the light, because it's close to the equator the days are all the same length, the sun sets at six o'clock, there's a pattern to it that you become habituated to. Your world shrinks.
Worst travel experience?
I hate to be specific about brands, but I would say Ryanair from Dublin to Stansted. I decided next time I would rather swim the Irish Sea.
Best hotel?
The Carlton in Cannes. It's got great rooms with beautiful views over the Croisette and on to the Mediterranean. It has impeccable service and great food, but they're not obsequious, they're not all over you.
Favourite walk, swim, ride or drive?
My favourite walk is right up the side of Fleetwith Pike that rises out of Buttermere in the Lake District. Start on the shore of Buttermere and every single step, every yard of elevation, gives you another beautiful view.
Best meal abroad?
I was cycling in Normandy, tired and hungry. We stopped at a perfectly ordinary little bar-café where there was one unshaven guy in a stained apron who fried up some chicken and frites. The ingredients were so good, the cooking was so good, and we were so hungry that I would say that's the most satisfying meal I've had.
Favourite city?
New York. What I love about it is it makes no concession at all to the human. It's not human scaled, there's no convenience about it; it seems to say: here I am, deal with it. And that puts you in a humbling situation.
Where next?
In late October I'm going to Madrid and I've never been before, so I'm looking forward to that. They've given me a literature prize in Spain, so I have to go for the ceremony, which is very flattering. I've always wanted to go to the Prado Museum, though.
Reuse content