The Liberal Democrats have bitten the hand that provides their free conference wi-fi by ruling out expansion at Gatwick.
Before the autumn conference in Glasgow, the party's pre-manifesto vowed: "We remain opposed to any expansion of Heathrow, Stansted or Gatwick and any new airport in the Thames Estuary." 
But the leadership had hoped to soften outright rejection and offer guarded approval for a second runway at the Sussex airport, which is sponsoring internet access at their autumn gathering in Glasgow. 
Heathrow and Gatwick are, respectively, the busiest two-runway and single-runway airports in the world. Heathrow is operating close to its legal limits, and Gatwick is fast approaching capacity. 
Sir Howard Davies' Airports Commission is due to report shortly after the May 2015 election on whether to build a third runway at Heathrow or a second at Gatwick. Deciding whether to proceed will be one of the first major tasks of the new government. As The Independent reported, Nick Clegg is keen to avoid being forced to make a U-turn if it remains a coalition partner.
The conference debated an an amendment that would have provided some wriggle room in the event of another hung parliament. The amendment restated that it would be "totally inappropriate" to build a third runway at Heathrow, but allowed for expansion at Gatwick subject to various constraints.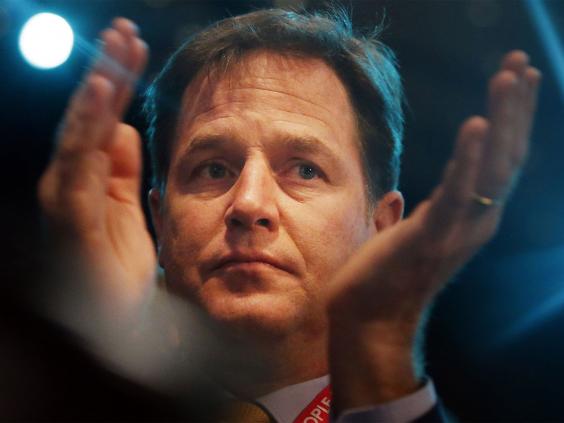 The leadership claimed that technological advances would permit development at the Sussex airport within the bounds of the party's environmental policies. But the amendment was roundly rejected, with the result that the party is mandated to oppose whatever solution the Davies Commission recommends.
Gatwick's owners had seen the prospect of Liberal Democrat backing as a win, since neither Labour nor the Conservatives have ventured an opinion.
David Laws, the Schools Minister, said the verdict would be reflected in the election manifesto: "We're a party that respects the view of our members.
After the vote, a Gatwick spokesperson said: "Failure to deliver extra airport capacity could cost the UK economy up to £45bn over the next 30 years." The airport said it would continue to supply free wi-fi to the party conference.
The airports' trade body reacted angrily to the rejection of the amendment. Darren Caplan, chief executive of the Airport Operators Association, said: "The party's position fails to realise the economic and connectivity benefits a growing aviation sector can deliver for UK plc, nor the enormous strides the industry is taking to deal with its carbon and noise impacts."
Reuse content