While London commuters had to battle huge Tube queues or take a lengthy walk to get to work this morning, the bus strike had an unexpected upside when Oxford Street briefly became an oasis of calm.
The famous shopping street is usually clogged with buses using it as a major thoroughfare through central London.
But with an estimated two thirds of the capital's buses off the road as 20,000 workers strike, the road has been empty apart from the occasional taxi and strolling pedestrians.
"Oxford Street without buses is a lot nicer, and less smelly," architect Charlie Whitaker wrote on Twitter. "Hopefully the bus strike can continue until I need a bus."
Clean air campaigners were also delighted at an apparent drop in pollutants in the area.
Oxford Street without buses is a lot nicer, and less smelly. pic.twitter.com/iHVj8JMtHR

— Charlie Whitaker (@charlie__) January 13, 2015
Tom Kearney, who campaigns for safety measures for pedestrians in Oxford Street, said Tuesday would be the road's safest day with the "freshest air you'll see all year".
Clean Air in London's founder Simon Birkett analysed levels of nitrogen dioxide, which is linked with respiratory problems, in the road to find they were low at around 6.15am.
Oxford Street was named the worst place in the world for the toxic pollutant in July, with the extreme levels blamed on its "wall of buses". Just four days into 2015, it had already exceeded the EU's legal limit for NO2.
Empty Oxford Street this morning. #BusStrike pic.twitter.com/aiyZUxl2G7

— Lee Taylor (@taylorla57) January 13, 2015
Unite claims the industrial action was necessary after London's 18 bus operators "refused" to start collective talks to bring in a single rate of pay.
Wayne King, London regional officer for Unite said: "Passengers pay one fare to travel on London's iconic red buses, yet there are over 80 different pay rates covering bus workers, many doing the same job or driving the same route but for different rates of pay."
But Transport for London (TfL) claimed that only 16 per cent of bus drivers voted to strike and it was not necessary to disrupt passengers.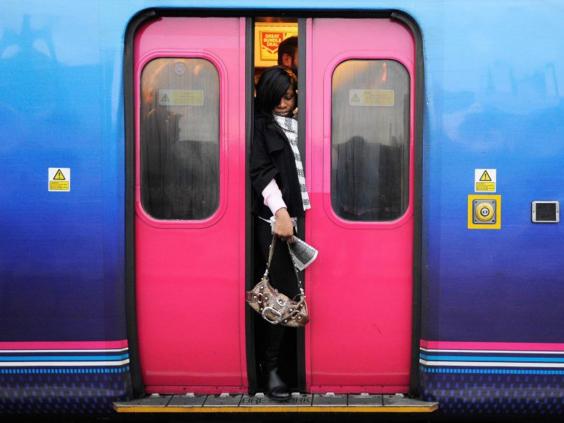 Mike Weston, TfL's director of buses, said: "As the bus companies who employ the drivers have said, it makes no sense to pay all drivers precisely the same amount. As in all professions, bus drivers have different skills and experience and it is only right that this can be reflected in pay."
It is only the second London-wide bus strike in 50 years, according to Val Shawcross, Labour's transport spokesperson on the London Assembly, who added that 84 per cent of Unite members supported the strike.
Additional reporting by P
Reuse content