For a sub-zero afternoon, an impressive number of walkers are out on the snow-bound Baltic seafront in the Latvian resort of Jurmala. Compared with summer, though, it is eerily quiet.
Every July thousands of tourists, most of them Russian, pack out the beach; they sleep in art nouveau dachas surrounded by pine forests, and party at the New Wave music festival. But this month it was reported that the Russian-run festival, a sub-X Factor talent contest for young singers, would no longer be held in Jurmala, its venue since 2002.
According to Russian media, the six-day festival – reputedly a get-together of the country's most important oligarchs, politicians and gangsters – may be moving across the border to the Black Sea port of Sochi.
Crimea referendum and independence
Crimea referendum and independence
1/14 Crimea Referendum

A man shows his shirt with the Russian emblem as he celebrates the results of the Crimean referendum at the Lenin Square in Simferopol

EPA

2/14 Crimea Referendum

An elderly retired Soviet Navy officer and his wife take a walk in Sevastopol the morning after the referendum

AFP/Getty

3/14 Crimea Referendum

A man plays accordion as people dance during celebrations in Sevastopol

AFP

4/14 Crimea Referendum

People wave Russian flags as fireworks explode in the sky over Sevastopol following the announcement of the result of the referendum

EPA

5/14 Crimea Referendum

A member of a Ukrainian "Maidan" self-defense battalion takes part in training to qualify for service in the newly-created National Guard.

Reuters

6/14 Crimea Referendum

Pro-Russian protesters hold a Russian, Crimean and Soviet flags during their rally at Lenin Square in Simferopol, Ukraine

EPA

7/14 Crimea Referendum

A member of the Crimean election commission waits for voters at the polling station in Belogorsk near Simferopol, Crimea, Ukraine

EPA

8/14 Crimea Referendum

Polling stations opened in Crimea for a referendum about whether the Ukrainian Black Sea region should join Russia. The vote has been widely condemned by Western governments, who call it illegal and have announced sanctions against Russia if it goes ahead. Thousands of unmarked forces, believed to be Russian, have appeared in Crimea after local Moscow-backed authorities asked Russia for protection against 'extremists' in the new Ukrainian leadership

EPA

9/14 Crimea Referendum

A lettering on the facade of the Council of Ministers building reads 'Spring in Crimea' in Simferopol, Crimea, Ukraine

EPA

10/14 Crimea Referendum

People wave Crimean flags at Lenin square in Simferopol, Crimea, Ukraine

EPA

11/14 Crimea Referendum

A poster in Crimea presents a stark choice - Nazism, or Russia - to voters ahead of the referendum

12/14 Crimea Referendum

Protesters against Ukraine's referendum gather in Simferopol

Getty Images

13/14 Crimea Referendum

Action stations: Preparations for today's referendum in Simferopol, where Crimea will vote to become part of Russia

AP

14/14 Crimea Referendum

Cossacks guard the regional parliament building in Simferopol during the Crimean referendum

AP
Jurmala's tourism industry, sustained by visitors from the east since Soviet times, has been hit by the tumbling rouble, Russia's struggling economy and political strife over Ukraine. New Wave appears to be the victim of a cultural tit-for-tat between Latvia and Russia over the annexation of Crimea and EU sanctions.
At the time of New Wave 2014, the Latvian government banned three Russian artists, Valeriya, Iosif Kobzon and Oleg Gazmanov, from travelling to the festival. Edgars Rinkevics, the Foreign Minister, cited the singers' pro-Kremlin "propagandist" rhetoric as the reason for their exclusion.
Russia's continuing, pronounced influence in this state of two million people is the cause of some unease among its Latvian-speaking majority, most of whom are strong supporters of the country's membership of the EU, the euro and Nato.
For the economy of Jurmala – a usually sleepy place 25 miles east of Riga, the capital – the consequences of New Wave jumping ship could be catastrophic. Andrei Klementiev, a Latvian MP, said the festival's absence could cost the town €17m (£12.5m).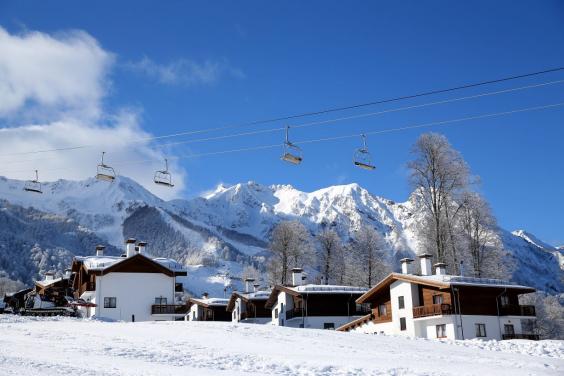 And some traders told The Independent they depend on the festival. The five-star Baltic Beach hotel and spa, for example, will be slashing its prices for the peak season. Last July, sea-facing rooms fetched up to €8,000 for seven nights – the minimum stay during New Wave. "This year's prices have not yet been confirmed. But now, of course, they will be much lower," says Anna Zoricova, a manager at the hotel.
Over New Year – another popular time with Russians – bookings at the hotel, a converted sanatorium, were 30 per cent down on the year before. Aigas Kulls, 49, a stallholder who sells tourist-friendly trinkets on Jomas Street, says he had noticed business getting worse since last summer.
He may be forced to move his business to Riga's Old Town, popular with British stag and hen parties. "[Riga Old Town] is the only place you can make good money now," he says. "Usually, I would expect to earn some money in January… this year there have been no Russians at all."
Jurmala's long-standing popularity with Russians – it was a favoured holiday spot for Soviet leaders such as Leonid Brezhnev and Nikita Khrushchev – has also had a dark side. In 2013, police said remains found in woods were those of a Russian multimillionaire, Leonid Rozhetskin. The tycoon, who had fled his homeland to avoid being arrested for fraud, had disappeared in 2008 from his nearby villa, the night after two men visited.
But Anna, a middle-aged woman walking on Jurmala beach this week, still thinks New Wave will go ahead. She says: "New Wave have threatened to pull out before, and yet every year we still see its rich clientele strutting up Jomas wanting to be seen. It could well still happen."
Reuse content