Maggie O'Farrell is a judge for the 2014 Costa Book Awards. Her latest novel, Instructions for a Heatwave, is published by Tinder Press
First holiday memory?
We used to go back to Ireland every summer, so my earliest holiday memories are of being on the wide, sandy beaches of Connemara and Dingle. They were the kind of beaches where you wore an Arran jumper over your swimming costume: itchy but necessary in that wind coming straight off the Atlantic.
Favourite place in the British Isles?
Easedale Valley in Cumbria. I spent two idyllic summers as a student working in Easedale and I loved it; still do.
Best holiday?
Very tricky to choose. I loved backpacking around India with my then-boyfriend, now-husband. A dawn swim in the Finnish archipelago is something I will remember all my life. The Ile-de-Ré with my kids last year was a fortnight of summer perfection.
What have you learnt from your travels?
That you can't have too many wipes, snacks or books when travelling with children. That if you are travelling with someone like my daughter, who has life-threatening allergies, you need to carry medication, back-up medication, back-up-back-up medication and cards explaining the condition in as many different languages as you can lay your hands on. And that the kindness of strangers is bountiful and merciful.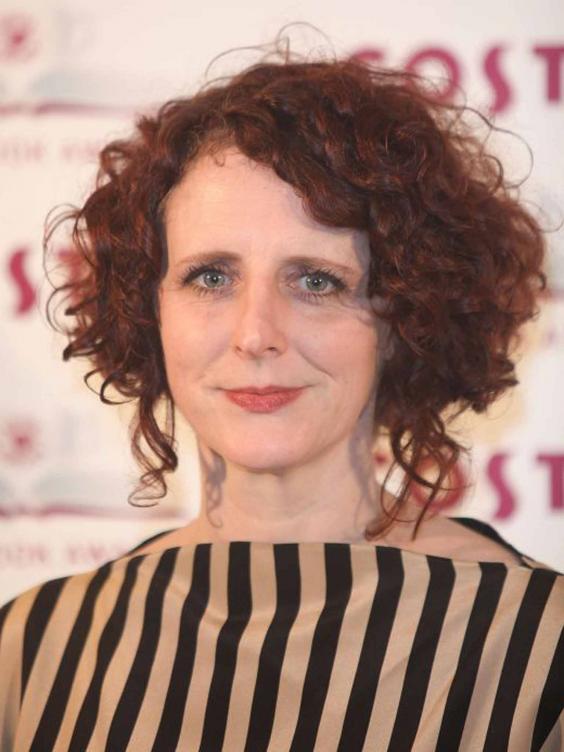 Ideal travelling companion?
My children; they are all keen travellers in their different ways. They haven't really had any choice, now I think about it.
Beach bum, culture vulture or adrenalin junkie?
I would always opt for culture above adrenalin but I've discovered that, with small children, it needs to be taken in small doses. My youngest child stripped off in a gallery this summer, in protest at how long we'd spent looking at the photographs. Point taken.
Greatest travel luxury?
The many, many books I always insist upon packing. I can't get along with e-readers as yet so I am wedded to the page.
Holiday reading?
Novels, novels, novels: some contemporary, at least one classic, and always one re-read. A book of essays is good, too, or a memoir. Sometimes a book with a link to your destination, either by place or theme, can be insightful.
Where has seduced you?
Lucca, in northern Italy. We went there for the day and were so taken with it we decided to go and live there for a while. We spent the winter of 2004 in a little apartment high up above the winding, cobbled streets of the centro storico.
Worst travel experience?
Hmm. Was my daughter having an anaphylactic reaction to a bee-sting in Morocco worse than being mugged at knife-point in Bolivia? On balance, yes.
Best hotel?
I have a soft spot for Lancrigg Vegetarian Hotel in Easedale, where I used to work. It's a large, rambling Victorian house with the most mesmerising views across the valley and it's run by one of the nicest families you could ever meet.
Worst hotel?
A concrete cell-block of a place in a jungle in India. There was an enormous hole in the wall above the window so the mosquitoes flew in and out all night long. When we checked in we were issued with leech socks to wear if we went for a walk. We didn't.
Favourite walk, swim, ride or drive?
One of the best swims to be had is in the Fairy Pools in Glenbrittle, Isle of Skye. If you're feeling brave, there is a submerged arch which can be dived through: the exhilaration of resurfacing on the other side makes up for the explosion of cold in your cranium.
Best meal abroad?
It would have to be a meal I ate in Beijing in 1994. I'd contracted amoebic dysentery and had languished in hospital for a week, eating only watery porridge. I can still recall the shock to my tastebuds as I put food – real, actual food – into my mouth. Bean curd, cashews, seared aubergines, salted seaweed, crisp chillis. I've never had a gastronomic experience like it again.
Favourite city?
I would go to Paris at the drop of a hat; the same goes for pretty much anywhere in Italy. I like a city which straddles both mountains and beaches, like Edinburgh, where I live now. If I was really forced to choose a single favourite city, it would probably be New York.
Where next?
I'm hoping to make it to the Dalmatian coastline in Croatia. I've also got my eye on Norway: I've wanted to see those fjords ever since I drew diagrams of them in my geography O-Grade.
Reuse content