I was once a ski instructor.
Skiing was my first passion. My first holiday was skiing in the Swiss Alps, when I was about four. All I can really remember was a huge St Bernard dog that was bigger than me. In later years I went on to become a ski instructor in Italy. 
I've been lucky enough to ride through about 125 countries.
The last big ride I did was a 520-mile non-stop around north Scotland in 37 hours. I was in the saddle for the best part of two days; it's something I wouldn't have been able to do even five years ago. The north-west is beautiful, particularly Applecross and the coast, which is breath-taking whether you're a kayaker, a hill runner or a cyclist. There's also an awesome trail, the Cateran, which goes through the farm where I grew up in rural Perthshire. There's more to Scotland than Edinburgh and Glasgow.
The midnight sun is staggering.
I did a trip up the west coast of Norway a couple of years ago from Trondheim to the Lofoten islands, that crossed the Arctic Circle. It was the middle of summer, when you get 24 hours of daylight. You've got the world to yourself up there; you don't have to stick to official campsites, you can go anywhere and do anything
I'm trying to figure out my limits as an endurance rider.
It's about the pain and how long you can sit in the saddle. In the past 10 years I've done a lot of mountaineering and rowing, but I'm best as a bike rider. There are some pretty cool records to smash; last spring I cycled from Cairo to Cape Town in 42 days, solo, and broke the world record for cycling the length of Africa. I like the adventure, but I would never call myself an explorer or an adventurer in the traditional sense.
Some of the places I like the most are the ones that surprise me.
Freetown in Sierra Leone, Khartoum in Sudan, or Tabriz in Iran are three cities you think will be rough, tough and difficult, but actually it's places like these you meet amazing people. Freetown is great. It has suffered in recent years but people have a wonderful optimism about them.
In Sudan, you have to ask for meat.
When I'm cycling, I'm reliant on the food I eat. In Sudan, on the trip I've just come back from, I was often served offal. The food would come out, and it would tend to be fried beans with rice and the grey offcut of lungs. I tried it a few times, and it was bloody awful. So, I had to be specific about what I wanted to eat as meat is a speciality.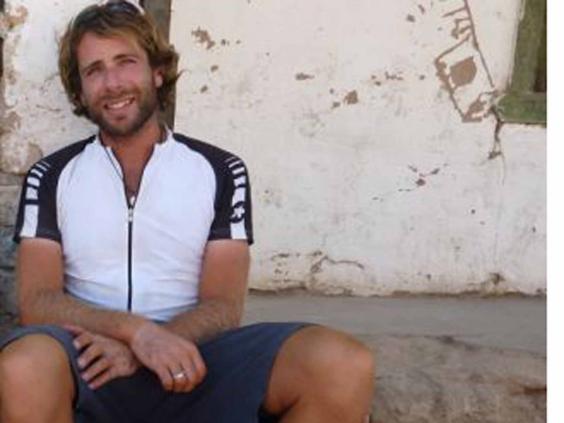 Iran was incredibly welcoming, despite what people told me.
I thought it would be difficult and dangerous, but I found the people were highly educated, it had great roads and a rich culture. When I was in Tabriz, in the north-west, people said, "We're really worried about you travelling south". They told me about how divided and tribal Iran was, but all the way through I came across really kind people. Then, in Bam, in the south, I met a young man who said, "You were really lucky in the north, Kurdish people are truly dangerous."
Things got nasty in Louisiana.
I was passing through a little village called Mamou when somebody drove through a red light. I went straight over the bonnet and was badly hurt and my bike was broken. The nearest city to get things fixed up in was 50 miles away. While I was trying to sort things out, I got cornered by a gang and mugged. They took almost all my valuables, including my camera, so I lost all the footage from that leg of the journey. 
I'm excited to travel with my kids.
I've got a three year old and another due in May. I've had this life of adventure, but I'm super excited about, maybe five to seven years from now, when I can share adventures with them. 
Endurance cyclist Mark Beaumont will speak at The London Bike Show at the ExCeL centre from 11-14 February (thelondonbikeshow.co.uk)