Film critic Mark Kermode's latest book, "Hatchet Job", is published by Picador; £8.99.
First holiday memory?
Being on the beach in Port Erin in the Isle of Man, in the late Sixties. My mum, Audrey, is from the island, so we would go once or twice a year. My grandparents had a house in Douglas and, at first, we'd all stay there. When we were older, we'd rent places in Port St Mary and Port Erin. I remember playing cricket behind a kipper-smoking barn in Port St Mary, using fishing crates as wickets. I still go there whenever I can and consider it to be an utterly magical place.
Favourite place in the British isles?
Last aisle seat on the left, 10 rows from the front, at the Phoenix Cinema in East Finchley, London.
Best holiday?
A couple of years ago I went to Memphis with my band, The Dodge Brothers, to record an album at Sun Studio. We'd been on the blues trail for a year or so before, going down to Clarksdale, staying at the Riverside Hotel where Ike Turner started strumming "Rocket 88" all those years ago. Being in Memphis was amazing, though – we recorded the album over two sweaty nights at Sun, and between tracks we'd wander outside to breathe in the atmosphere.
What have you learnt from your travels?
As Elvis Costello said: "Travel broadens the mind till you can't get your head out of doors".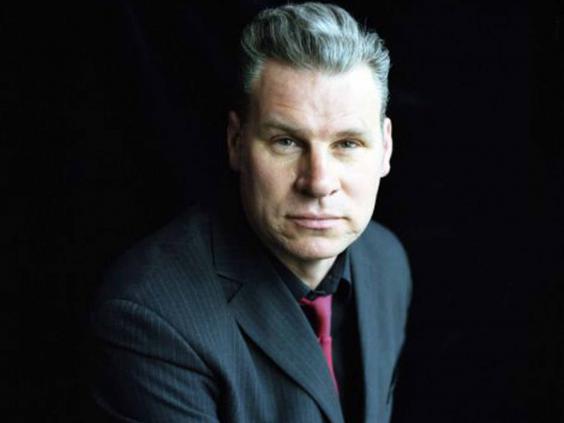 Beach bum, culture vulture or adrenalin junkie?
When I turned 50, I promised myself that I'd learn to surf. So far, I've managed to stand on a board for about three seconds, which hardly constitutes "adrenalin junkie". But anything that gives me an excuse to spend time on a beach in Cornwall is fine by me.
Greatest travel luxury?
Travel-sized tins of Dax – no quiff should be without them.
Holiday reading?
I picked up an original copy of Elvis: What Happened? at a jumble sale in the Isles of Scilly. It's currently sitting at the bottom of a bag of wet-suits, demanding attention.
Worst travel experience?
Travelling across Russia and Ukraine in the back of a punctured Lada with my friend and colleague, Nigel Floyd. I'd been sent there to do a set report for Fangoria magazine on a horror film called Dark Waters. The journey was horrifying and lasted several days, by the end of which I had ruptured something in my spine. When we finally got to the set, it turned out that someone had sold all the film-stock on the black market, so we never got to see a single frame of footage actually being shot.
However, Nigel and I bonded over that experience and have been joined at the hip ever since, so maybe it wasn't really such a bad time after all.
Best hotel?
I have an undying affection for The Sefton in Douglas, Isle of Man, because my grandfather, James Stanley Kermode, used to be on the board of governors and he would take us there for lunch as a treat. I've also had brilliant times at the Watergate Bay Hotel in Newquay and I'd go back to Hell Bay in the Isles of Scilly any time.
Best meal abroad?
I had a tuna steak on the beach in Portugal once, which has pretty much ruined all tuna steaks ever since.
Where next?
I am in Shetland for the Screenplay Film Festival, which I co-curate with my wife Linda Ruth Williams. We've been doing it for about seven or eight years and it's a wonderful event – great audiences, fabulous scenery and spontaneous outbursts of raucous music and strange dancing. Shetland is unlike anywhere else: wild and remote, yet warm and welcoming.
Reuse content