Michael Caines is executive chef at Michelin-starred Gidleigh Park (gidleigh.com), part of the Andrew Brownsword Hotels collection (brownswordhotels.co.uk).
First holiday memory?
It would have always been camping, either on the Moors, Wales or North Devon. It always ended up being a wet holiday or a very long journey by car, but happy memories all the same.
Favourite place in the British Isles?
Devon: Exmoor and Dartmoor. I still enjoy being a part of the county. I was born in Exeter and still choose to live here, even though I moved to London for more than a year, Oxford for three and spent more than two years in France.
Best holiday?
Italy. Because I'm a lover of walking, I particularly enjoyed a trip down to the Amalfi Coast. We also visited Herculaneum and Pompeii which are spectacular. On another trip, I went for a long weekend to Rome and I thought it was an amazing place. I've worked and lived in France and speak fluent French, but I always feel as though I've missed out somewhat by not living and working in Italy.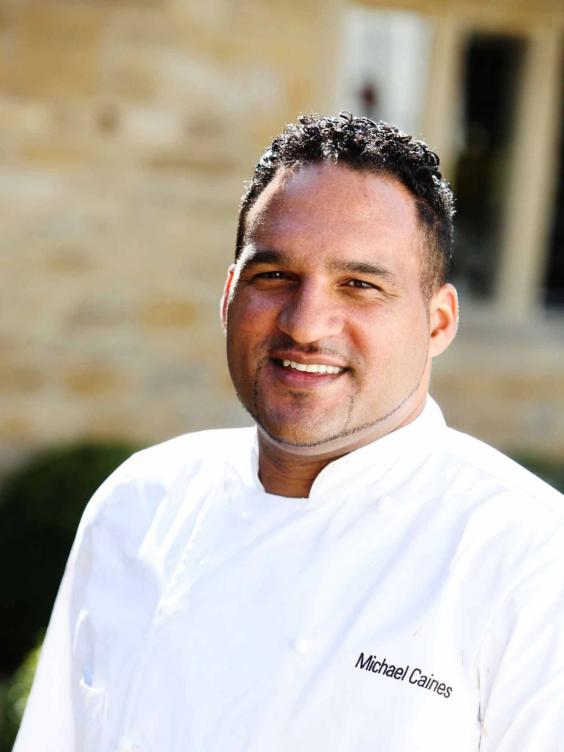 What have you learnt from your travels?
When I travel, I travel through the eyes of a chef. It's made me realise how integral food is to the lifestyle of people in Spain, Italy, France or Thailand – how much of their culture revolves around meal times. In Britain, we've lost that connection a bit.
Ideal travelling companion?
My partner Zoe. I always miss her when I'm not travelling with her. We haven't been to as many places as we'd like, because we've got a young daughter, but it's our intention to travel more both as a family and as a couple.
Where has seduced you?
Paris. I worked there for Joël Robuchon. I love the markets, the food culture, the fashion and the lifestyle. I love the people, I love the fact that the places closed down for an hour for lunch. I love that you buy fresh bread every morning from little bakeries.
Greatest travel luxury?
If you're flying long haul, your tablet or phone is a luxury because there's so much on it you can do these days: listen to music, watch films, download books. Other than a glass of champagne, it's a must.
Holiday reading?
I'm a lover of history. If I'm going somewhere I like to read about the destination, so when I'm there I'm not ignorant of the culture and I've got an idea where I should be going and what I should be eating. At the same time, back home I'm fascinated by the landscape and I'm currently reading a book called Beacons of the Landscape, about hill forts in and around the UK.
Worst travel experience?
My first and only flight to Brisbane. It was a long flight and I just had a bit of an uncomfortable ride, because I wasn't very well. A flight is a difficult place to be when you have a cold. When you let your body slow down on a plane you go from feeling pretty rough to not great at all. I tried to get some sleep and take some medicine but it didn't help much.
Best hotel?
In England, it is Le Manoir aux Quat'Saisons, although I'm a bit biased because I used to work there. It's because of its beautiful setting, the rooms are fabulous and of course it has beautiful food. I've stayed there as a guest and it was very well done.
Favourite walk?
I don't think driving captures the whole landscape as well as when you walk. Passing through a wonderful place on foot, you're much closer with the landscape. I'd love to go back to Peru and do the Inca Trail, which I did a little bit of, to find the origin of the coffee we use. I just found the whole place very spiritual, especially the Sacred Valley. It's a fascinating country. It left me feeling as though I wanted to go back.
Best meal abroad?
Maison Bras, a wonderful restaurant in Laguiole by the chef Michel Bras. It was a long time ago but I had an absolutely incredible meal. It's an ultra-modern place, which is very personal to him, set in the mountains where he forages from the landscape around him. There's a breath-taking view from the restaurant over the mountains. There was a connection between the place, the food and what he was trying to create. For me, the whole thing worked well.
Favourite city?
Rome. It has everything from the Coliseum to the palaces and the fountains. There's so much, that you can go back 10 times and not see it all. The food is great as well.
Where next?
Singapore. I was there earlier in the year and I'm looking forward to going back. It's a modern metropolis, with stunning architecture.