Agnès B is co-curating Jersey's Branchage Festival, where her debut film "Je m'appelle Hmmm..." premieres before its release in UK cinemas on 17 October
First holiday memory?
Being in the front of the car with my father. My sister and brother were in the back, but I was always in the front. I never slept and I was never sick. I think that's what made me want to do a road movie recently.
Favourite place in the British Isles?
I was sent to Alderney in the Channel Islands when I was small, to a convent for a month to learn English. I was fishing for crabs, a lot of crabs, and then I ate them. The nuns were watching me because they never ate them. Des étrilles – I don't know the name in English, but I cooked them in the convent kitchen.
Best holiday?
I love to go to places I don't know, but mostly I go to Brittany or to the south of France, to the house we have in Antibes. We go there for holidays with friends or family.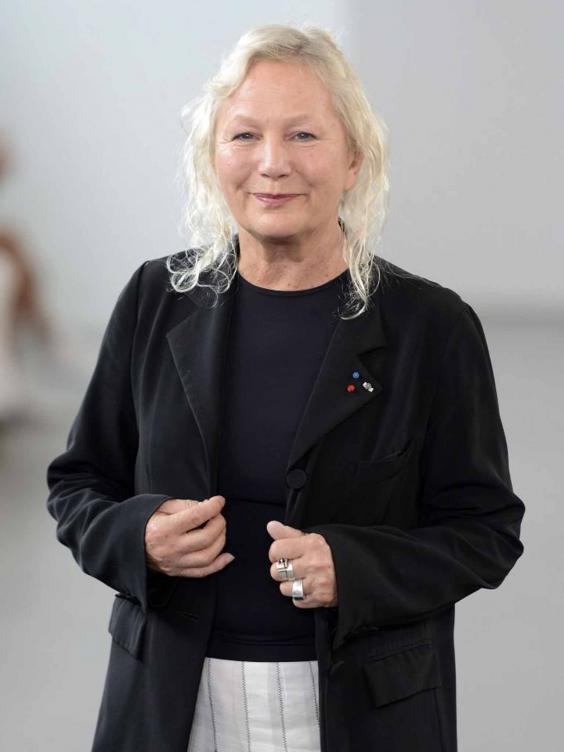 What have you learnt from your travels?
I've learnt to learn about others. I love difference. I love to meet people even if we don't understand the same language. For example in Egypt, I was with Egyptian people and we understood each other very well, even though they did not speak English. You can always find a way to understand other people.
Ideal travelling companion?
I don't go to resorts and I have never in my life been to an island on holiday, or along a lagoon. So I'd love to travel with someone like me, who is curious and not scared – somebody who is wide open.
Beach bum, culture vulture or adrenalin junkie?
I love to swim but I also love to see cities. Around the Mediterranean Sea, in the cities people are asleep, like in Seville where it is very hot. It's great to see these places with nobody around in the day and full of people at night.
Greatest travel luxury?
Time.
Holiday reading?
I like to read novels. I just finished Frenchman's Creek by Daphne du Maurier, it was great. It's set in Cornwall but I think that it's very Romanesque. I like the Romanesque era.
Where has seduced you?
Venice or southern Morocco, or Iceland too. I like lots of different places.
Worst travel experience?
It was on the Pacific coast of Mexico, driving to Acapulco – we were in the car for hours and hours and we could see nothing. There was only grass on the side of the road, grey grass, completely dry. There was nobody on the road.
Acapulco is an incredible place but the road was a bad dream. We had to stay there en route with nobody, nothing, no houses, no village. It's crazy. Nobody goes on these roads along the Pacific. It was a total desert.
Favourite walk, swim, ride or drive?
I love to swim. I can swim in rivers, lakes, and I love the sea. I am not scared of cold water. However, jumping into the Mediterranean and into the Atlantic is a completely different experience. The smell of the water is totally different; it is not the same water. It is sea water, but it's very different.
Best meal abroad?
I love a fried breakfast – eggs, bacon ... it's great. And tea. The tea in Britain is better than anywhere. The first time I had a fried breakfast was when my mother sent me to Ireland for a month when I was 10 to learn English. I felt very far away and lonely but that's when I started eating those breakfasts. I also found the Irish families really friendly. They were connected with my family from afar.
Favourite city?
It's difficult, I love cities. I think they are all different, in the same way that people are different; they all have their own personalities. I like Glasgow, I like Rome, and I like Granada.
Where next?
I'm going to Japan, but I'm going to the Frieze art fair in London just before that. There will be a special screening of my movie in London, in honour of the artist Douglas Gordon who stars in the film. He is a great actor – it was his first time playing a role.
What are you doing in Japan?
I am going to be on the jury for the Tokyo International Film Festival. It is going to be quite something, I think. That's at the end of October.
Reuse content