Paris is preparing to open its first nudist park, after plans were approved by councillors last week. But while Parisians will be have to wait until at least next summer to bare all in the city, there are plenty more places for people who want a clothing-free holiday. 
Festive freedom
Every August thousands of people make the dusty trip through the Black Rock Desert in Nevada to enjoy the colourful community of Black Rock City at Burning Man festival (burningman.org; tickets from $390/£306 for eight days). While many dress up in bright costumes to enjoy the music, art and performances, nakedness is certainly not discouraged. One of the festival's camps, Gymnasium, holds nude events, from oil wrestling to barrel-run races – just be sure to wear sunscreen if you don't want any awkward burnt areas...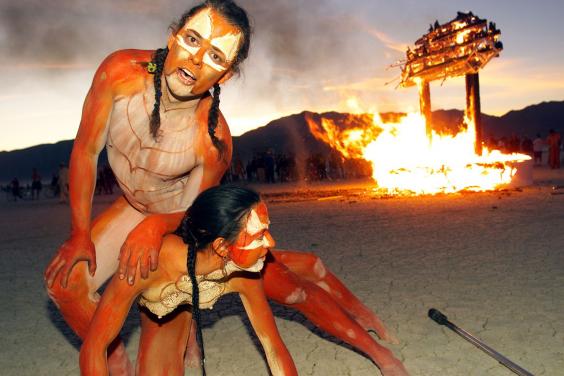 All aboard
Get on the Big Nude Boat and go au naturelle on a Bare Necessities cruise (cruisenude.com) around the waters of Florida and the Caribbean. Setting off from Tampa, this 10-day trip takes you to the islands of Key West, the private nude island of Half Moon Cay in the Bahamas, Grand Turk, and Amber Cove in the Dominican Republic before heading home. There are many special events to join in with in the buff – including a Burning Man-themed night. An ocean view room costs $1,399 (£1,099).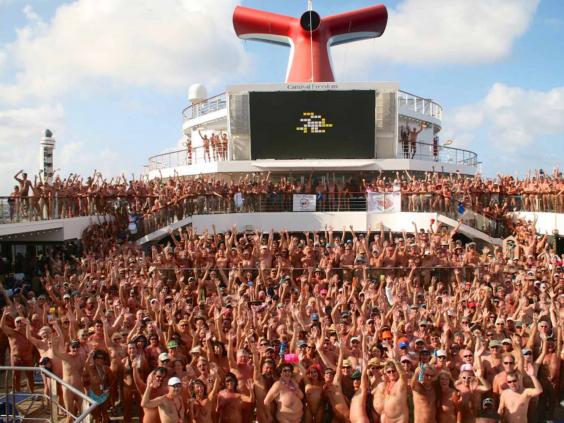 Clear your head
If you find yoga wear that bit too restrictive, a retreat in northern Ibiza may be just the ticket. Held at a villa within 20 acres of private land, Naked Yoga London's week-long retreats (nakedyogalondon.co.uk) include daily yoga and mediation sessions (without clothes, of course). There's also a pool within the grounds, and the beach is a 25-minute walk away. A shared room with private bathroom costs £960 per person, with classes and meals included. 
Last resort
For a more traditional nudist experience, head to a specialist naturist hotel. On the Greek island of Crete you'll find Vritomartis (vritomartis.com), where clothing is only required at reception and in the restaurant; it's optional for outside areas and not allowed in the pool or on the private beach. The resort offers a range of nude activities for guests, from boat trips to diving, and it even does nudist weddings. Double rooms start from €69.50 (£61). 
Dabble for a day
There are other ways to enjoy stripping off without having to travel to a designated naturist space. Cyclists can join in with the World Naked Bike Ride (worldnakedbikeride.org), which happens each year as a celebration of the human body and in protest against the use of fossil fuels. Alternatively, join in one of the many mass skinny-dipping events around the world, like the Sydney Skinny (thesydneyskinny.com.au), which organisers stress is not about being seen nude, but about stepping outside your comfort zone (no spectators are allowed). And those who want to ditch their clothes while dining out can try the pop-up nudist restaurant, The Bunyadi (thebunyadi.com), which is soon heading to Paris after a successful stint in London.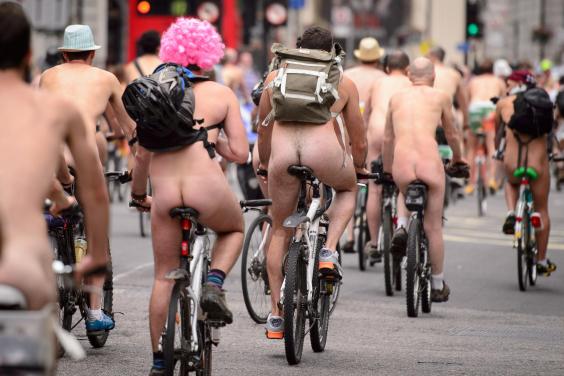 Click here to view the latest travel offers, with Independent Holidays.
Reuse content