If you've ever been tempted to journey into space, the latest vintage-style travel posters from NASA will have you reaching for your passport.
The space agency has marked the discovery of a number of potentially habitable worlds by creating a series of "holiday adverts" for the newly located planets.
Exoplanets (planets that don't orbit the Sun) KepleR-16b, Kepler-186f, and HD 40307g were discovered by NASA's Kepler Space Telescope, which last week spotted its 1000th exoplanet.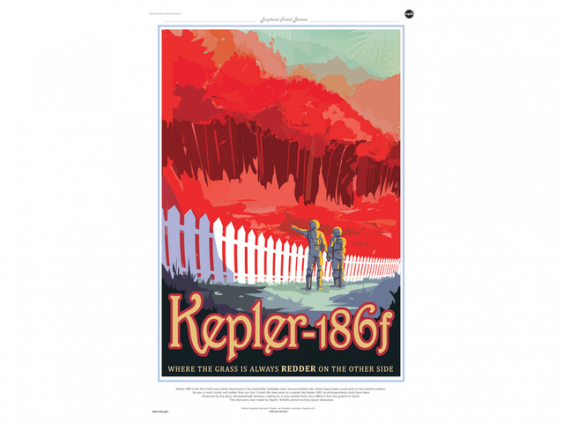 The spoof posters were thought up by NASA visual strategists Joby Harris, David Delgado and Dan Goods.
One poster claims Kepler-16b, which has been described as similar to the fictional Star Wars planet of "Tatooine", is the perfect place to relax. In reality, the planet is likely to be uninhabitable due to temperatures similar to that of dry ice.
Kepler-186f  might make a more popular holiday destination, with scientists claiming water could exist on the planet's surface, making it more habitable than Kepler-16b.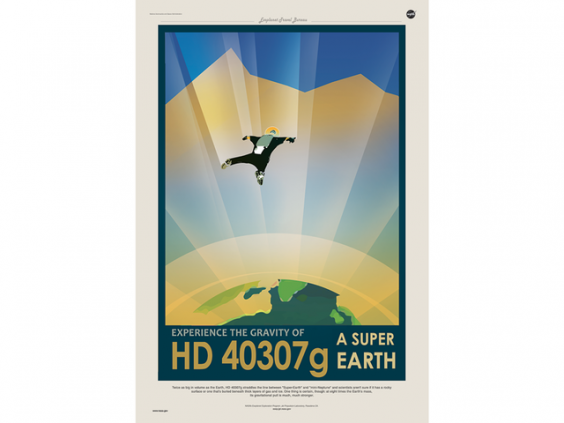 HD 40307g, however, is described as a mini-Neptune and scientists are still unsure whether the planet has a rocky surface or one that is buried beneath layers of gas and ice. Maybe don't book your flights just yet.
Reuse content