I got my first Arsenal shirt in Cornwall.
I went there with my family to visit my aunt. I was around 12; it was my first experience in the UK. My brother got a Manchester United shirt, my other brother got an Everton shirt, my father Aston Villa. I got Arsenal. I remember we went to Land's End – I still have the view in my memory. And we always had a ball with us, we were always playing football.
My childhood holidays were a bit different to kids now.
No PlayStation, no social media, just us and the woods. We went out and built things. When I was very young my parents left me and my two brothers at my grandparents'. It was in the Harz mountains, near Hanover. We just went out into nature, we played football, we went swimming, we built houses in the trees.
This summer I went to the Maldives, America and Mallorca.
When I played all the international matches, I got three weeks off in the summer. It's not always enough. You only start to relax from the second week, and realise you're on holiday, then there is only one week left. Now I don't play international matches, and five weeks has been much more relaxing. I really switched off. First with my wife, then with friends, then with family. A different kind of holiday, going to different countries, with different things to do. We went on a road trip in a motorhome, from LA to San Francisco and Las Vegas. It was a really special experience.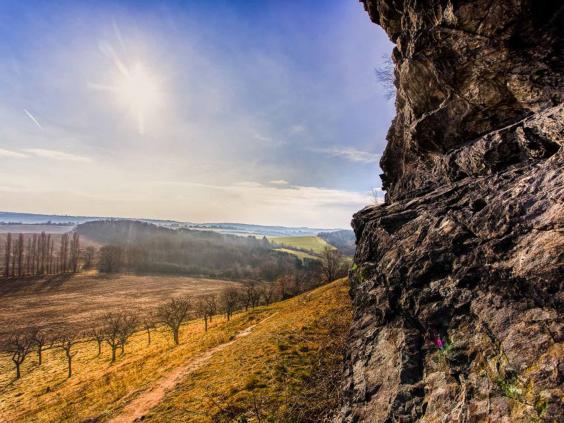 The Golden State Warriors won me over.
When I was in California, I went to game five of the NBA basketball finals, the Golden State Warriors versus the Cleveland Cavaliers. When we went to Oakland for the match I was supporting Cleveland but there were no away fans at all. Not one. Then they gave me a Golden State Warriors T-shirt, so I was cheering for them after that. They won, and I brought the T-shirt back to London.
I have been to a lot of places to play football but I haven't seen them.
Travelling to play football is not the same as travelling on holiday. You just see the hotel and the stadium. It's really depressing. You can't switch off or go for a sightseeing tour. In South Africa, at the World Cup, we didn't see a lot. You need to do your work and do your business. The World Cup in Brazil was the same. I'd really like to visit all those places again one day.
Christmas in Dubai still felt like Christmas.
A couple of years ago, I was playing in the Bundesliga in Germany, and we had a winter break. We decided to spend Christmas in Dubai. It was really strange. We always used to go to our grandparents' but when they passed away we decided to do something different and it was lovely having Christmas in a warm atmosphere. It doesn't have to be snow and mountains, it's the family that's important.
The first time I really enjoyed a beach holiday was in the Seychelles.
That's where I went on my honeymoon two years ago. The Maldives, where I went with my wife this year, was great as well. Just to be in the middle of nowhere, where no one interrupts you, no one gets in touch with you.
My favourite place is Hanover.
When I'm at home, I go to a lake in the city called the Maschsee, there are a lot of restaurants there – my favourite is Pier 51. The stadium of my old team, Hannover 96, is nearby too.
There are still so many stadiums I would love to play in.
There are huge stadiums in the United States, really amazing ones, and some South American ones too. If I had to choose one, it would be the Azteca in Mexico. It's so huge.
Arsenal defender Per Mertesacker will be playing in the Emirates Cup, which takes place on 25 and 26 July at the Emirates Stadium
Reuse content