Breakfast at Breakfast Creek in Queensland, lunch in the Sandwich Islands of Hawaii and dinner in the Cook Islands – a few of the meal possibilities generated by the ultimate holiday, a round-the-world trip. And when you circumnavigate the planet, the options go way beyond a change of diet. The choices for cultural enrichment range from global icons such as the Pyramids and the Taj Mahal to village fiestas in Latin America. Scenically, you can watch the backdrop change from desert to jungle to mighty mountain ranges.
For some, the ultimate round-the-world trip involves not a plane, but a ship. However, circumnavigations on cruise ships tend to be very expensive, long on sea days and short on dry land. For most of us, air (sometimes supplemented by train, boat or road) is the way to go.
"RTW" options have been available since the Jumbo age began in the 1970s. For a long time, the standard itinerary was little more than an interesting way to get to Australasia and back, travelling out via South-east Asia and back via North America. But thanks to the rapid expansion of low-cost flying, particularly in Asia and Latin America, possible stops have multiplied – making 2014 is the best year yet for RTW trips.
Where to begin? Well, if you are starting from scratch, create "A" and "B" lists. "A" should comprise places that you simply must include and might be as brief as "Hong Kong, Sydney Opera House and Route 66". The "B" list should have places that would be good to get in – Dubai, Singapore and Hawaii perhaps? Your departure point is also relevant: unfair as it may seem, Heathrow offers many more possibilities for long-haul leaps than other UK airports.
Round the world adventures
Round the world adventures
1/6 Golden opportunity

You could see San Francisco en route to New Zealand

EPA

2/6 Indian stunner

The Taj Mahal

AFP/Getty

3/6 Splash out

See the world's great waterfalls, such as Niagara

AFP/Getty

4/6 Coast along

Honolulu could be part of a tropical itinerary from Sri Lanka to the Caribbean

5/6 Peak attraction

Hong Kong's tram

6/6 Southern star

The statues of Easter Island

EPA
Since Air New Zealand ended its Heathrow-Hong Kong-Auckland link (leaving the route via LA intact), no single airline has been able to get you around the world. So you will need to choose at least a couple of carriers – many of which are available as off-the-peg combinations. Air New Zealand has teamed up with Virgin Atlantic and Singapore Airlines for the "Great Escapade" that takes you around the world in 80 ways or more – typically for £2,000, the exact fare depending on travel dates and itinerary.
The major airline alliances – Star, Skyteam and Oneworld – have all developed online RTW products that allow you to pick and mix flights.
A trip around the planet is too precious to leave to the internet, so consult a specialist agent –who will be able to prescribe the optimum solution, and point out troublesome locations that add cost and complexity. They will also offer a "C" list of locations that can be added at negligible extra cost. In addition, you can expect up-to-date advice on visas.
With expert exploitation of loopholes in fare structures, you could well pay less than online. A global guru can tie together airlines that belong to different alliances, or none at all, and recommend "surface" sectors for stretches best covered by land or water, such as Bangkok to Singapore or Vancouver to Calgary.
Airlines allow plenty of latitude as you adjust your longitude. Examples from China and California: BA applies the same fares whether you fly into Beijing or Shanghai, and Virgin does the same to San Francisco or LA. So you can fly into one city and out of the other. And you can embellish an off-the-peg solution with a side trip to Indo-China or an Indonesian island.
Just as there is a jumble of destinations, the range of fares is wide; a basic trip in economy is much cheaper than a complex itinerary in business class. Less obviously, some parts of the world add substantially to the cost – Africa is particularly tricky. One way to cut the cost is to pick a RTW based on mileage; but once all the taxes and airport charges are added, you may decide to make a separate trip to Kenya or Morocco.
The departure date from the UK is usually fixed, with date changes to subsequent flights often available at a price (typically £100) if you decide to dally in Delhi. Changes in route tend to be either impossible or ruinously expensive.
The cheapest deals are often between April and June. November is marvellous almost anywhere south of the Tropic of Cancer. January to March are also good south of the Equator. Christmas, Easter and July/August are tricky, and seats on intermediate flights can be scarce. An expert will advise on bottlenecks, such as the once-a-week link between Easter Island and Tahiti.
Time to put theory into practice. I have devised some themed itineraries that may inspire you, and called on the expertise of the country's foremost RTW specialists to evaluate and price them. You may have better ideas; it's your world.
Itineraries are economy class and based on London departures on 1 March, except where specified.
Agents worth contacting for RTWs include:
DialAFlight: 0844 811 4444; dialaflight.com
Round The World Experts: 0800 082 1535; rtwexperts.co.uk
Trailfinders: 020 7368 1200; Trailfinders.com
Travelbag: 0845 543 6615; travelbag.co.uk
Travel Nation: 01273 320580; travelnation.co.uk
Strictly tropical
I proposed a ticket that embraced Colombo, the Maldives, Singapore, Honolulu, Mexico City, Montego Bay and Barbados – but the inclusion of Mexico's capital was queried by some experts, both on aesthetic and practical grounds.
Paul Bondsfield of RTW Experts removed it because: "Mexico is not well connected to Hawaii or to the Caribbean and would result in added costs and several extra flights, back-tracking." Instead, he added Fiji, which is even more of a tropical paradise. If you're tempted, buy by Monday and depart by 28 March: his fare of £2,019 is based on a Virgin special that is about to expire.
Jonny Goodall of Travel Nation is offering the full itinerary, but with the option of Cancun instead of Mexico City, for £2,195.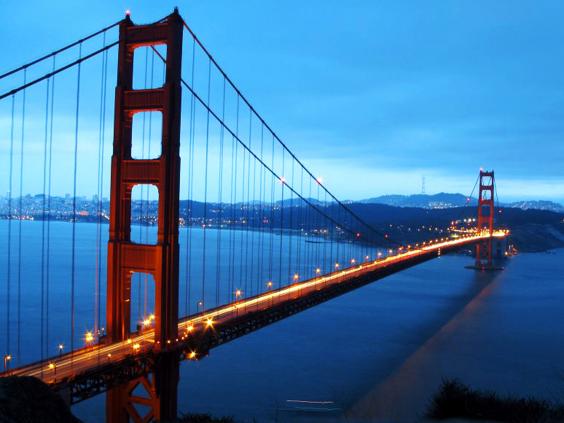 Budget basic
California, the Cook Islands, New Zealand and a dazzling Asian city for £1,225 – that's the deal offered by Jonny Goodall, Air Product Manager for Travel Nation.
"There's something for everyone in this one," he says. You start the Virgin Atlantic/Air New Zealand combo at Heathrow with a flight to San Francisco, then on, by rental car, bus or train, to LA. Fly to Rarotonga in the South Pacific, continue to Auckland then choose either Hong Kong or Tokyo as the Far East stop on your way home.
Plenty of travellers like to include Australia, and a deal from Trailfinders gives the chance to explore the east, west and Red Centre. For £1,879 you can include Singapore, Perth, Alice Springs, Sydney and LA. Wait a couple of months for low season, the fare falls to £1,716 if you include Alice Springs (£1,608 without).
Travelbag offers a fascinating variant using BA and Qantas flights. After Perth, you fly to Adelaide, and board The Ghan train to Alice Springs (£1,920 including the train).
For sheer variety on a budget, Richard Warrin, group sales manager for DialAFlight, recommends a "Round The World Saver Fare", using its extensive networks of British Airways, Emirates, Qantas and American Airlines. From Heathrow or Manchester, the fare is around £1,900 – the exact cost depends on the precise route and local taxes. He suggests an itinerary that embraces Dubai, Hong Kong, Sydney, Christchurch (for New Zealand's South Island), San Francisco and New York, though for every point on this route there are plenty of alternatives.
The metropolitan
You want to visit world cities, in business-class comfort?
Posh seats travelling to Dubai, Mumbai, Hong Kong, Tokyo, San Francisco and New York cost a multiple of the economy fare. But if it's a once-in-a-lifetime experience, it could be worth the extra (you'll also earn frequent-flyer points, for a cut-price trip in future). The most expensive quote was £7,099 for RTW Experts' Qantas-based business-class fare, which needs to be bought 28 days ahead. Agreed, that's a lot of cash, but it's £1,500 less than a simple business-class return between London and Dallas. And it also wraps in free stops in Sydney and Los Angeles.
Richard Warrin, of DialAFlight, says a Oneworld RTW fare will be £6,952. Jonny Goodall, of Travel Nation, promises the trip for less than £6,000. For the no-frills metropolitan, there's a basic Trailfinders itinerary taking in LA and Hong Kong, departing 16 April to 20 June, for £1,089.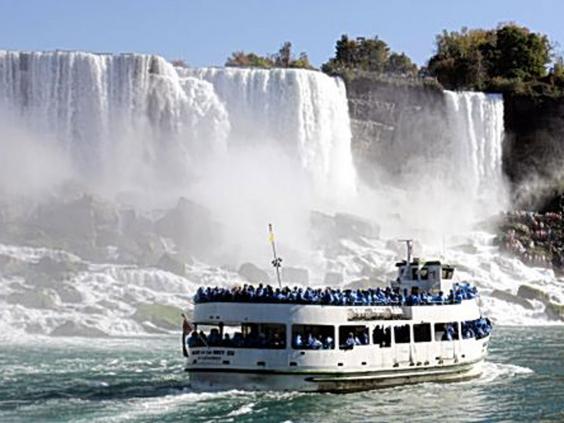 Chasing waterfalls
Niagara, Yosemite, Iguacu, Angel and the Victoria Falls is the most complicated itinerary – "and quite costly," says Rianne Ojeh of Travelbag.
"No RTW ticket is available that covers this route which means a combination of tickets," she adds. "This would add thousands to the price. If you drop the Victoria Falls it is do-able (still not cheap)." The price without Africa is £6,995, including flights with American Airlines, British Airways and LAN of South America. It's not a "true" RTW, more a circuit through the Americas.
"The price for London to Toronto (for Niagara) to San Francisco (Yosemite) Caracas (for Angel) to Iguacu to London is £2,199," says Nikki Davies of Trailfinders. She also offers advice on local travel: "To get to Niagara from Toronto is easy to do as a tour or by train. Yosemite is easy to get to from San Francisco as a tour or fly-drive. Angel Falls is very remote.
"You would need to fly to Ciudad Bolivar and then get a light aircraft onwards to Canaima the following day," she warns.
The south sea islander
Want to compare the idylls of Bali, Hamilton Island, New Zealand's South Island, French Polynesia and Easter Island?
Trailfinders can wrap in these locations – with Sydney thrown in – for £3,176. "This fare is based on mileage and isn't affected by the time of year you depart," says Nikki Davies. "You can add Singapore and Santiago to this itinerary for no extra cost except the relevant taxes," she adds. Travel Nation prices the trip at £2,895.
RTW Experts has a variant of Samoa instead of Tahiti: "It fits the flight route better, keeps prices down and it's a fun quirky one," says Paul Bondsfield. Departures from 20 April to end June are £3,248 – less than £200 per flight.
Icon itinerary
Imagine seeing the Pyramids, the Taj Mahal, the Great Wall of China, Sydney Opera House and Disneyland all on a single trip.
If that appeals, then start saving for a ticket that includes Cairo-Delhi-Beijing-Sydney-LA. Two alliances will cover the ground, but the fare may be higher than you'd like – Oneworld for £3,050, Star around £50 more, according to Richard Warrin of DialAFlight.
Jonny Goodall of Travel Nation suggests that you forget the Cairo stop, or at least make a side trip. Then he can magic something up for around £2,000 that replaces LA with Orlando, home of Walt Disney World and the Wizarding World of Harry Potter. New York is another optional extra. "We can sell you a fare that includes Cairo at pretty much the same cost as the route we've put together – but using different airlines/tickets, far less flexible and with multiple additional stops on pretty much every leg en-route."
Paul Bondsfield of Flight Centre can offer a similar routing for departures from 20 April to 30 June for £1,799. It includes the longest flight in the world, between Sydney and Dallas-Fort Worth on Qantas.