It may be dwarfed in size even by its Wiltshire neighbour Swindon, but Salisbury has beaten the likes of London, New York and Paris to be named as one of the world's top 10 city destinations.
The home of one of the four surviving copies of the Magna Carta, which along with the world's oldest mechanical clock is housed in its extraordinary 13th-century cathedral, was hailed by the authors of the influential travel guides Lonely Planet as a forgotten jewel in the UK's crown.
The poll, which was topped by Washington DC, saw Salisbury beat Vienna, Chennai and Toronto to be rated the seventh best place to visit.
It comes as the city prepares in to celebrate in 2015 800 years since the writing of the Magna Carta, in which King John acceded to the demands of the barons. It proved the cornerstone of English law for centuries afterwards.
Lonely Planet's Best in Travel 2015 praises the "neck-straining medieval masterpiece" of the city's cathedral, and warns that "for too long travellers have considered Salisbury a short stop on the way to Stonehenge".
Lonely Planet's best cities to visit in 2015
Lonely Planet's best cities to visit in 2015
1/10 1. Washington DC, USA

The home of American democracy features landmarks such as the White House and Capitol Hill.

2/10 2. El Chalten, Argentina

A modern day frontier town, something is always being built, and the isolated atmosphere makes this a hit with trekkers and hikers every year.

3/10 3. Milan, Italy

Arguably the fashion capital of the world, this Italian city boasts a fantastic array of relics from its rich cultural heritage, a world class shopping reputation and an incredible Italian culture that keeps tourists coming in their droves.

4/10 4. Zermatt, Switzerland

This mountain draws in skiers and hikers of all ability, and is a once-in-a-lifetime sight due to the powerful stamp that the Matterhorn mountain leaves on every single visitor.

5/10 5. Valletta, Malta

Built by knights four hundred years ago, this city is a listed World Heritage Site. The city has recently been renovated, with a new Opera House and Parliament, yet its charm has remained.

6/10 6. Plovdiv, Bulgaria

This small city has the charm of the old town on which it was built, but is now full of galleries, cafes and bars. Despite this modern change, the Roman amphitheatre remains relatively intact, ensuring that the city keeps its ancient roots.

7/10 7. Salisbury, UK

Once known as a place near Stonehenge, this English city has big plans for next year. It is full of history, and has the ability to keep the party animals entertained through its invigorating nightlife.

8/10 8. Vienna, Austria

The home of Mozart and Beethoven, this city has a proud musical heritage which lives on in its current form. Postmodern architecture blends in with the classic architecture of the past.

9/10 9. Chennai, India

The home of a civilisation which can be traced back over two millennia, the area is also a hotspot for the technology industry, yet local customs continue to be observed.

10/10 10. Toronto, Canada

In this city over a hundred languages are spoken, and many nations have influenced its culture. Toronto also won the bid to host the Pan-Am Games in 2015.
Contributor Tom Hall said: "We included Salisbury because it deserves to be recognised as one of the UK's most important destinations for travellers next year.
"Bursting with history, top-class restaurants, atmospheric nightlife and a host of festivals planned for 2015, we believe Salisbury is a must-see for domestic and international travellers alike."
Despite its population of just 40,000 the city punches well above its weight in terms of heritage. The Salisbury Magna Carta, one of 13 original copies, was delivered to what was then Old Sarum by Elias of Dereham, a negotiator for the Archbishop of Canterbury at Runnymede. He later went on to mastermind the building of the cathedral.
Other treasures include Arundells, the former home of Prime Minister Sir Ted Heath, which contains his personal art collection – including works by Churchill and Lowry– as well as and memorabilia from his life in politics, music and sailing. It is now open to the public.
The city is also a popular stopping point for travellers taking in the Wessex of Thomas Hardy. The author used Salisbury as a backdrop to Jude the Obscure. It also featured in his poetry.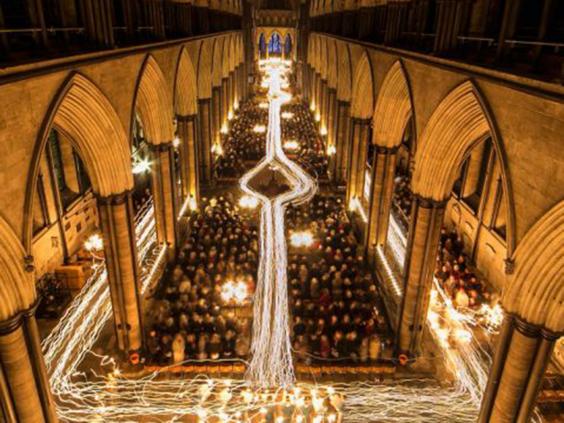 VisitWiltshire's chief executive, David Andrews, said visitors to the city generated an annual £1.4bn for the local economy.
"We are extremely proud of Salisbury's history and heritage such as Salisbury Cathedral and Magna Carta, as well as our arts and culture, shopping, food and drink and nightlife.
"Salisbury is also a great base for visitors to experience popular attractions further afield such as Stonehenge, Avebury and our White Horses."
Meanwhile, the Republic of Ireland was named one of the top countries for travellers in 2015. It featured fifth on the list, ahead of the Philippines, St Lucia and Morocco.
"Ireland is stunningly scenic, its traditions – music, dance, whiskey and beer – firmly intact and the cosmopolitan, contemporary Irish are just as friendly and welcoming as their forebears were known to be," the guide said.
Comment: June Osborne, Dean of Salisbury
It doesn't surprise to me that Salisbury is placed so highly. I'm actually a northerner, but I moved to the city from east London in 1995. I've been Dean since 2004, and it's been wonderful bringing up my children here. Everybody knows Salisbury is a very lovely market town, but the thing that makes it extraordinary is a combination of the cathedral and the beautiful countryside which surrounds us.
The cathedral is the most extraordinary building. One of my favourite things about it is that the people who started building it knew they would not see it finished in their lifetime. We live in such an immediate world where we expect things to happen so quickly, the cathedral is an antidote to that.
Of course, we also have the best preserved copy of Magna Carta and a lot of visitors come to see that, but I think one of the things people enjoy most is to see the cathedral as a working building. We host a lot of events, as well as 1,400 services a year – not including concerts or tours.
People enjoy the city for being quintessentially English. It's welcoming and busy, safe and compassionate. I've lived here a long time now and it still takes my breath away to look at the cathedral with the moon sitting over it at night – it's really special.
Reuse content