Heading for Gatwick? Flying on easyJet? Check your passport now. While immigration officials may accept the document, it may not be valid enough for easyJet's staff. Even if you protest and present evidence to support your case, the airline may maintain "we are right, you are wrong".
As you know, free movement of people is a pillar of the European Union. Anyone with a valid passport issued by an EU country can travel to any other European nation up to the day the document expires – unlike many countries beyond, which require several months of validity. Anyone working in the travel industry in Europe should certainly be aware of the rule.
Unfortunately for easyJet passengers, the final decision about who is allowed on a plane to an EU destination is left to a computer database that has repeatedly been shown to be fallible. You may recall the cases of Matthew Roberts and Jonathan Rickard, denied boarding on their easyJet flights to Faro in Portugal and Larnaca in Cyprus respectively. The reason: their passports were due to expire in less than three months. After The Independent became involved, the airline conceded it had wrongly refused travel to them and paid the compensation they were due.
You might imagine the airline has by now drilled into its ground handlers at Gatwick that, for European travel, a valid passport is, well, valid. Sadly, that is not the case.
On Boxing Day, Roswitha Roseleur set off to travel from her home in Jersey to Luxembourg, along with her eight-year-old daughter and partner, Richard Gaudion. The Flybe hop from the Channel Islands to Gatwick worked fine. The next leg, on easyJet to Luxembourg, should have been straightforward. Ms Roseleur has a Dutch passport, which was valid to 22 January. Given that she was booked to travel home on New Year's Day, there was clearly no problem – until easyJet created one. She did not have three months of validity remaining on her passport, and as a result would not be allowed on board.
At the time, I was stuck amid squalls and squalor halfway up a mountain, so I was unable immediately to intervene on Ms Roseleur's behalf. The complaints process took its normal course – and you might find it instructive to see the intransigence demonstrated by Britain's biggest airline to passengers it has turned away.
The first response invited Ms Roseleur to: "Check with your embassy in regards to your expired passport policy." And no, she could not have her money back: "Unfortunately, since you were refused to flight [sic] because of your travel documents, we are unable to refund you."
The embassies of both the Netherlands and Luxembourg confirmed to Ms Roseleur that she was perfectly entitled to travel with a passport that still had a few weeks to run.
Diplomatic confirmation did not persuade easyJet to investigate the case properly. Its response to the grounded passenger insisted:
"The requirement was that the passport would have to be valid 3 months beyond your period of stay, as your passport was due to expire in January 2014 this standard requirement wasnt [sic] met you were refused boarding .... Regrettably, we wouldnt [sic] be able to refund you."
Eventually, after the couple had contacted the Jersey Evening Post, easyJet accepted that a mistake had been made. The airline stresses, though, it was not to blame: "easyJet, like many airlines, uses an automated travel document verification system called Traveldoc to validate passengers' travel documents," the airline told me. "Unfortunately on this occasion, the information supplied by the system was inaccurate. Traveldoc has informed us that this has been corrected and we would like to apologise for any inconvenience experienced."
In short: computer says "no".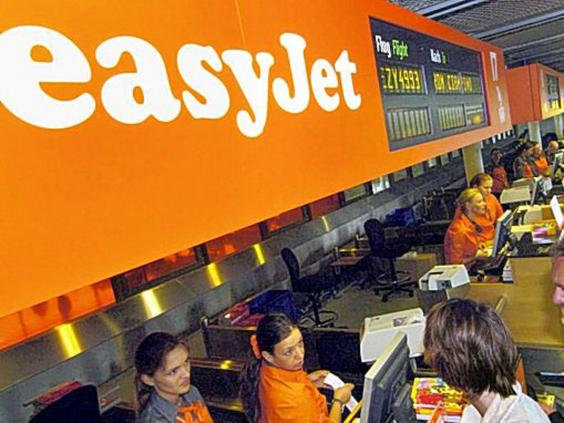 Check your passport
Having admitted the error – or at least blamed a third party for it – easyJet has promised Ms Roseleur a refund of the fare for herself and her daughter, together with the €500 in compensation that the airline is obliged to pay. But what about her partner, Richard Gaudion? Understandably, he did not want to travel to Luxembourg without them. His fare has been refunded, but easyJet has refused to pay him the EC-stipulated compensation of €250. The airline says: "He wasn't denied boarding, he was still free to travel and so we did not deny him boarding."
Compared with the 15 million easyJet passengers going through Gatwick each year, a few individuals who have been wrongly denied boarding comprise a tiny proportion. But it is not zero – and the airline appears to brook no discussion of its no-fly decisions. So, if you are flying from Gatwick on easyJet, and have less than three months to run on your passport, you may want to renew it to avoid the risk of being turned away.
Computer says 'free'
"Selected candidates who attend our web open day will get a free breakfast and a €150 flight to a destination of your choice."
Who's this promising food and travel, just for turning up for a job interview? Ryanair, for its "web open day" next weekend.
The Irish airline's Damascene conversion apparently continues; today, it introduces free allocated seating across its network. And in order to lure the IT experts it sorely needs to smarten up the website, it is promising the world (or at least a free meal and flight). Before you consider a career change, though, bear in mind that, to become a member of cabin crew for Europe's biggest no-frills airline, you must pay a minimum of €1,749 for a training course.