Not impressed by the Dubliners going sober for St Patrick's Day? There are plenty of places in the UK celebrating tonight and this weekend. From London to Bristol, Glasgow to Bruton, Leighanne Bent from DesignMyNight has picked some of the best.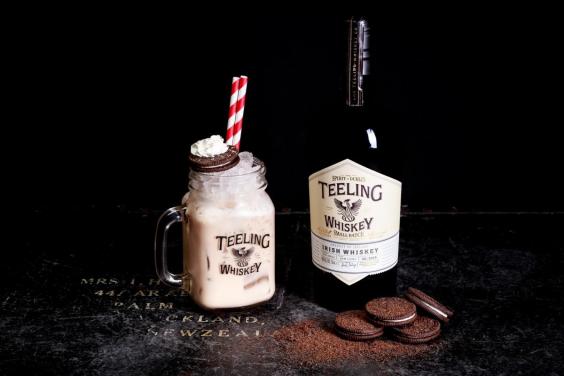 Kill two birds with one stone tonight at LCC where you'll not only drink innovative whiskey cocktails but also learn the craft of making them. Kicking off at 7pm, spirit industry professionals will educate you on the history of Teeling whiskey, teach you how to shake two cocktails, and let you sample the goods. A special Paddy's Day-themed cocktail menu will be available afterwards for anyone who's not ready to call it a night.
Steam are throwing a unique party with Tullamore Dew to celebrate St Patrick's Day. Dress in your finest retro threads and join them tomorrow for a night inspired by the 1920s Irish diaspora in England. Worried about nailing your look? They'll have an in-house barber and a shoe shining station to help you look the part. Tickets are £10 and include a whiskey cocktail on arrival alongside a burger slider at 9pm.
A fancier way to celebrate, up for grabs here is a traditional Irish meal with each course taking inspiration from Darina Allen's book, The Forgotten Skills of Cooking. Each guest will be welcomed with a Black Velvet or a Irish Royale cocktail, then plied with a traditional bacon meal with champ, cabbage and parsley sauce, a chocolate Guinness cheesecake for dessert, and a live post-dinner set from Irish band, Skelad.
Malone's never do things half-heartedly for St Patrick's Day, and this year's no different. Their four-day festival has already kicked off on top of Waverly Mall, and is the city's only Paddy's Day open air festival. Irish dancing from Rhythm Jig and bustling live music will keep the craic mighty, and entry will be free all weekend. Rugby fans will be pleased to hear the three outdoor screens will show the Six Nations on Saturday, along with street food available from the ever popular Pizza Geeks and Firedog.
The Bloomsbury Club Bar is putting on quite a show for St Patrick's Day, with live Irish music from 8pm to 11pm and an exclusive malt whiskey from Dingle Distillery behind the bar. They've also recruited Executive Chef Paul O'Brien to put together a special menu featuring baked Irish oysters, lamb burgers with Dingle truffle cheese and plenty more. There are also rumours of a Riverdance-style flashmob making an appearance.
Celebrate St Patrick's Day the right way this year at Jinty McGuinty's in Glasgow. Their two-day celebration will see Ireland's famous stout as the centre of attention with an outdoor Guinness bar, plus a Guinness-themed photo booth to help you document your Paddy's Day memories (essential).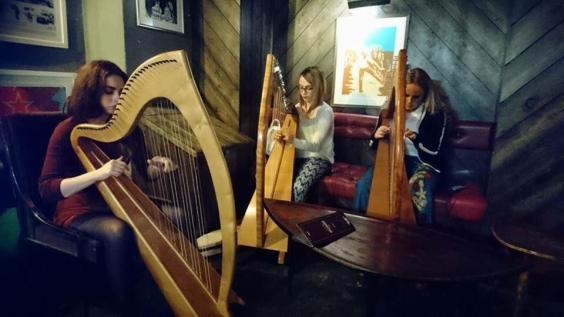 With live music gracing their stage seven days a week, The Dirty Onion is known as one of Belfast's best pubs. To celebrate St Patrick's Day they're welcoming in a lively four-piece traditional band tonight. They have one of the biggest beer gardens around too, and stock an impressive selection of whiskey.
Looking for a no-fuss St Patrick's Day celebration this year? The Engine Shed in Leeds' approach is simple: a pint of Guinness and a hog roast for £13, plus three live bands playing traditional Irish folk throughout the night.
Manchester: Tusk  
Tusk is making a massive deal of St Patrick's Day this year. Not only have they joined forces with The Pogues Whiskey, they've also been running associated events for the past two weeks in the lead up to the big day. If you feel like starting here early tonight, make a reservation for dinner - you'll receive a free 50ml bottle of Pogues Irish Whiskey. Live music starts at 5pm and won't finish until 3am.
For more info on what's on in London, visit DesignMyNight and follow them on Instagram and Twitter; @DesignMyNight
Reuse content