I've been travelling since I was a babe in arms.
My mum and dad both worked for an airline so we got cheap travel to far-flung parts of the world, but they didn't have much money, so they scrimped and saved for us to travel properly. We spent a lot of time living with local people; when we were in Eastern Europe and we couldn't find anywhere to stay, someone put us up in their garage. It was pretty grotty but the next morning we had breakfast with them and it felt like an adventure. When I went to go on my first solo travels at 18, the things which would be daunting for many people were second nature to me. I was used to making my money go a long way.
I once slept out on the walls of a mountain in Venezuela for four days.
I've made first descents of mountains in several places, but this was incredibly dramatic. You camp out in something called a portaledge, where you hang on the side of the mountain. It's like a big tea tray and you swing in the wind; it's scary but exciting. And you're so knackered from climbing that generally sleep comes easily.
Human beings usually make a bit of a mess of things.
Bhutan is the only place I've been where I felt human beings have improved the landscape. Usually we tarnish things, but there the people's pride and the beauty of their architecture actually sets off the landscape beautifully. The whole place looks like a Chinese silk-screen painting.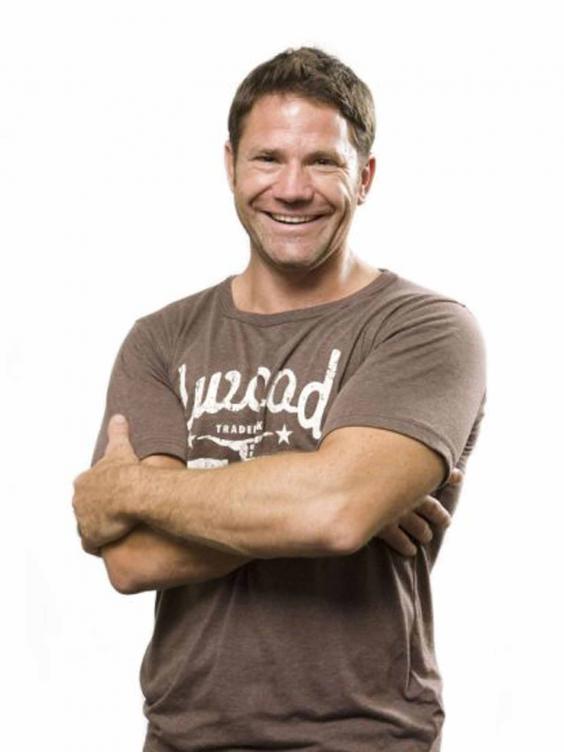 I like Vancouver because it's so easy to escape.
I'm not a city person but you can get to the mountains really easily, and across the bay to Vancouver Island.
Uganda is one of my favourite parts of Africa.
I've just come back from helping to build a medical centre with Comic Relief. We were in the east of Uganda and it's what people imagine Africa to be; people living in thatched huts with no power or water. It's very wild, very challenging but very exciting. The people are wonderful, and very welcoming.
I once ate dog meat and coconut milk.
It was in a place called Flores in Indonesia, and it was every bit as disgusting as it sounds.
I would have loved to travel with Alfred Russel Wallace.
He was a biologist who was a contemporary of Darwin and he had extraordinary adventures, particularly in the Western Pacific – they read like some incredible novel.
There's one holiday I'll always remember.
We sea-kayaked from the Isles of Scilly to mainland Cornwall and a leatherback turtle swam into one kayak, sunfish and basking sharks popped up alongside, and a fulmar bird followed us. It was dazzling and the water was almost like Mercury – impossibly smooth, flat and velvety. It was stunningly beautiful.
Steve Backshall is speaking at the Outdoor Adventure and Travel Show at ExCel, London, on 15 February. (bit.ly/OutdoorTravel)
Reuse content