Photographer Steve McCurry has worked with Lavazza to launch its 2015 calendar, 'The Earth Defenders' (lavazza.co.uk).
First holiday memory
Going fishing with my family in Pennsylvania. I remember I got a fish hook caught on my arm. That was the end of the fishing trip; I kind of gave up after that. I went out and played and ran around and got into mischief. That was the last time I ever went fishing.
Favourite place in the British Isles
If I didn't live in New York, I would probably live in London. But I've also spent some time in Wales, and I once went up to Edinburgh, Aberdeen and Inverness. That was one of the most scenic and enjoyable road trips I've ever taken.
Best holiday?
Probably either in Umbria in Italy, or in Mandalay, Burma. Italy has such a history, with incredible art and amazing food and wine. There's no place like it in the world, it's just like a wonderful big museum. Burma, on the other hand, is like stepping back in time. And I'm very fond of Buddhist culture, monasteries and all that. I find the way of life and the tradition of the people very hospitable.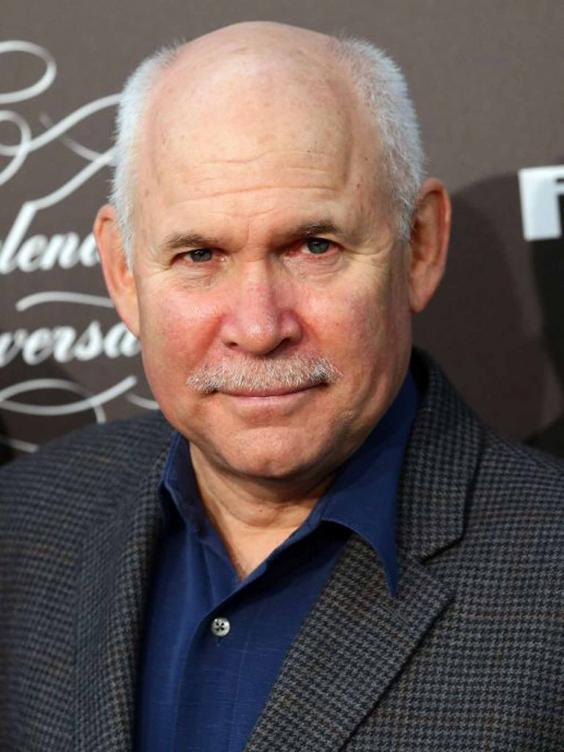 What have you learnt from your travels?
The main thing I've learned is that we're all the same; whether you're from Burma or Russia or China or Argentina. There are slight cultural differences but fundamentally we all want love and respect, we want the best for our families, we love our leisure time and we like to have friends. Regardless of what country you come from, we have this sort of common humanity.
Ideal travel companion?
A person who is quick to compromise. Somebody who is easy to be with, has a sense of humour, and is easy to work with and accommodate.
Beach bum, culture vulture, or adrenalin junkie?
Definitely culture, but I also love an adventure, I love to wander and explore. I think life is one big adventure, getting into all sorts of surprising and unusual circumstances.
Greatest travel luxury?
Access to the internet or a mobile phone connection. There's hot water and television and a comfortable bed, but probably for me being connected is the biggest luxury.
Holiday reading?
I always carry a good book. One of my favourite books recently is by Paul Theroux, it's called The Tao of Travel. He's a marvellous writer; it's a compilation of different travel tales.
Where has seduced you?
Ethiopia is a place that I'm particularly drawn to. And I'd put Italy into that category, too, I never get tired of going back there. But I would say that, visually, Ethiopia is very strong, with beautiful people and a very interesting culture.
Worst travel experience?
When I was 19, I was in Spain and I fell asleep on the train between Barcelona and Madrid. When I woke up my luggage had disappeared; all I had was my passport and about a pound's worth of money. It was quite a frightening experience. It was the first time I had ever travelled, and I was very young and alone. It turned out somebody had taken my luggage by mistake and I actually got it back about two months later, which was a pleasant surprise.
Worst hotel?
There are hundreds of bad hotels. The worst was probably in China, where I had to sleep in my clothes and put a shirt over the pillow. I couldn't go to the bathroom because it was so unmentionable, and all I could do was try to get to sleep. It was like a nightmare.
Best hotel?
A hotel in Chiang Mai in Thailand called the Dhara Devi. It's part museum, part spa and part luxury hotel. It's kind of an adventure in itself.
Favourite walk, swim, ride, or drive?
The Amalfi Coast in Italy is one of my favourite drives, and another one is the Pacific Coast Highway between San Francisco and LA. They're both really breath-taking journeys.
Best meal abroad?
The best meal I've ever had was in Turin, Italy. It was just one extravaganza after another. I would say all of my great dining experiences have been in Italy. Whether it's Rome, or in Milan, or Turin, or Perugia.
Favourite city?
New York. I live in New York because there's an energy, there's a convenience. So many friends come and go through New York; my studio is there. It just has so many of the things that matter to me most.
Where next?
Milan and then I'm going to an exhibition in Monza. After that, I go back to New York, then Dubai for a project on the power of women, and then I'm doing a project for Unicef in Jordan.
Reuse content