Britain's biggest-ever and longest-lasting Christmas getaway has begun smoothly, even though Heathrow and Manchester had predicted the busiest festive days in their history.
From Heathrow alone, 116,000 passengers were booked to fly out, representing two people every second during the hours of operation. Gatwick, Stansted, Luton and Edinburgh were also experiencing high volumes of passengers. 
The only substantial delay was on a Heathrow to Mumbai round trip. The British Airways jet was due to leave on Thursday evening, but a technical problem delayed it for 17 hours. Passengers from Mumbai, due to arrive back at 6pm on Friday, will instead touch down around 11am on Saturday.
Members of the Unite union working for Dnata at Heathrow and Manchester are threatening to strike on Tuesday and Wednesday in a dispute over pay. The firm is a ground handler for Emirates, Virgin Atlantic, Cathay Pacific, Qatar Airways, Turkish Airlines and Qantas. Talks are being held at the conciliation service, Acas, in a bid to head off industrial action.
The Dutch airline KLM has asked passengers to keep hand luggage to a minimum, warning that too much cabin baggage could cause problems: "The aircraft won't leave on time, will arrive too late at its destination and passengers risk missing their transfer connection."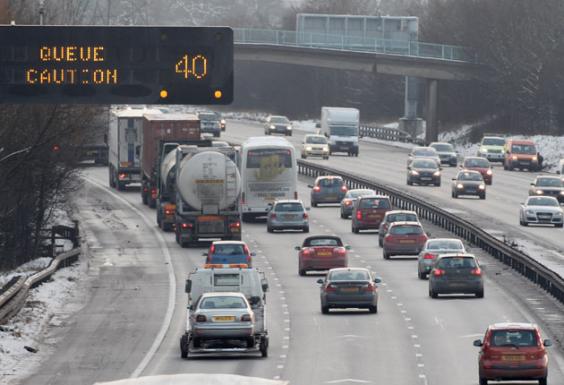 As the great escape from Britain got under way, evidence of a north-south travel divide has emerged. Hundreds of bargain package holidays are available over Christmas to resorts in the Mediterranean and Canaries - but not from airports in the southern half of Britain. 
Research by The Independent into last-minute holidays from the big two tour operators, Thomson and Thomas Cook, reveals some outstanding bargains - as little as £255 for a week from Newcastle to Spain's Costa del Sol for departures on Sunday. This Thomson package includes flights, transfers, luggage and accommodation with breakfast and dinner at the three-star Hotel Nerja Club.
The nearest date for the same holiday departing from one of the London airports, is Christmas Eve - costing more than three times as much, £806, from Luton.
A week in Tenerife, departing on Tuesday and staying at the three-star Catalonia Punta del Rey, is selling at £382 from Edinburgh. Flights from Gatwick, Stansted and Bournemouth are more than £100 higher, even though these airports are hundreds of miles closer to Spain than is the Scottish capital.
Departing from Manchester on Sunday to Paphos in Cyprus, Thomas Cook is offering a week for £283 per person, including B&B accommodation. The same holiday flying from Gatwick is being sold at £583 - a premium of 92 per cent. 
A spokesman for Abta, the travel association, said: "Companies set prices in relation to supply and demand and it may well be that there is now very little availability left for the holidays you have pinpointed in the South of England.
"This an excellent example of the benefits of booking early when demand is high - and for those who have left it later, it's a reminder that shopping around and perhaps looking at flying from an airport which is not so close to home is a way to secure a more affordable break."
Reuse content