The UK's largest airline company has unveiled a new fleet of planes with family-friendly booths and cosy pods for couples.
As part of a five-year-plan which caters both to stressed parents attempting to control their children and the couples who disapprovingly tut at them, Thomson Airways will upgrade its passenger jets to include spacious booths which can seat four to six people, situated at the back of the aircraft.
Couples and friends can opt for 'duo-seating', which include a third seat which transforms into a table for champagne, as well as in-seat chargers and mood lighting.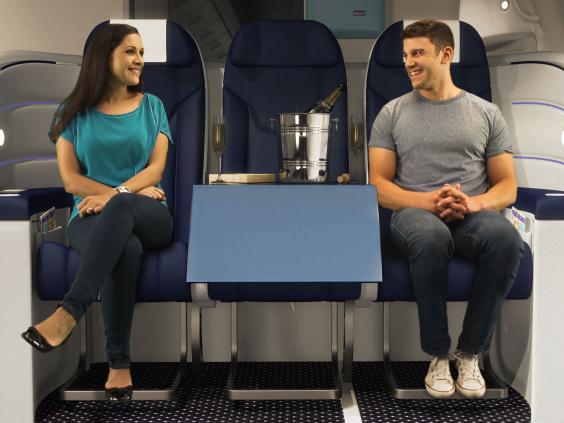 Meanwhile, children can be sent off to the on-board kids' club, where a trained member of staff will entertain children with arts and craft activities and quizzes that relate to their destination.
The technology on flight will also be bumped up, with new channels featuring bed times stories for children, and destination guides for adults.
The firm also plans to offer flights to new destinations, including the only direct flight from Europe to Costa Rica from November 2015.
Other destinations currently being considered include the Eastern Caribbean to islands of St Lucia and Antigua, in the Antilles to Bonaire and Curacao and South East Asia to Vietnam and Malaysia.
David Burling, Managing Director of TUI UK & Ireland, said: "Our overall goal is to make travel experiences special and, as the flight marks both the start and end of the holiday, we see it as an integral part of the whole holiday experience."
Reuse content