First holiday memory?
Driving to Istanbul with Mum, Dad and my brother in about 1967; my dad is Turkish and we'd drive all the way from England. It would take about four days and we'd pull over on the roadside and Dad would fry eggs on a little stove and we'd drink tea with condensed milk.
Favourite place in the British Isles?
I'd really like to go to the Lake District. I've driven through it and I've seen it by air. It just looks like the most incredible, glorious place. I can't believe that it's in England and I've never been there.
Best holiday?
I stayed in this place in Italy called Grotta Giusti that has got a grotto underneath the hotel – it's a full-blown cave with hot waters you can swim in and everything.
What have you learnt from your travels?
Be really prepared at all times. Make sure you always have the local currency on you, don't rely on credit cards. Always have any information you need written on a piece of paper, don't rely on a phone or a laptop.
Ideal travelling companion?
I haven't really got one anymore because I travel so much on my own. I don't really like that; sometimes it's exciting and other times I wish I was there with someone else.
Beach bum, culture vulture or adrenalin junkie?
I'm a beach bum culture vulture. My perfect place has a beach and culture. So Art Basel in Miami – I like that because you've got the beach and also you've got the art.
I also go to the Mayr clinic in Austria; it's a detox hotel. It's quite hardcore and you're only on 600 calories a day; there's no caffeine, no sugar, no salt. I don't smoke but there's no drink. It's cleansing and I love that; I go for three weeks every year, usually in winter. It's freezing.
Greatest travel luxury?
Helicopters. I try not to do it because it's a really indulgent thing but in Istanbul for example, where the traffic is so bad in certain places it's really hard to get around, taking a helicopter is a good way of getting to the airport on time.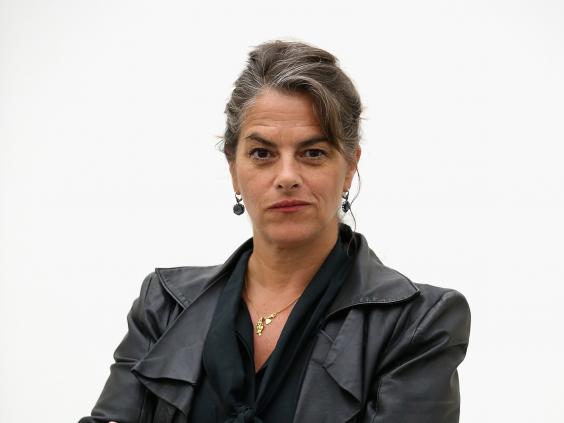 Holiday reading?
I take about four books with me and usually don't read any. Once I'm on the plane I just zone out completely.
Where has seduced you?
Anywhere that's got waterfalls, grottos, mountains and that's really full of nature. The Adirondacks, in the north of New York State, has quite spectacular landscapes.
Worst travel experience? 
I missed a flight the other week at City Airport and I got soaking wet when I went across the Tarmac and then my plane got struck by lightning. It was really scary. It just looked like the wing was on fire, there was light everywhere.
Best hotel?
My mum can't go up and down the stairs anymore, so if she comes to London we make a treat of it and we stay at Claridge's. It's a real luxury because we have afternoon tea.
Worst hotel?
The worst hotel I stayed in was in St Petersburg. It had just opened and it was horrific; it lacked style, it was uncomfortable, the rooms were at really weird angles. It was just not my kind of hotel at all.
Favourite walk, swim, ride or drive?
From the Guggenheim down to 14th Street in New York. Every time I do it I see different things, I can walk slightly different streets and learn something new about New York.
Best meal abroad?
Even though I eat all over the world in the most brilliant restaurants and in the most fantastic places, my favourite meals are in London. When I'm abroad, even if I'm having a really good time, I feel homesick for my favourite restaurants here. I really like Scott's, 34, Wright Brothers and Hix.
Favourite city?
London. It's just cool. You can go anywhere in the world and have a great time, but London is just so multicultural and balanced and when you go to other places you notice the difference. I love Miami, I love New York, but London has an edge on everything.
Where next?
New York and Miami, and then after that Hong Kong, Korea, Sydney, LA, New York, London. I haven't been to Korea before so I'm really excited; when I was little my dad used to go there a lot, and I have a whole collection of postcards from him. He always said I won't ever make it as a true artist until I go to Korea.