On a day when a flutter of fog caused the cancellation of dozens of flights to and from Heathrow, the man charged with solving the airport capacity crunch in South East England revealed that he will recommend expansion - which could include two or more new runways.
Sir Howard Davies, chairman of the Airports Commission, said: "Additional capacity will need to be provided," and confirmed that he would make a single recommendation. While he refused to be drawn on his likely conclusion, Sir Howard confirmed to The Independent that it was possible he could propose both a second runway at Gatwick and a third runway at Heathrow.
To manage the predicted growth of aviation with only the existing facilities would, he said, be bad for passengers, connectivity and the economy - and could also damage the environment more than increasing capacity would do.
As frustrated passengers to Italy, Germany and Spain considered their travel options at Heathrow, Sir Howard was giving his first speech to an audience of airport operators, airline executives and environmental campaigners in London. The purpose, he said, was "To give people a sense of our direction".
The Davies Commission plans to make recommendations in December on short-term options for easing capacity constraints, with a full report on long-term solutions due in two years - after the next election. It is considering, said Sir Howard, "Fifty-eight proposals ranging from runway extensions to green field or blue water sites". The "Heathwick" proposal for a high-speed rail link between Gatwick and Heathrow is not among them
Sir Howard ruled out the prospect of "mixed mode" at Heathrow as a short-term fix. This technique, whereby both runways are used simultaneously for take-offs and landings, raises capacity at the expense of significantly increased noise nuisance. It is likely to be used only to increase the resilience of Europe's busiest airport during events such as weather disruption.
Instead, the Davies Commission will make interim recommendations on improving surface access to secondary airports, involving better rail and road links: "A number of airports have proposed that there are ways in which you can make existing airports more appealing and provide some additional headroom".
Sir Howard said he was not feeling any political pressure: "So far all the party leaders have said roughly the same thing, paraphrased as 'Good luck I'm glad I'm not doing this - but we hope you produce a solution we can accept'. To their credit, none of them has tried to mark our card."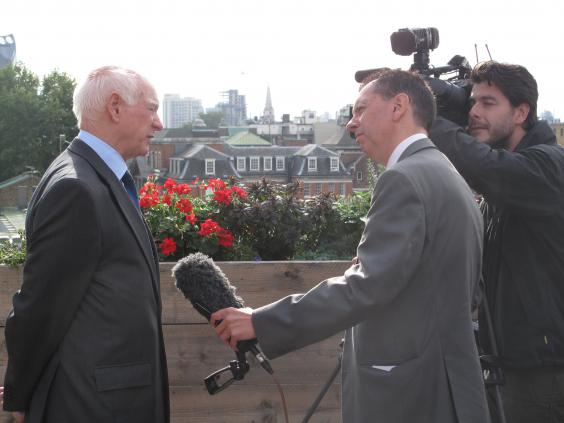 Darren Caplan, chief executive of the Airport Operators' Association, said he was confident the next government would carry through the Davies Commission recommendation:
"It would be extraordinary if the very first thing that the new prime minister of the day does is have a huge decision to make about this and then flunks it. So I'm positive about the fact that there will be more capacity in the UK in the years ahead, and today is just one step along the way to getting there."
But John Stewart of the group opposed to Heathrow's expansion, HACAN Clearskies, said "Ed Miliband's opposition to a third runway [at Heathrow] is well known".
Reuse content