Certain authors become tied to particular places. Thomas Hardy set most of his novels in the South West, JRR Tolkien took inspiration for The Hobbit and The Lord of the Rings from Birmingham, and the Romantic poets couldn't get enough of the Lake District.
What the Dickens?
Charles Dickens is synonymous with Victorian London and there are many tours that will take you around the city's Dickensian spots. London Walks (020 7624 3978; walks.com; £9, no booking required), operates every Friday at 2.15pm from Temple station, tracing the writer's life in London, weaving in passages from his novels.
Dickens also had a strong connection with Kent, where he lived on and off throughout his life. Rochester is home to the wooden "Swiss Chalet" in which the author wrote, which now stands in the gardens of Eastgate House; the Dickens museum here is due to reopen after refurbishment this year. In neighbouring Chatham, you'll find Dickens World (01634 890421; dickensworld.co.uk; £5.50-£7.50), which offers an interactive guided tour through a recreation of Victorian England.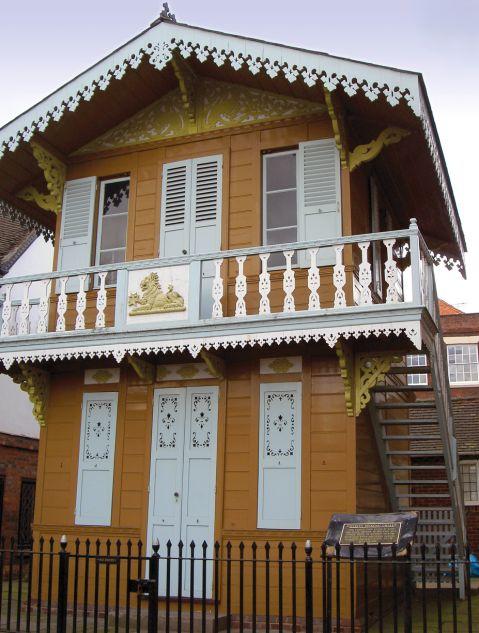 On the moors
The village of Haworth in West Yorkshire was where the Brontë sisters – Charlotte, Emily and Anne – grew up. The parsonage that served as the family home is now the Brontë Parsonage Museum (01535 642323; bronte.org.uk; £7.50), which contains the world's largest collection of Brontë manuscripts, letters, early editions and more.
To get a feel for the landscapes that inspired the sisters, talk a walk from the town out to Brontë Waterfall, and continue to Top Withens, the deserted farmhouse on which the Earnshaw home in Wuthering Heights is said to be based.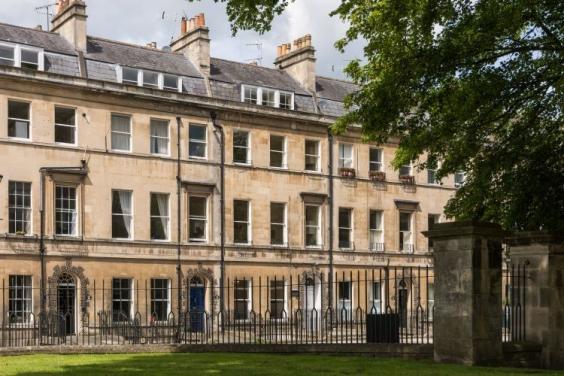 Go west
Jane Austen lived in Bath from 1801 to 1806, and set parts of Persuasion and Northanger Abbey in the city.
Check in for a stay at the Austen family home on Sydney Street with Bath Boutique Stays (07809 746 338; bathboutiquestays.co.uk). The whole property can be rented for £1,990 for a Friday-Sunday stay (sleeps 14), although it has been divided into several self-contained flats. "Mr Darcy's Apartment", encompassing the bedroom Austen shared with her sister, costs £298 for a weekend stay for two people.
To find out more about the writer's time in Bath, visit the Jane Austen Centre (01225 443000; janeausten.co.uk; £9) which houses a collection of manuscripts, costumes, and film clips, plus the Regency Tearoom. VisitBath has a free, downloadable audio walking tour and map (bit.ly/AustenBath) featuring extracts from Austen's writing about the city.
Great Scots
With its links to authors from Robert Louis Stevenson to JK Rowling, Edinburgh was named the world's first Unesco City of Literature in 2004. Explore three of Scotland's most celebrated writers – Stevenson, Robert Burns and Sir Walter Scott – at The Writers' Museum (0131 529 4901; edinburghmuseums.org.uk; free). Its collection features portraits, rare books and personal objects such as Burns' writing desk and Scott's dining table.
For something a little more unusual, try the Edinburgh Literary Pub Tour (0800 169 7410; edinburghliterarypubtour.co.uk; from £12.95), which takes you to the watering holes of well-known writers from Sir Arthur Conan Doyle to Irvine Welsh.
Get creative
If you need inspiration to turn your own hand to writing, Arvon (020 7324 2554; arvon.org) runs courses throughout the year at its three UK centres, including Ted Hughes's one-time home in the Pennines.
The next "Starting to Write" course takes place on 25-30 May at The Hurst in Shropshire, which formerly belonged to playwright John Osborne. The price of £725 includes full board in a single room, daily workshops, tutorials and readings by tutors and guest speakers.
Reuse content