The parents of two children who were killed by carbon monoxide poisoning while on holiday in Corfu have hit out at Thomas Cook, claiming that an apparent letter of apology from the travel firm – after it was found to have "breached its duty of care" – was only brought to their attention by journalists.
Neil Shepherd and Sharon Wood spoke out after it emerged that Thomas Cook received a payout to cover their costs relating to the children's deaths and the subsequent legal case which amounted to millions of pounds.
Bobby and Christi Shepherd, from Horbury, near Wakefield, died at the Louis Corcyra Beach Hotel on the Greek island in 2006 when they were overcome by fumes from a faulty boiler.
In 2010, three members of the hotel staff were found guilty of manslaughter by a Greek court. Two Thomas Cook reps were cleared, but an inquest this month in Wakefield returned a verdict of unlawful killing and found that Thomas Cook had "breached its duty of care" to the children.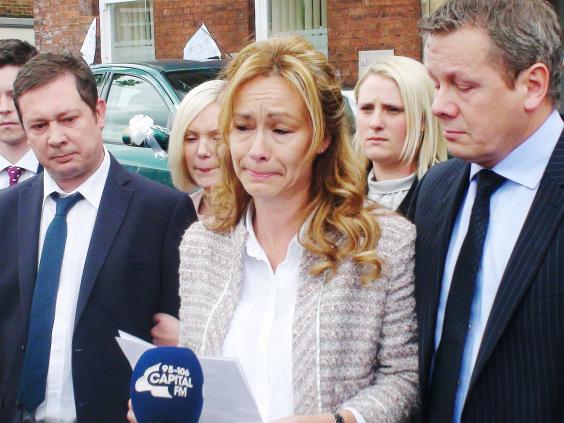 After the Greek case, Thomas Cook claimed £5.2m in costs from the hotel company, and was awarded an interim payment of £1m by a judge at the High Court for legal and public relations costs, as well as loss of profits. Yesterday it was reported by the Mail on Sunday that the company had received in the region of £3.5m. The grieving family said they received around one-tenth of that sum in compensation.
The parents also said yesterday they had not received a letter from Thomas Cook's chief executive Peter Fankhauser directly, but instead were told about it by reporters.
Mr Fankhauser's letter says: "I, on behalf of Thomas Cook, want to reiterate our deepest sympathy and sorrow. I am sorry that this tragedy happened whilst on holiday with us and as a father myself I can assure you that we will do all we can to prevent anything like this ever happening again."
But after the letter was released, the parents issued a statement saying: "It is disgraceful that after all we've been through Thomas Cook are still putting us last in the equation. We haven't had this so called letter of apology. We have been shown it by the press and feel it is an appalling continuation of Thomas Cook's PR exercise. It's not an apology for their wrong doing but a general offer of sympathy.
"It does not address the central issue that their safety management system failed and it does not apologise for that. Our compensation was accepted before the inquest in which Thomas Cook were found to have breached their duty of care."
After the inquest, Mr Shepherd and Ms Wood were highly critical of Thomas Cook – saying it had failed to apologise for its part in the tragedy.
Mr Fankhauser, who took over as chief executive six months ago, told the inquest that he had nothing to apologise for as there had been no wrongdoing by Thomas Cook. After the inquest, it put a statement on its Facebook page stressing that its employees had been cleared.
In a statement, Thomas Cook said: "We had the right to reclaim costs related to the trial from the hotel. The costs incurred far exceed the amount that was received from the hotel."
Reuse content