In March 2012, a holiday rep employed by the Yorkshire-based chalet company, Le Ski (01484 954399; leski.com), took a group of guests skiing in the Méribel Valley in France. Along the way the rep was apprehended by a gendarme, who told him that he was breaking the law and that he should present himself at the local police station on the following day. You may remember the story, because it caused considerable anger and dismay in the ski community. The effect of the French authorities' action was to threaten a cherished tradition of British skiing, one which enabled skiers to familiarise themselves with the terrain of a new resort and to acquaint themselves with fellow guests in their chalet or hotel.
French law permits only qualified ski-guides to be paid for teaching, leading or guiding skiers on a mountain, ostensibly for safety reasons; and although Le Ski protested that its rep was doing no more than showing guests around the pistes, a court in Albertville decided in February 2013 that the law had been breached. 
Le Ski's managing director, Nick Morgan, was fined €15,000. Since then an appeal to a court in Chambéry has been rejected; and Morgan does not expect a different outcome at a further hearing at the Supreme Court in Paris, because that court's remit is to examine only legal issues, not evidence.
As things stand, until Le Ski takes its case to the Court of Justice of the European Union, in Luxembourg, what is now tactically called "social skiing" remains illegal in France – UK skiers' destination of choice – and impractical in a handful of Austrian and Italian resorts which share the French outlook. Though some UK tour operators responded to its demise by simply posting hosts around ski areas instead, the most common ploy was to draft in qualified ski guides: almost immediately, for the 2013-14 season, the market leader Crystal (01293 659153; crystal.co.uk) hired staff from the Annecy-based Evolution 2 ski school to lead tours around 11 French ski areas.
Two years on that remains the favoured strategy, and the Ski Club of Great Britain (020 8410 2000; skiclub.co.uk) – for whom social skiing is a critical element – announced in midsummer that it would also use Evolution 2 guides as its "leaders" for 2015-16. But, just a few days later, a remarkable divergence within UK skiing was revealed when Crystal let it be known that "for winter season 2015-16 social skiing will no longer be offered". The company said that the recommended routes on its new Ski Explorer app had been "actively used" by 15 per cent of guests last season, but that social skiing ("which used to be popular many years ago") attracted just four per cent. It is true that the demise of some age-old ski traditions – the washing-up rota, the queue for a cold bath – couldn't come too quickly enough, but this was a death so sudden that one almost suspects foul play.
The approach of Neilson (0333 258 6445; neilson.co.uk) for this season could not be more different. After a successful trial in 2014-15 at Les Deux Alpes and in Andorra, the tour operator is now offering social skiing in all hotels and chalets exclusive to the company, in Andorra, Austria, France and Italy. Qualified ski-school guides, called Mountain Experts, will provide "free guiding and a bit of tuition to those who want it", says Neilson's development director, Pete Tyler; in the company's most popular destinations, the Mountain Experts – usually with a rep – will be available for up to five-and-a-half days per week.
In the middle ground is Inghams (01483 345741; inghams.co.uk), Crystal's main rival, which will continue its policy of offering social skiing where it is legal and practical to do so. Andy Perrin, CEO of Inghams' parent company Hotelplan UK, believes that bringing in a guide devalues the "social" side of a tour operator's group skiing; so he is eagerly awaiting the day when Le Ski prevails in its legal action. But will it finally win? "Oh yes," says Nick Morgan; "and then everyone can go back to social skiing in France." Except Crystal, presumably.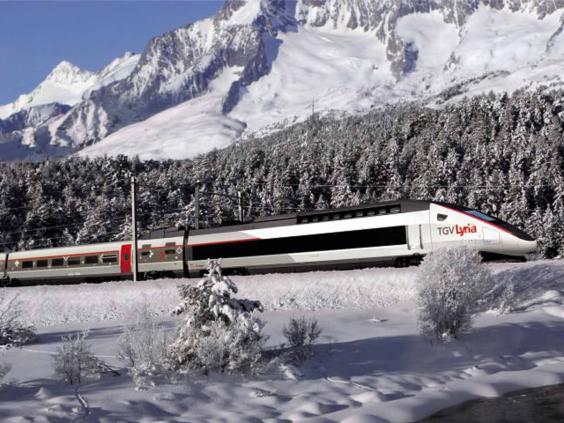 Trains back on track
Nostalgia for ski-train travel lives on, thanks in large part to memories of the classic Calais-to-the-Alps overnight route; but although the two weekly Eurostars (03432 186 186; eurostar.com) continue to wend their rather expensive way from St Pancras to Bourg Saint-Maurice, and despite announcements of a new age of the train, ski services seem stuck in a siding. 
However, this season's new London-to-Lyon Saturday Eurostar could change all that, thanks to its onward connections towards major French Alpine resorts. It's quite a fast route; and as Daniel Elkan reveals in an infographic on his excellent Snowcarbon website (bit.ly/CarbonTrain), taking the new train can be a lot cheaper than flying, particularly if you carry skis. 
True nostalgists will be more excited by the expected return this winter of the weekend ski train from Denver's Union Station to the Winter Park resort (winterparkresort.com). It operated from 1940 to 2009 (when the Calais ski train service also hit the buffers) and offered a fabulous ride through the Rockies; and now, with the agreement of the Union Pacific railroad and Amtrak, the service will resume in January – and for next season it will connect with the new link from Denver Airport into Union Station (amtrak .com/winterparkexpress).
Big bargains
It's the euro. In mid-September this year, £1 would buy €1.37; at the same time in 2014 it bought €1.25, in 2013 just €1.10. The result is that whatever you pay for in eurozone resorts, from high-ticket items such as rental equipment and lift passes to glasses of beer, should be almost 20 per cent cheaper than in the 2013-14 season. 
Though far fewer UK skiers will feel its benefit, the fall in the Canadian dollar has been even more precipitous: £1 now buys more than C$2, compared with about C$1.64 two years ago. 
After several seasons in which the UK ski market has shown little sign of recovery from the crash, tour operators are hopeful that the strength of the pound may turn things around. Certainly Santa Claus has already brought Inghams an early present: the company reports that sales of its trips to his grotto in Lapland exceed last season's.
Lifts get a move on
With each winter-sport season comes the promise of new ski lifts. For 2015-16 there will be improvements at La Plagne in France and Passo Tonale in Italy (in the form of new gondolas), plus Zermatt in Switzerland and Jackson Hole in the US (new chairlifts). 
Austria will have several new lifts, plus innovations to hurry skiers and boarders back on to the slopes. Already installed at Bad Gastein is an "easy boarding gate" on the Stubnerkogelbahn. Developed by Skidata, an Austrian access-management company which keeps the car parks of Dallas Fort Worth airport under control, the gate fills each gondola to capacity by counting passengers in the queue. 
At Brixen im Thale the quest for speed follows a more traditional path: its new Jochbahn chair- lift is said to be the fastest in the world, travelling at more than 21km/h.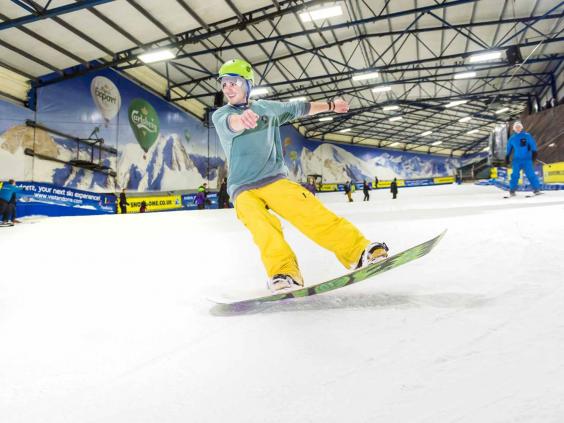 Stay-at-home skiing
One of the fastest-growing destinations for UK skiers last season was England. According to "Slopetracker" statistics collected by Snowsport England, attendance at indoor snow centres and artificial slopes increased by more than 10 per cent in October to December 2014; thereafter the figure dropped sharply, but average growth for the whole 2014-15 season still reached 4.4 per cent, probably more than the rise achieved by the entire UK ski business (estimates of which vary widely). 
Does this suggest those who have skied on artificial slopes will travel to the mountains in the coming season? Not necessarily: a similar boom in 2013-14 – when one snow centre claimed that bookings were up by 20 per cent – had no such impact, to the great disappointment of ski tour operators.
Mountains of excitement
With precious little growth in the skiing industry since errant bankers spoiled the world's fun, tour operators are understandably conservative about adding new resorts to their brochures. The days when a new season might bring South Korea and the Caucasus into a package-holiday skier's range are gone, at least for the time being. 
Nevertheless there are novelties for 2015-16. In Austria, a compact country with lots of charming villages, adding newcomers is easy and inexpensive; Inghams has brought Fieberbrunn and Igls into its programme, along with two Italian destinations, Champoluc and Bardonecchia. 
Crystal's new additions are more disparate: they include Châtel and Sainte Foy in France, Corvara, Colfosco and Arabba in Italy, Engelberg in Switzerland and – most surprisingly – a Bavarian family/beginner resort called Ruhpolding, about which the Where to Ski and Snowboard guidebook ("The world's 1,000 best resorts") says nothing. 
Another surprise is the return to popularity of Scandinavia. For example, this season Inghams has a dedicated Lapland & Northern Norway brochure.
Added to that, the Norwegian resorts of Trysil and Myrkdalen are featured by Flexiski and Ski Safari respectively, and Crystal has introduced Pyha in Finland.
Bigger and better
Can a ski area ever be too big? Apparently not for us Brits, who are renowned in the Alps as the high-mileage skiers. 
Happily, lift links are expanding the terrain of major resorts. For this season, a lift linking Fieberbrunn's skiing with that of Saalbach-Hinterglemm and Leogang will create what is arguably the largest linked ski area in Austria (bergbahnen-fieberbrunn.at).
Meanwhile, in Utah, the effective takeover by Park City (above) of the neighbouring resort of Canyons will enable it to claim that it has more skiing than any other US resort (parkcitymountain.com) .
Reuse content