Last season, for the first time in five years, the number of Britons taking winter sports holidays increased. This caused relief in the ski community, not rejoicing. In the years of decline, more than a quarter of the market was lost; the upturn in 2012/13 amounted to no more than a single percentage point. Nice though it was to see the sales slump apparently bottoming out, British tour operators – aware of the help that two years of exceptional snow had given them – knew they still had a mountain to climb.
So, for the forthcoming season the ski business is moving cautiously. New destinations are few and far between, though market leader, Crystal, has restored Norway to its programme and Inghams has added nine more Austrian resorts. Capacity has been expanded, but only marginally. One of the big tour operators said in early September that sales in the company's winter sports divisions were up, year on year, between 10 and 20 per cent. That raised eyebrows among its competitors, who are mostly reporting just single-digit increases.
Ian Davis, product and distribution director for Tui UK's Crystal and Thomson brands, says sales have increased this year; but with only a conservative rise in the number of holidays available, the company's ambition is limited – as is its exposure to losses that could be incurred by selling off excess capacity cheaply.
Davis reports that "the peak periods of half-term and the Christmas/New Year break are going well. Christmas is sometimes quite a hard sell, but not this season". Easter 2014 is so late that it falls outside the tour-operator season, which may explain strong sales at the other peaks: "Probably some family groups are shifting their ski trips from Easter to the other holiday periods," he says.
As usual there will be some "hard-to-fill weeks" in early January and late March (bargain hunters take note); but things should pick up when school holidays start at the end of March 2014.
Now, however, healthy early sales may not mean as much as they used to. Rather than heralding a strong season, they may be a temporary spike caused by the big tour operators' new policy of offering pre-season discounts in order to get money in the bank early and to limit the amount of inventory to be sold later.
Which destinations are proving most attractive? The two that stand out, says Davis, are Austria and Andorra, because of the good value they offer. At the other end of the spectrum, the hardest sell is North America, particularly the US because of its high lift prices.
Back in 2006/07, Austria's share of the UK market was 18 percentage points behind that of France, the No 1 destination; last season the gap was just 6.6 per cent. The big attraction is what Davis calls the "end-to-end" cost of skiing in Austria: "You could get a self-catering holiday in France for, say, £400. But half-board in Austria costs from £500, and then you've paid for much of your food and drink."
And Austria is all the more appealing because its ski areas are growing: "Expanding the skiing with linked areas such as Ski Jewel, which opened last season, makes Austria even more attractive."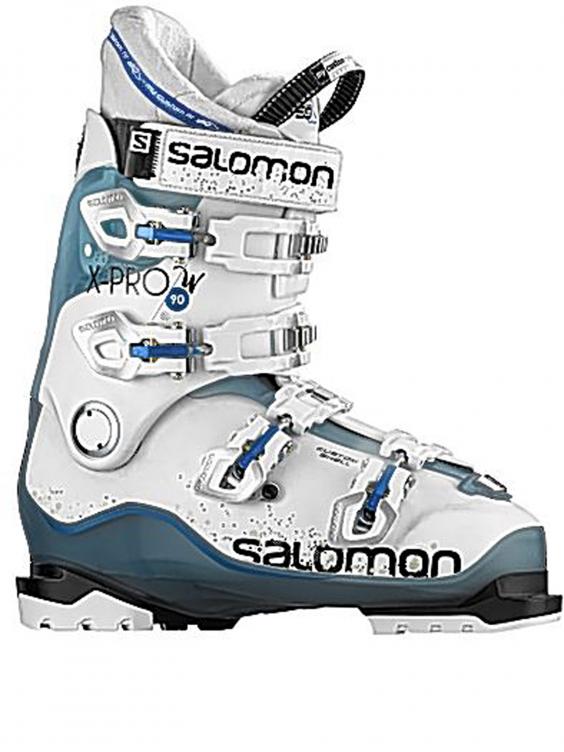 Boots built for comfort
Ski sales in the UK have fallen by about a third since the millennium. In contrast, the market for ski boots has held up. There are good reasons for this. First, skis are big, unmanageable things, and airlines (with a few exceptions) charge about £45 on average to carry them; but boots can go free. Second, while rental skis are tolerable, ill-fitting rental boots will cause pain.
The demand has made the market for boots competitive: well-known winter-sport brands K2 and Scott have launched their first ranges. For this season, Salomon's emphasis is on comfort: with its new X-Pro boot the company promises an "instant fit" thanks to foot-friendly design, forgiving plastics and – most of all – an innovative inner liner that is pre-formed to follow the contours of the ankle bone. Softened by hot-air blowers in the shop, the inner is moulded around the skier's foot.
With prices starting at £220 (women) and £230 (men), the X-Pro is only just more expensive than the pressure-injected foam liners said to create the best-fitting ski boots; but Salomon's equipment guru in the UK, Eric Davies, believes the X-Pro's fit "can challenge that of any foam-lined boot".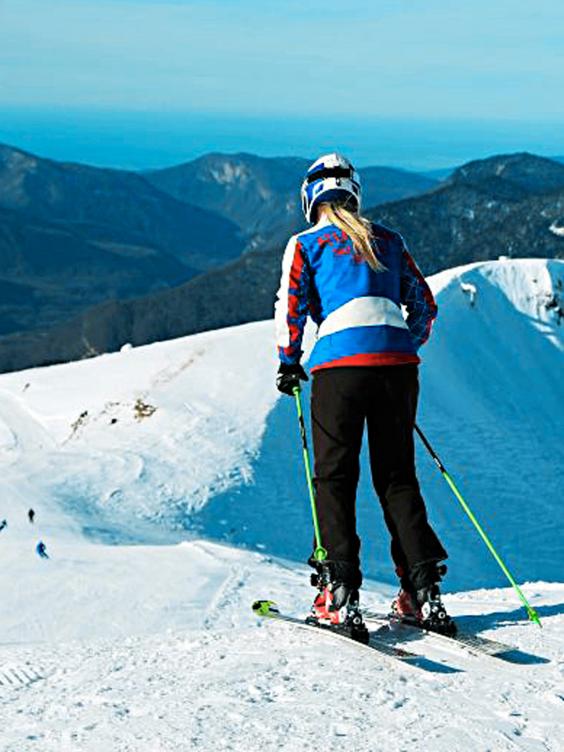 Unwelcome hosts
It appears the French have outlawed our long tradition of ski-hosting, the sort of guided tour of the slopes which ski-company representatives offer new guests to a resort.
In March 2012, an employee of Yorkshire-based Le Ski was apprehended while hosting a group in the Méribel Valley and was told by a gendarme that what he was doing was illegal.
Under French law only a qualified ski-guide may receive payment for teaching, leading or guiding skiers on a mountain, a provision ostensibly intended to promote safety on the slopes. Le Ski argued that since its ski host was doing no more than familiarising guests with the resort – no teaching, no going off-piste – the activity did not fall within the scope of the law.
But when the case came to court at Albertville in January, the prosecution prevailed. The managing director of Le Ski was fined €15,000 and the practice of ski-hosting came to an end. Le Ski's appeal against the decision will be heard on 7 November in Chambéry; but UK tour operators do not expect it to succeed. They are more optimistic about the outcome of a further appeal to the European Court.
In the meantime, how can they make up for the absence of ski-hosting in French resorts? Some plan to station hosts at specified lift bases and lunch spots, as static guides; but Crystal has also reached agreement with the Annecy-based ski school, Evolution 2, to provide qualified guides for free familiarisation tours at 11 major resorts.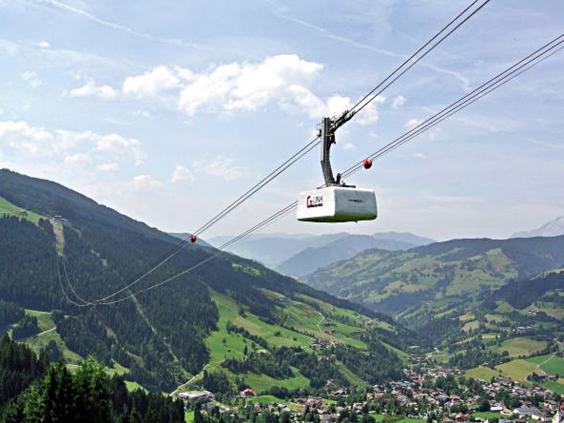 Why we believe bigger is best
Expert skiers can amuse themselves for hours repeating a single descent, if it is very steep and crowded with trees; beginners can be happy for days on the same slope provided it is wide, gentle and free of obstacles. But the intermediate skier – the skill level that most of us achieve, given that we don't have suitable, snow-covered slopes at hand – is always looking for new terrain. Blue runs are nice enough, so when you get to the bottom you do want another one; but you probably won't go back up the lift to repeat the same descent.
Luckily, ski areas are growing bigger: every season now sees new lift-links bringing together what were previously separate domains. Among the new crop for 2013/14 are the cable car which will allow skiers at Lech and Zurs, in Austria, to access the 64km of pistes and off-piste terrain at Warth, then there's the G-Link cable car, pictured, also in Austria, linking the slopes of Wagrain, Flachau and Alpendorf to create a domain with 120km of slopes. Meanwhile in Switzerland, a very elegant, 150-passenger cable car will carry skiers between Arosa and Lenzerheide, resorts whose ski areas have a combined total of 225km of pistes.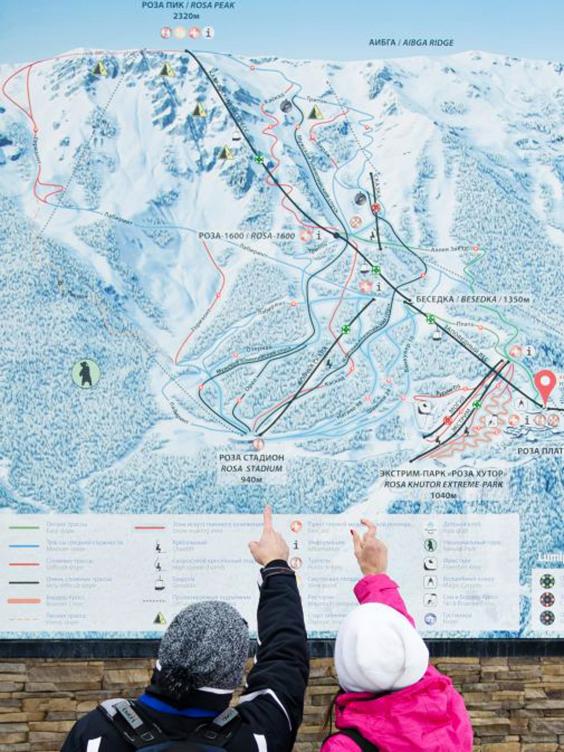 Nothing to lose at Sochi Games
Globally, the big event of the coming season is the Winter Olympics at Sochi in Russia. The world's major celebration of winter sports is something that holidaying British skiers traditionally avoid, on the reasonable grounds that the these events tend to cause inflation and inconvenience. At the Turin games in 2006, for example, a lift linking the resorts of Sestrière and Sauze d'Oulx was available only to Olympic officials and athletes during the Games.
However, the Sochi event is unusual in two specific ways ways. First, British skiers don't usually frequent the largely purpose-built resort – only a handful took up Crystal's offer of holidays there last season. Second, this time the British ski team has two decent chances of winning a gold medal, with World No 1 James Woods and teenager Katie Summerhayes in the slope-style skiing events.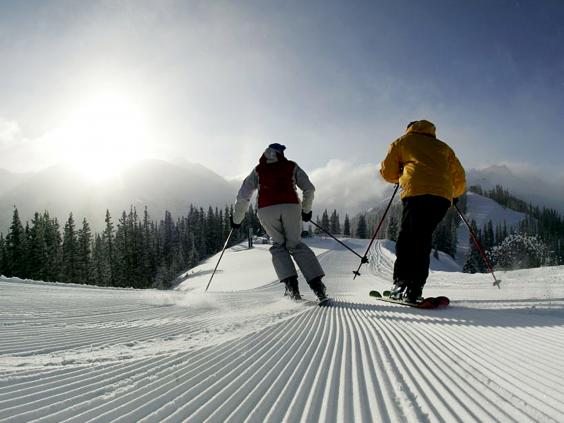 A welcome in the hillsides
With skiers and boarders relatively thin on the ground these days, some resorts are going the extra mile to attract them.
Aspen in Colorado, for example, is paying Delta Airlines to fly guests into its airport from Atlanta and Minneapolis-St Paul; the cost to Aspen of these winter services is said to be close to half a million dollars.
The resort of Jay Peak in Vermont, near the Canadian border, is also making its slopes more accessible. Since more than half its guests come from Canada, the resort is paying the US Homeland Security Department to increase staffing and reduce queues at the local border post.