La Semilla: Playa del Carmen
This nine-room B&B in the resort city of Playa del Carmen features furniture picked up at flea markets and haciendas across the Yucatán Peninsula.
The result is a "rough luxe" look which embraces imperfections. Salvaged planks of whitewashed wood line the walls in the rooms, where wire-frame beds, vintage road signs, dangling ceiling lights and old-fashioned desk fans abound.
Elsewhere, upturned apple crates act as bedside tables and traditional cupboards are replaced with suspended coat hangers.
The Cocina Loft makes for an engaging breakfast room, with mismatched armchairs, scattered sofas and low coffee tables that lead on to a large, leafy courtyard, which brims with tropical plants and outdoor seating. Come sunset, head to the roof terrace for views of Caribbean Sea.
 Le Semilla, Playa del Carmen (00 52 984 1473234; hotellasemilla.com). Doubles from US$238 (£149), including breakfast.
Matlali: Puerto Vallarta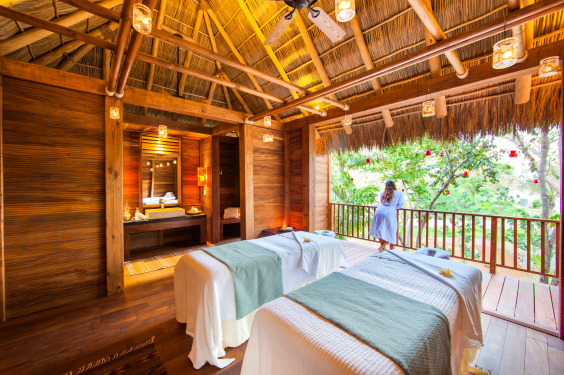 This new resort overlooks Bandera's Bay, close to the fishing village of La Cruz de Huanacaxtle, on Mexico's Pacific Coast.
A place for people who crave space, it has a series of sizeable suites, with separate dining rooms, outdoor terraces and pools, that aim to create a home away from home. Shared facilities include the Eva Mandarina Beach Club, which serves seafood ceviches beside the shore; the Matlali Club House, where infinity pools and Jacuzzis meet; and a soothing spa with six open-sided treatment rooms.
Matlali, Puerto Vallarta (00 52 322 115 7700; matlali.com). Doubles from US$220 (£137), including breakfast.
Villa del Faro: Cabo Este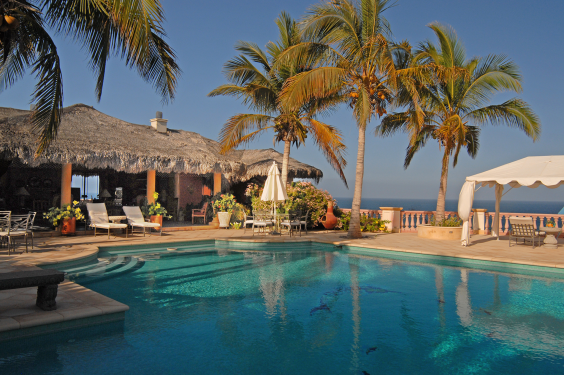 Solitude is the name of the game at this beachside property on the quiet East Cape of Baja California Sur.
Choose from four colourful casitas, all of which are off grid. Pick Casa Alberca for a canopied bed and living room that opens up on to Villa del Faro's main pool; book Casa Azul for its hammock and outdoor seating area; select Casita Tres for hand-carved furniture; and Casita Dos for its adjoining suites. Explore the grounds to spot hummingbirds, iguanas and see whales surfacing offshore.
Villa del Faro, Cabo Este (00 52 624 147 7404; villadelfaro.net). Doubles from US$167 (£104), including breakfast.
CasaSandra: Isla Holbox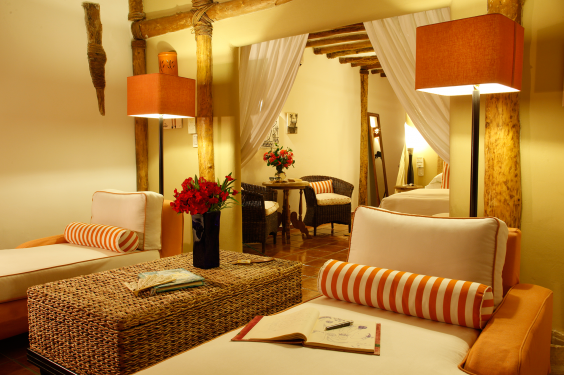 The owner of this casa on the Caribbean island of Holbox is an artist, who has lavished the space with her own creations. Works by the likes of Roberto Fabelo and Noel Morera, two contemporary Cuban artists, also line the walls.
The 19 rooms are classically Mexican, with open-fronted decks, bright hammocks and traditional woven fabrics. Outside, visit the hotel's restaurant, which has won praise from Noma chef René Redzepi or head off-site to search for hawksbill turtles, flamingos, pelicans and whale sharks.
CasaSandra, Isla Holbox (00 52 33 3333 6116; casasandra.com). Doubles from US$277 (£173), including breakfast.
Villa Las Estrellas: Tulum
On the shores of Tulum, Villa Las Estrellas – "the house of stars" – sparkles with a collection of airy, double-height rooms. Each of the nine suites is centred on a linen-draped, four-poster bed, which shifts with the sea breeze.
Go here if you seek barefoot luxury, but not if you're after an all-singing, all-dancing resort – the remoteness of this jungle-backed region means there are no phones or TVs. Instead, drop into the restaurant for fresh octopus and chilled margaritas, or head out to explore the area's clifftop Mayan ruins.
Villa Las Estrellas, Tulum (00 52 1 9848 790 772; villalasestrellas.com). Doubles from US$200 (£125), including breakfast.
Las Alamandas: Costalegre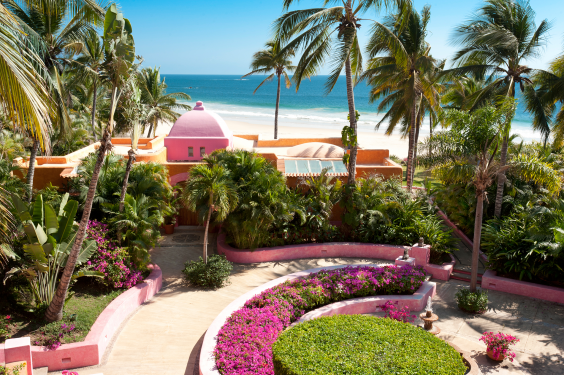 It's not hard to see why the Jalisco coast, which runs between Manzanillo and Puerto Vallarta, has been dubbed the Costalegre – or the "happy coast". One reason many people leave smiling is Las Alamandas, a luxury hotel owned by Isabel Goldsmith-Patiño, the oldest of Sir James Goldsmith's eight children.
Endorphin-raising attributes include four private beaches, regional cuisine produced from the hotel's garden and a rooftop bar – complete with a telescope – for watching the sun set and the stars appear.
Las Alamandas, Costalegre (00 52 322 285 5500; alamandas.com). Doubles from  US$340 (£212), room only.