We've all experienced the red mist brought on by a delayed train.
It usually dissipates once you've finally reached your destination, but not for Tumblr user Oli, who is so embittered by First Capital Connect's slow service he is disfiguring a photo of its CEO's face in increasingly surreal and intricate ways on a blog every single time he experiences a delay.
"I'm aware that this is not normal behaviour," Oli admits in the 'Why am I doing this?' section of the blog.
"I have to hide my screen from other commuters while I'm doing 'my work'.  Once I spent two hours making you a little suit made out of repeating patterns of your face. You have to ask yourself some serious questions when you find yourself doing a thing like that.
"The thing is, Tim, it helps me get through the stress of the journey. Editing your face is very cathartic."
He continues: "So, what's my beef with First Capital Connect?
The many mutations of Tim O'Toole
The many mutations of Tim O'Toole
1/21 The original Tim O'Toole

2/21 04/07/14 08:01 HASSOCKS TO FARRINGDON

8 MIN DELAY

3/21 08/07/14 18:39 FARRINGDON TO HASSOCKS

5 MIN DELAY

4/21 06/06/14 8:01 HASSOCKS TO FARRINGDON

51 MIN DELAY

5/21 20/06/14 8:01 HASSOCKS TO FARRINGDON

CHARGED OLD LADY FOR SITTING IN 1ST ON FULL TRAIN.

6/21 08/05/14 18:39 FARRINGDON TO HASSOCKS 4 MIN DELAY

4 MIN DELAY

7/21 22/04/14 18:59 FARRINGDON - HASSSOCKS

TRAIN CANCELLED AT THREE BRIDGES

8/21

9/21

Tim O'Toole gets a nice Tim O'Toole blazer

http://timsfaces.tumblr.com/

10/21

11/21

12/21

13/21

14/21

15/21

16/21

17/21

18/21

19/21

20/21

21/21
"To start with, the trains are pretty rubbish. You have to admit. Old. Knackered. A bit smelly. There is NEVER a seat on the way home after work and sometimes there isn't one on the way in. Have you ever stood up from London to Brighton, Tim?
"I've seen things you people wouldn't believe. Men in tears at Norwood Junction. Women fainting on the "dark stretch" between Horley and Croydon. I've seen vomit in Balcombe and smelt some of the finest B.O. in Sussex.
"However, the thing I'm going to focus all my baffling attention on is the fact that every train is delayed. You may well have ruddy-faced analysts telling you that: "We're actually running a service with 79% of trains running on time." But take it from me. A man at the fried-chicken smelling coal-face. Almost every single train to and from work is delayed."
Apparently ignoring delay repay forms,  the frustrated commuter has now altered Mr O'Toole's profile shot 68 times, turning him into a dog, a shrimp, Pat Bucher and more, and showing no sign of slowing down.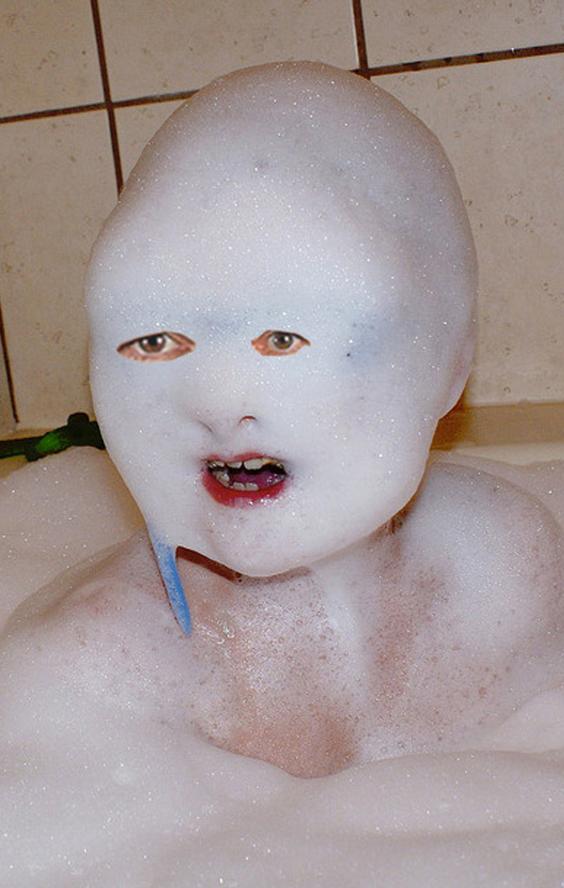 "This is definitely one of the most creative complaints that I've seen and Oli's work is an improvement on my photo!" O'toole commented.
"But there's a serious point here: trains on this section of the route are frequently held up in the area around London Bridge and I'm sorry that Oli and others get delayed because of this.
"It's mostly because we have to share tracks around the station with many other routes and operators, and there is plenty of improvement work going on in the area for the Thameslink Programme.
"This will result in a brand new station and dedicated train tracks and platforms for Thameslink services and there will be a fleet of new, longer, trains as well from 2016 which we've been developing with the Government – unfortunately we won't be getting the opportunity to deliver these improvements ourselves because GoVia will be operating the route from September."