Forget Mauritius or the Maldives - Blackpool has the best beach in the world, according to Britons.
According to a study by Post Office Money, Blackpool is British holidaymakers' best-loved beach, well ahead of Benidorm, which came in second place.
Blackpool first won the prestigious title in 1955, but apparently it's as popular as ever.
Pete Markey, Post Office Travel's marketing director, said: "Although some beaches have stood the test of time, there have been seismic shifts in tastes in the past 60 years."
Happiest places in the UK - in pictures
Happiest places in the UK - in pictures
1/10 Harrogate

The north Yorkshire spa town has topped the list

Christopher Furlong/Getty Images

2/10 Shrewsbury

Shrewsbury in Shropshire is the second happiest place to live

Creative Commons/Gnesener1900

3/10 Ipswich

Ipswich in Suffolk, one of England's oldest towns, came in third

Mkonikkara / Creative Commons

4/10 York

York, with its stunning cathedral, came fourth

andyspicturesurl/Creative Commons

5/10 Chester

A view of the Eastgate clock in Chester. The Cheshire city is the fifth happiest place to live

Neil Kennedy/Creative Commons

6/10 Inverness

A woman stretches over a fruit stall at Inverness market. The Scottish town came in sixth

Dan Kitwood/Getty Images

7/10 Llandrindod Wells

The lake at Llandrindod Wells - the Welsh town voted seventh happiest in the UK

Andrew Hill/Creative Commons

8/10 Hemel Hempstead

Hemel Hempstead in Hertfordshire came eighth

Creative Commons

9/10 Watford

The second Hertfordshire town on the list, Watford came ninth

Creative Commons

10/10 Blackpool

The Lancashire town of Blackpool - famous for its tower and beach donkey rides - was number 10

Creative Commons
"Nowhere matches Blackpool for beach appeal, but today's holidaymakers are travelling further afield to find new favourites."
"It's fascinating to see Bondi Beach in the top 20 alongside St Ives and Skegness.
Despite the ease and low cost of cheap European flights, British beaches still dominated the top 10 - as well as Blackpool, Brighton, Bournemouth, Scarborough, Weymouth and Great Yarmouth made it into the top 10.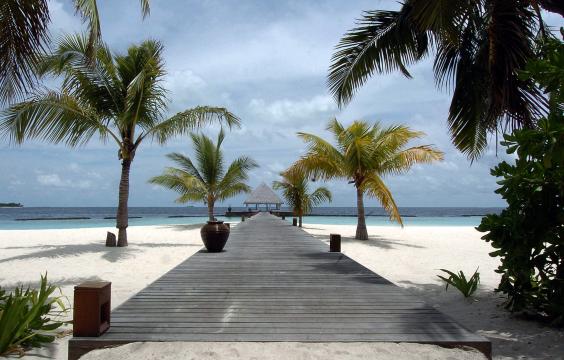 Although places like Bridlington, Weston-Super-Mare and Margate made it in to the 1955 top 10, it's clear that Brits still enjoy the British beach experience over the sun of foreign shores.
Although the beachgoers of the 1950s didn't have to deal with the nightmare of getting sand in an iPad, most of our favourite beach activities have stayed the same, too.
Buidling sandcastles, having a 99 and a quick paddle in the (usually freezing) sea are still our favourite seaside activities.
Reuse content