Brighton has always done its own thing, a hub for the independent, alternative and oddball, considered by many to be coolest city in the UK. So it should come as little surprise that, instead of blindly following the foodie fads of London (gourmet ramen, filthy burgers, ad infinitum), its food scene has developed a more independent spirit – one propelled by firmly held beliefs about local, organic, sustainable produce. Only, Brighton types don't just say those are their principles – they really live them.  
For proof, I joined the V.I.B (Very Independent Brighton) Food Tour, run by local foodies Angela Brightwell and Catriona Lane. The pair launched the walking tour in April this year to provide a guide to both eating well in Brighton and the unique parts of the city that tourists are likely to miss. And while "independent" has become synonymous with "expensive" in London, Angela and Cat are staunch believers that choosing "indie" shouldn't mean blowing wads of cash, so all of the stops offer reasonably priced food and drink. 
Here's what I learned along the way.
I've been shopping the wrong way my whole life
hiSbe, which stands for "how it should be", is a supermarket with a difference. A social enterprise model with a mission to run a completely ethical business, produce is locally sourced, fair trade, and, for every item scanned, a pie chart appears on the till showing exactly where the pennies you spend in there go (from paying staff and suppliers to overheads and profit). All staff members are paid above the living wage and for every pound spent here, 69 pence on average goes back to the producers. 
So how can you explain the difference between the products sold here and those peddled in big chains? Cat took vegetables as an example. "When opening supermarket-bought packets of vegetables or salad leaves, you might notice a puff of gas escaping from the packet," she said. "That is chlorinated gas used to preserve the leaves, which doesn't do much for the quality or taste."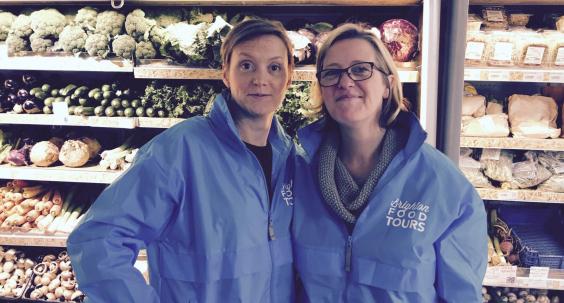 By contrast, leafy organic veg in hiSbe is sourced from Fletching Glasshouses, which grows produce under two acres of glass at Fletching Common in Sussex, before packing it without any gas or preservatives. According to Cat, that means it doesn't turn into the liquid mush supermarket-bought spinach and other leaves can when they invariably wither away within 48 hours. You can also buy individual pieces of fruit or vegetables here instead of buying them in bulk, which reduces waste. 
Oysters are actually delicious – and good for digestion
My tour group was made up entirely of nervous oyster virgins, so we worked up the courage to sample our first with a glass of wine while sitting at the bar inside English's of Brighton, the city's oldest seafood restaurant. According to Jonathan Speirs, head oyster shucker, the key to enjoying your first oyster is to top it with red wine vinegar and chopped shallots, as this takes the edge off the seawater flavour. 
Oysters are back in vogue among younger generations thanks to the growing popularity of sushi, Jonathan reckons. "It used to be very much the old codgers but then in the last 10, 15 years we've got busier and busier and more and more young people are coming in here," he told me. Oysters also sit nicely under the wellness umbrella now so important to millennials, Jonathan added. "It is very kind on your digestion. All this meat is quite tiring because your body has to work very hard to digest. Oysters are gentle and full of magnesium and iron and are really good for you. You will feel the goodness going into you."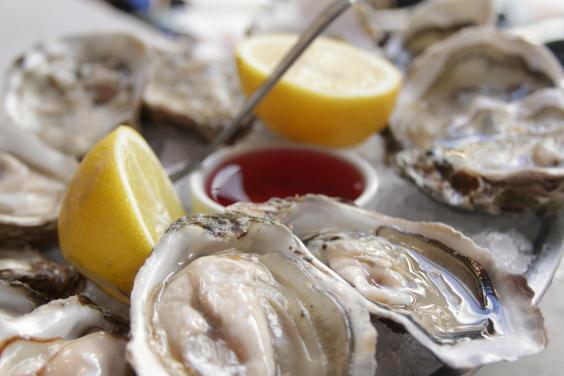 Of course a major issue with seafood is sustainability. English's source their oysters from sustainable fisheries around the British Isles, such as the Fal River oyster fishery, which harvests organic, native specimens from wild and natural beds. Such fisheries help with the upkeep of oysters' natural habitats around Britain's coastline and estuaries. 
"Fish is expensive now," Jonathan added, "and we use sustainable sources, so obviously our menu does look expensive. But it is done responsibly and freshly. Even down to our cod and chips: the guy who delivers the fresh cod from the sustainable source said we were the only restaurant he actually delivers fresh cod to." 
Plus, come here and you'll be in good company – Sir Ian McKellen and Dame Judi Dench are fans. Cooked oysters start at £9.45 for three. 
Supermarket hummus is the worst
Smorl's Houmous Falafel & Salad Bar offers homemade, organic, vegan, "anti-supermarket" hummus, available in varying garlicky intensities; two years after launching, it's now so popular that brother and sister duo Sarah and Christian make and distribute between 90 and 100 kilos of this hummus around Brighton every week. 
So what makes it "anti-supermarket"? "You can buy a pot of insipid paste in the supermarket for a quid and it's just not what it should be," Christian said. He's passionate about only using organic ingredients and painstakingly carrying out each part of the hummus-making process by hand. "My sister worked for an Israeli guy in a tent in Glastonbury making hummus and falafel and they used a bicycle to grind the chickpeas in the middle of a field," he recalled. "She learnt an early recipe from him and has been playing with it ever since."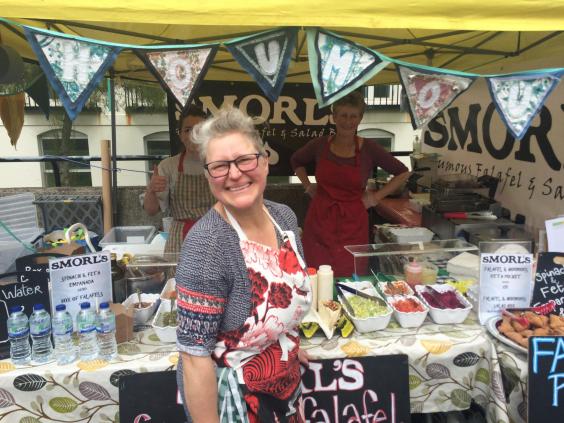 Their recipe includes Kombu seaweed foraged from the Cornish coast as well as 100 per cent organic chickpeas. "We get a lot of our raw materials from Infinity Foods Co-Operative and then I sell it back to them," he explained. "We hand-peel half the garlic and oven roast the other half, then we blend them together, so there is a lot of roast garlickiness going on. We use fresh herbs: coriander, parsley, cumin." Unlike supermarket brands of hummus, Smorl's is preservative-free and has a strict 10-day shelf-life. 
Located in Brighton's Open Market, Smorl's famous hummus pots are available in four varieties: original, extra garlic, thunder garlic and fresh chilli. Pots cost from £2.20. 
You don't have to drink coffee to wake up  
Caffeine addicts who can't imagine starting the day without a cup of coffee but then struggle against the inevitable midday crash should pay a visit to Bluebird Tea Co. Their matcha tea drinks – served up by "tea mixologists"– promise the same buzz, but without the mid-morning slump. A cult green tea in Japan, matcha – which is powdered – boosts metabolism and contains more potent antioxidants than those found in traditional green tea. Each shot of matcha provides around 34mg of caffeine, around half of the caffeine kick delivered in an espresso, but the amino acid and L-Theanine ensure the effects last longer. Try an almond milk matcha latte or a matcha lemonade.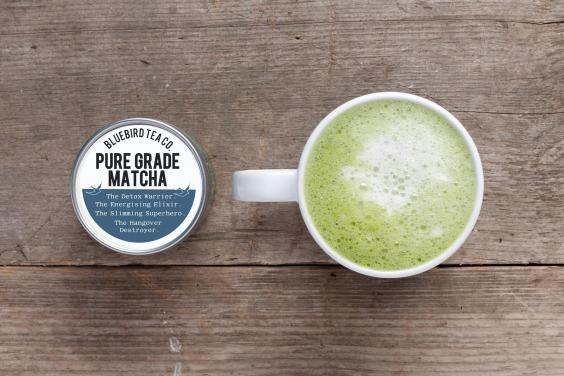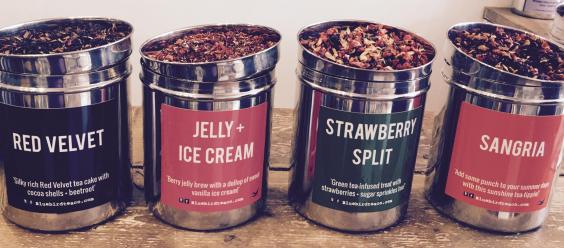 The shop also sells different types of tea in a range of unorthodox flavours – I recommend the bananas and custard, Christmas cake, mulled cider and cherry Bakewell varieties.
#cleaneating is for suckers
A welcome antidote to clean eating obsessions, the Brighton Sausage Co is a cheese and meat deli that shifts up to 30 kilos of their famous stilton at Christmas. All produce here is free range and locally sourced, with owners going no further than Kent to fill their shelves. As well as all the fantastic fromage, the deli is known for its sausages, produced using cuts of free-range lean pork shoulder and back fat from Sussex farms (staff recommend the smoked pork and red onion variety). Then there's the signature sausage rolls – three hundred of these bad boys fly off their shelves every Saturday.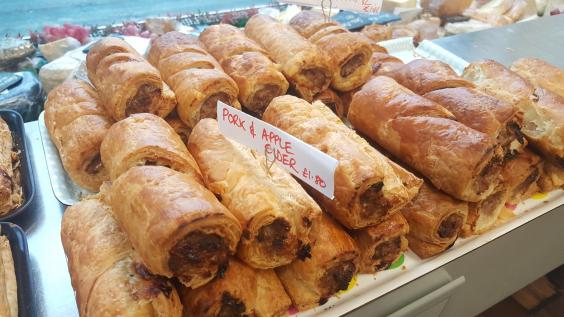 Travel essentials
Staying there
The Brighton Harbour Hotel and Spa (brighton-harbour-hotel.co.uk) has recently undergone extensive renovations to offer luxury at a reasonable price. Situated on the seafront with unparalleled views of Brighton Pier, small but considered touches here include complimentary decanters of gin and sherry in each room and White Company toiletries. The hotel restaurant, The Jetty, celebrates local flavours, with all dishes on their seasonal menu promoting sustainability and containing locally sourced produce. Standard Inland double rooms are available from £100 per night, room only. 
Visiting there
The V.I.B Food tour costs £35 per person and runs Fridays and Saturdays, 11am-2pm.