The end of the year has a habit of sneaking up on you - but for most of us, it's not a nice sneaking. It's less wonderful "surprise! I won the lottery, let's go to Barbados" and more coming face to face with your office crush at the checkout in Tesco when you're wearing "home clothes", looking awful and a bit fat. Hey! That tin of Quality Street had to end up somewhere, right?
While it can be hard to swerve someone in the bagging area when you're picking up reduced canapés and a bottle of value rum (or is that just me?), getting around a plan-free New Year's is much easier. Jools Holland will broadcast his annual Hootenanny on the BBC at some point, which is either gonna make you stay in and coo irritatingly at smug folk acts, or do whatever it takes to make sure you are nowhere near a TV.
Thankfully there are hundreds of reasons not to spend the biggest night of the year in. Remember, fat people in stained tracksuits are allowed to have fun, too. Just make sure you don't get seen out in your home clothes twice. Not in the space of the same year, anyway...
New Year's Eve
Fabric
Charterhouse Street, Farringdon, London
Without wanting to sound like a doom-monger, will going to Fabric in 2015 even be an option? Before the suits get their way and block one of the Capital's most important cultural lifelines with a bureaucratic tumour that will eventually manifest itself in the shape of new-build flats, get loose to Jackmaster, Seth Troxler and Scuba.
In:Motion
BS1 2DP, Bristol
Say a stomping goodbye to 2014 with DnB pioneers Camo & Krooked, TC, DJ Die and Dillinja. And if you've still not had enough at 6am, pop home for a disco-nap and come back for the NYD follow-up at 8pm. The evening session is on more of a house tip, with Magda, Dixon, George Fitzgerald and Route 94.
Moondance
Scala, Kings Cross, London
[Say in your best pirate radio voice] Six-tee dee-jays! Four a-ree-ners! Moooooooooon-dance!
Here's one for the whistle crew, ten solid hours of old-Skool, jungle and hardcore. Party like it's 1994 with living legends Slipmatt, The Ragga Twins, the Ratpack and DJ Kenny Ken. Yup his name sounds best when you say it in pirate radio voice, too. 
EastEnders party 
Ruby's, Dalston, London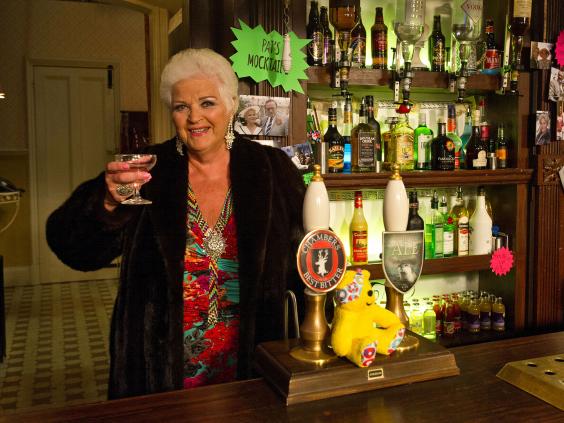 "WOSS GOIN' ON?" It's a Walford inspired party where every person gets a mask of an EastEnders character.
WWDCD - what would Dot Cotton do? She'd get sloshed on the sherry until the clock strikes 12 and then swap to tomato juice ready for the exact moment Dry January begins. If the thought of drinking watery ketchup makes you reach for the Good Book, just be the life and soul of the party like Shirley Carter, staggering from bald bloke to bald bloke in a pleather jacket and a pair of thigh high boots with half a bottle of voddy as your wingwoman.
Ergh x Dubbed Out
Club Mojo, Chatham, Kent
Dare ye venture to deep dark Kent for one night only? If you do, DJ Hype will reward you with one of his always perfectly executed sets. 
Garlands Bedlam
Garlands, Liverpool
Rumour has it that Liverpool would stay trapped in 2014 for all eternity if Garlands didn't throw their annual NYE shindig. Effortlessly sashaying the line between glamour and hedonism, the city's beautiful people will welcome 2015 with style.
Hed Kandi
Static, Manchester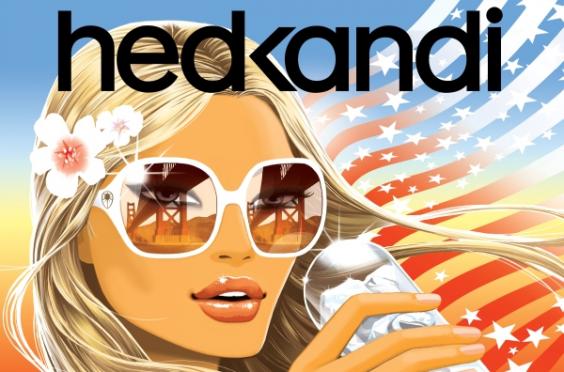 The potent mix of funky house courtesy of Martyn Russo and plenty of hastily drunk glasses of champagne will leave you convinced that with the right Instagram filter you look just like one of the drawings on the Hed Kandi CD covers. Don't worry, you can delete them in the morning.
Sink The Pink
Shapes, Hackney, E9
As hard as it is to get your head around, there are some people who think glittery, sequinned clothes can only be worn at the office Christmas do, on New Year's Eve and maybe a hen party. The STP crew and The 2 Bears are definitely not these people. Unleash your inner diva and wear everything shiny and fabulous that you own. Even if that means crafting a Cleopatra-esque headdress out of foil.  
The Four Quarters
Peckham, London
If you missed out on Secret Cinema's BTTF extravaganza this summer, don't worry, your red body warmer and almanac can get an airing on Wednesday. The Four Quarters want to take you back to the 80s, and promise classic movies, acid house and a prize for the best fancy dress. What's wrong McFly... Chicken?
Found
Coronet Theatre, Elephant and Castle, London
For their first ever NYE party, Found aren't holding back. They've got the creme de la creme of Europe's house and techno scene - Anja Schneider, Sebo K and The Menendez Brothers - AND a confetti cannon. Boom. 
Best places to celebrate New Year's
Best places to celebrate New Year's
1/9 Sydney

Join Sydneysiders in being among the first to see in 2015. The Aussie city rings in the New Year a full 11 hours before the UK, celebrating with an illuminated flotilla of more than 50 boats and a fireworks display over the Sydney Harbour Bridge and Opera House.

City of Sydney

2/9 Rio de Janeiro

The festivities on 31 December are the second-biggest event in Rio's calendar, after Carnival, attracting up to two million visitors. Head to Copacabana beach for live music, before the fireworks are let off from barges on the water.

Getty Images

3/9 New York

The Times Square ball drop is about much more than watching a giant glittery sphere descend a flagpole. There are also performances from some of the biggest names in pop, which have in the past included Lady Gaga, Justin Bieber and Miley Cyrus. timessquarenyc.org

Getty Images

4/9 Reykjavik

In the Icelandic capital New Year means more than just fireworks. Wrap up warm and head to one of the traditional bonfires dotted around the city. Sing along with the locals before taking the party inside. http://www.visitreykjavik.is/

5/9 Amsterdam

Enjoy celebrations with a nautical flavour in the Dutch capital, where the fireworks take place in front of the National Maritime Museum and the cargo ship The Amsterdam. Iamsterdam.com

Getty Images

6/9 Hong Kong

Head to Hong Kong's Victoria Harbour for one of the world's most extravagant firework and pyrotechnic shows, culminating in a replica of New York's ball drop. For the best views head to the Avenue of Stars in Kowloon or board a dedicated "countdown cruise". discoverhongkong.com

Getty Images

7/9 Berlin

Join the million-strong crowd in central Berlin for one of Europe's biggest street parties. Taking place between the Brandenburg Gate and Victory Column, the event will have you dancing to the sounds of live bands and DJs until the early hours. visitberlin.de

visitBerlin/ Wolfgang Scholvien

8/9 New Orleans

If you can't make it to New Orleans for Mardi Gras, 31 December is a close second for party atmosphere. Fireworks are let off from a steamboat on the Mississippi and the "Fleur de Lis drop" sees a huge version of the city's symbol descend into Jackson Square. neworleansonline.com

NewOrleansOnline.com

9/9 Niagara Falls

Head to the world's most famous waterfall for Canada's biggest New Year's Eve party. Fireworks are set off in Victoria Park, overlooking the falls, and music comes courtesy of country music legend Keith Urban and Nick Jonas, of the Jonas Brothers. niagaraparks.com

Getty Images
New Year's Day
Day One Festival
Rossko Street Arena, Birmingham
Waze and Odyssey will probably play their R Kelly-sampling smash Bump & Grind 2014 which for some will be reason enough to be one of the 7,000 people starting the new year at an 18-hour rave. If you think Kels can go to hell, Matthias Tanzmann is sure to play some RnB-free techno that'll float your boat.
Twice As Nice
Scala, Kings X, London 
Screw your Clueless inspired Iggy Azalea videos, the best thing about the 90s revival is the reemergence of garage. Dust off your Moschino jeans and spray champagne over your mates like you're 22 again. 
Jaded
Corsica Studios, Elephant and Castle, London
London's choice after hours night will set your 2015 on the right track. Assuming you want 2015 to be the year that you spend Sunday mornings listening to techno with people who might not have slept since Thursday.
FWD
Dance Tunnel, Dalston, London
Get your moody Croydon skank on and undo the indulgences of the past fortnight with Plastician, Yung Gud and MssingNo. 
The Hydra x Eat Your Own Ears
Studio Spaces E1, London
Rounding off a killer year for The Hydra team, two of their three end of year parties are now sold out. The one that you still have a chance of going to is probably the most special, and will see Four Tet going b2b with Daphni from 7am til lunch.
Magna Carter
Fire, Vauxhall, London
Relive what you remember from your trip to Ibiza this summer (or get psyched up for the 2015 season) with sets from Huxley, Adam Shelton and Steve Lawler. 
2 January
Sub Club
Glasgow
If the whole NYE/NYD thing is a bit obvious for you - or if you're just a rave machine and not ready to admit defeat yet - Jasper James plays to a home crowd on Friday night. This time next year, everyone will be going on about him, so get in their first, and make 2015 the year of ultimate bragging rights.
Emma Gritt is a freelance journalist. Twitter @emmagritt
karasimsek.co.uk